In this webinar hosted by Dr. Meredith Warner's clinic, Warner Orthopedics & Wellness, Dr. Warner discusses everything you need to know about optimizing your liver health.
Liver health is a crucial component of overall wellness that often goes overlooked. Our liver performs a multitude of essential functions, from metabolizing nutrients and filtering toxins to aiding in digestion and producing vital proteins.
You can catch up on the fantastic information shared by Dr. Meredith Warner:
Listen in as Dr. Meredith Warner of Warner Orthopedics & Wellness discusses liver health's impact on your orthopedic health:
Learn the most common symptoms of poor liver health

Learn how your liver's health affects your joints & orthopedic health

And learn what you can do to relieve your pain - naturally
Everything You Should Know About Optimizing Your Liver Health
Watch our video to hear Dr. Meredith Warner break down the liver's vital role in maintaining your overall health. It's not just responsible for metabolizing alcohol and drugs but also plays a key role in regulating cholesterol levels, controlling blood sugar, and detoxifying the body. Don't forget to sign up for future seminars and shop these supplements from Well Theory to assist you in your journey to a healthier, happier you.
Make sure to watch our video to hear Dr. Meredith Warner break down the basics of fibromyalgia, and natural ways you can relieve your symptoms, and shop these natural options for relief on the Well Theory website:
Wake Well After Alcohol Aid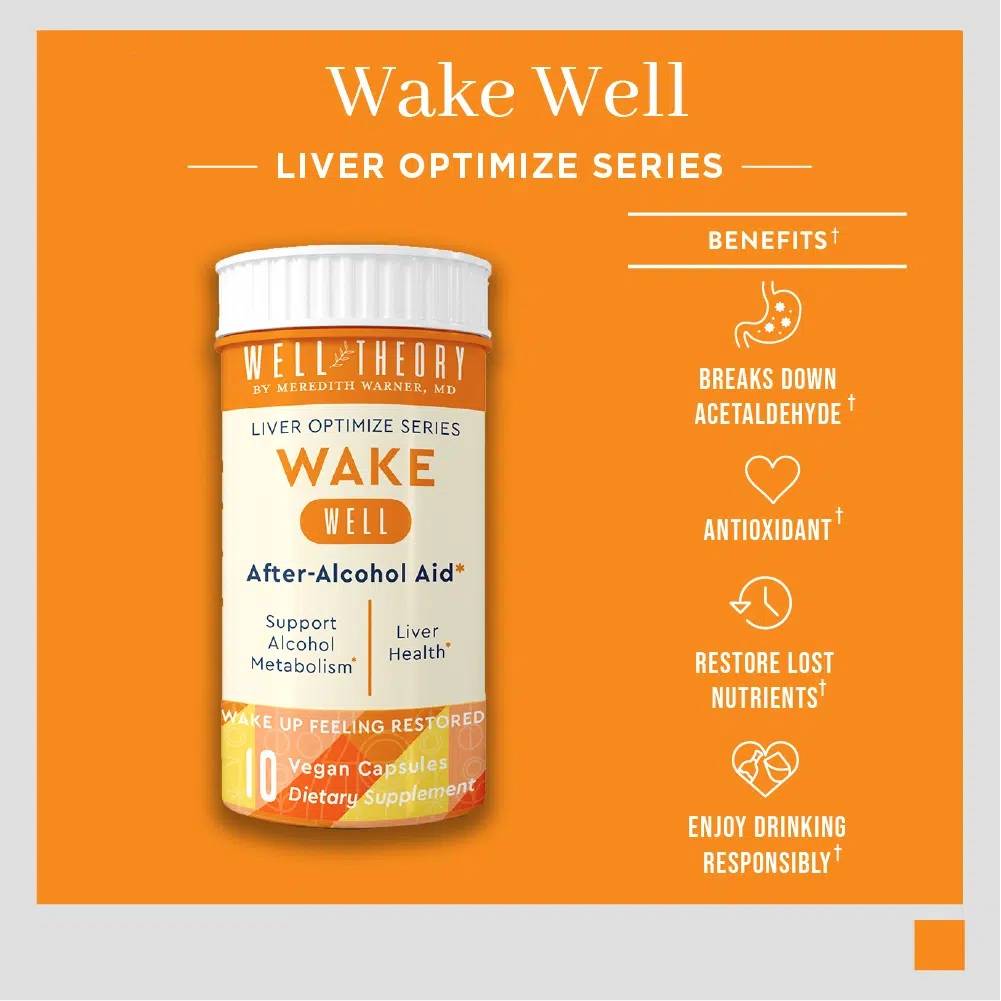 Find our full range of products on our website!