Pain Relief. Natural Healing.
Conditions We Can Help
The Healing Sole flip flop puts the power of healing in your hands.
Its patented design promotes recovery and general foot health by gently stretching and taking pressure off your feet so the body can rest and heal itself over time.
Plantar Fasciitis
The overall design works to reduce stress, strengthen and stretch foot muscles.
Heel Spurs
Rocker bottom sole and compressible heel reduce pressure on the heel.
forefoot pain
Rocker bottom sole and arch support relieves pressure placed on the ball of the foot.
Tendonitis
Rocker bottom sole reduces stress and offers a subtle stretch to relieve pain.
CLINICALLY PROVEN TO TREAT HEEL PAIN
80% reported improvement in pain and/or function. 94% reported that they would recommend the flip flops to a family or friend.
Dr. Warner conducted a clinical trial to determine the effectiveness of The Healing Sole. Patients with chronic, moderate to severe heel/foot pain used this device for 4-8 weeks. We analyzed pre and post-use validated foot pain and function scores as well as the numeric pain scale in order to determine if this was a good treatment modality.
Ultimately, we found that this device is in fact a safe and effective treatment for patients.
ARCH SUPPORT REDUCES STRESS & SUPPORTS YOUR FOOT
Proper arch support is crucial for your feet, but is rarely found in flip flops. The Healing Sole features a raised arch support that supports the structure of your foot, reducing stress on your knees, ankles and back.
REDUCES OVERALL STRESS ON YOUR FOOT & JOINTS
The unique rocker bottom sole features a slight curve, helping to reduce tension on the plantar fascia and your foot overall. While most flip flops provide little to no support, The Healing Sole offers a strong, yet lightweight sole that aids in pain relief.
EASES PAIN & REDUCES PRESSURE ON YOUR HEEL
The Healing Sole features a unique combination of both a compressible and non-compressible heel. This design helps to support your weight while reducing pressure at the most painful point in your heel, where the plantar fascia meets the heel bone.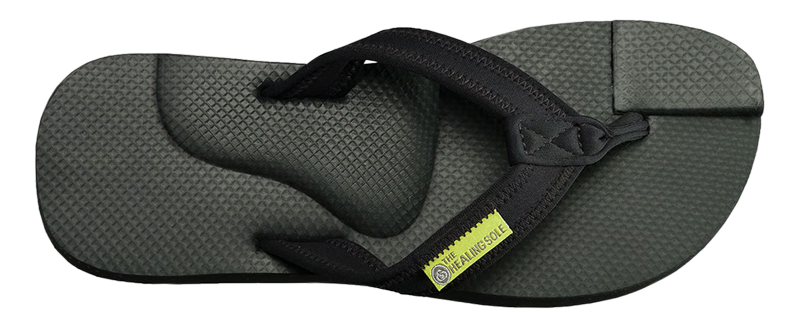 THE SCIENCE OF HEALING.
A clinical trial conducted by The Healing Sole showed that 80% of participants experienced less pain and improved function after just a month of wearing The Healing Sole. No surgery, no injections, and no physical therapy required – just safe, simple treatment and healing.
Watch CBS Healthline's segment for more information on how The Healing Sole is providing relief:
I THOUGHT FLIP FLOPS WERE BAD FOR MY FEET?
For years, Dr. Warner's patients were told that they couldn't wear flip flops with plantar fasciitis, and she decided it was time to make that a thing of the past!
Dr. Warner developed The Healing Sole to allow her patients to treat their plantar fasciitis while they go about their day, all while wearing flip flops! The Healing Sole actually allows you to treat your plantar fasciitis while you walk, aiding your body's natural healing process.
Discover The Future of Plantar Fasciitis Treatment
A patented flip flop, expertly designed to treat plantar fasciitis at home so medications, surgeries or injections could be avoided.
Speed Up Your Recovery And Step With Confidence
Support The Arches Of Your Foot
The raised arch support is low-profile by design to allow gentle support of the arch and associated tendons. It also acts as a metatarsal bar which allows off-loading and depressurization of the ball of the foot. This patented approach to arch support helps you stay on your feet longer while making recovery easier.
Reduce Pressure on Your Heels
The Healing Sole has a proprietary dual density design with a unique zone of decompression under the heel spur and plantar fascia insertion point. It provides structure and a controlled give to reduce pressure on the most painful part of the heel while still allowing for a normal heel strike.
Absorb Impact & Reduce Stress
The rocker bottom sole can decompress and reduce stress on the various parts of the foot (bone, muscle, tendon, ligament, fascia, and nerves) while allowing normal gait and propulsion. Our patented firm rocker-bottom sole is a strong method to treat your foot pain caused by Plantar Fasciitis or heel spurs.
Avoid Surgery and Injections.
Find natural, lasting relief with
The Healing Sole.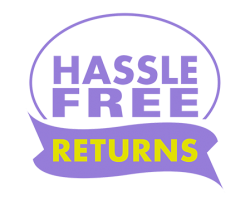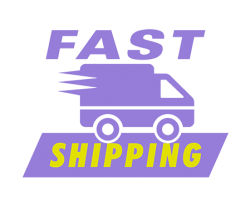 Try The Healing Soles today and
#takemorningsback
.