---
You've Been A Catalyst For Change

---
Orthopedic Surgeon, Dr. Meredith Warner developed The Healing Sole because she recognized a need amongst patients at her clinical practice.
So many of her patients with plantar fasciitis were told they needed invasive or unnecessary treatment - to include steroid injections and even surgery.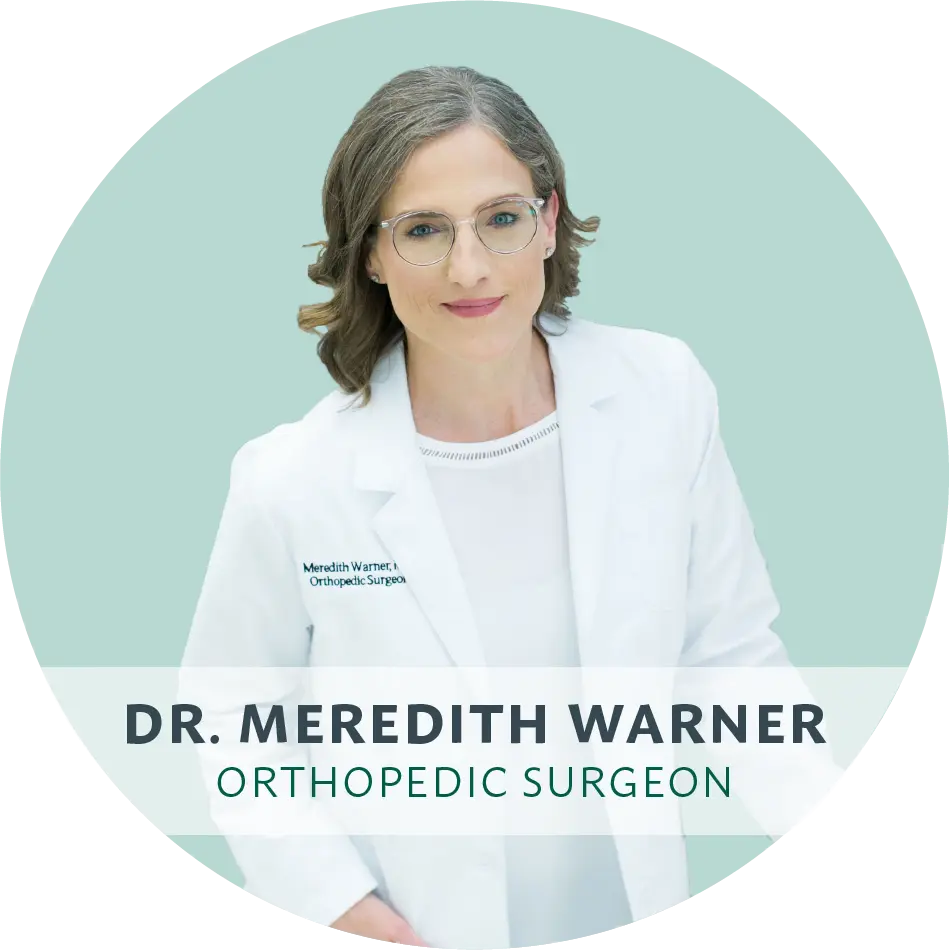 A lot of their prior treatment was ineffective, or hurting them even more - including the use of steroid injections. This common form of treatment can cause more damage than good (in Dr. Warner's experience and opinion) due to well known side effects. In addition, many times such injections still don't provide the lasting relief needed to continue living their life with vigor and vitality.
That recognition of what people wanted out of their treatment is what made The Healing Sole Original so unique.
---
---
As a flip flop, The Healing Sole goes against what people with plantar fasciitis are often told. Before, wearing flip flops meant further tightening of the plantar fascia, little to no support, and even further pain. In fact, if you poll most podiatrists and orthopedic surgeons today, they would say that flip flops are bad.  
But to so many, flip flops are a symbol of comfort, ease, and fun. So Dr. Warner set to work on creating a flip flop that could deliver that and more for her patients. She wanted to make the problem (the flip flop) become the solution. After years of research and development she was able to do just that. 
The Healing Sole features include a rocker bottom sole, a raised toe lift (cluffy wedge), a low-profile metatarsal bar and arch support, a proprietary compressible inner heel and non-compressible outer heel and a structural material that promotes the use of foot muscles. And it's these features combined that provide relief while you stretch and strengthen the foot. Each particular feature has a long and storied past in terms of treating various types of foot pain. It is this unique and patented combination of the methods that makes each more powerful. The Healing Sole was designed to be synergistic to give the best chance of empowering you to help your own body heal.  
After your feedback and the release of new styles and adaptations of the original flip flop, Dr. Warner went back to the drawing board to create an enhanced version of The Healing Sole Original. 
---
---
The Healing Sole II still includes all the same pain-relieving features of The Original, but with your comfort in mind.
We received a lot of customer feedback about the break-in period and how we can make that an easier process.
We met those concerns with revamped, more comfortable straps and a brand new toe post.
The straps are reimagined - made for comfort, with more discreet stitching that's designed to last.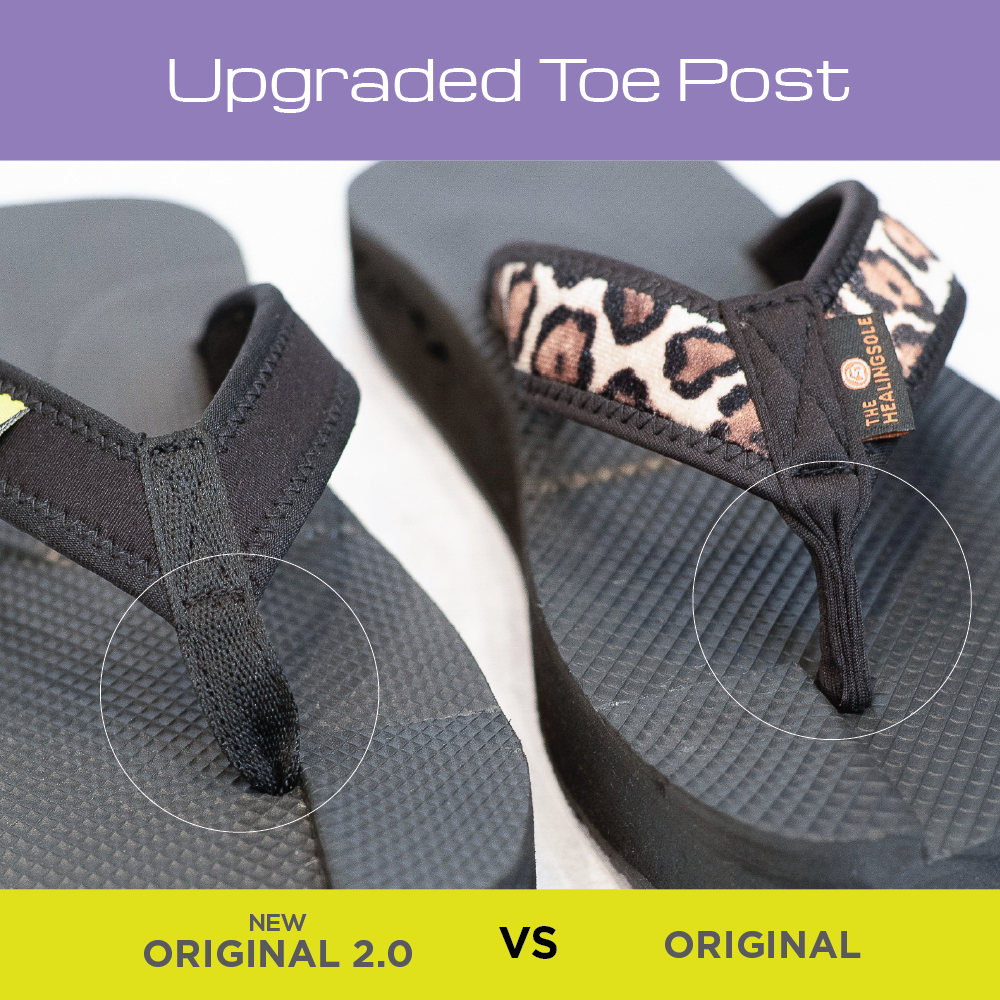 And we heard you when you said The Original toe post was causing discomfort. So we revamped it, making a more streamlined and thinner design. This toe post is thinner and fits better between the toes, so you can focus more on breaking in your new treatment device. The toe post is a different overall density than the straps and this allows more flexibility at this stress point.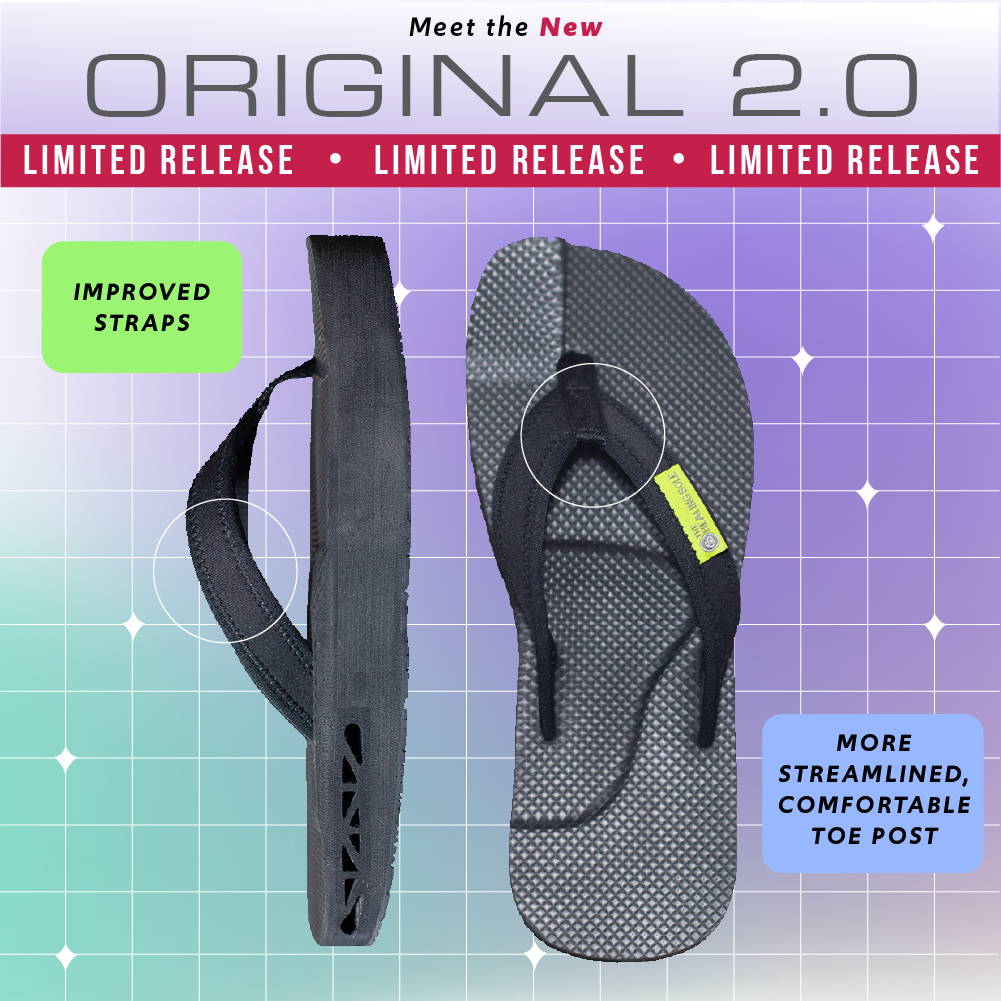 The break-in period is still 7-14 days, so The Original II can mold to your feet, and you can get used to the feeling that comes with healing yourself, one step at a time. Because The Healing Sole was designed with foot strength in mind, the break-in period also allows one to become used to using different intrinsic muscles of the foot.
Shop now for the Healing Sole Original 2.0 and feel the improvements!