Here come the holidays! It's hard to believe that we've almost made it to the end of 2020, but we have one more hurdle to jump: holiday shopping.
You may be looking for toys for the kids, games for the guys, and makeup and clothing for the gals. Health and wellness are good gifts for anyone on your list. If you're looking for wellness gifts that can help you and your family and friends with relief from aches and pain, we're here to help you find the perfect presents for your loved ones – or for you!
---
GIFT IDEAS FOR THE WELLNESS-MINDED
---
At The Healing Sole, we carry surgeon-designed products that can help you to feel better, healthier, and happier all season long, whether you need them for holiday errand-running, to apply at your Thanksgiving dinner, or to wrap and put under your Christmas tree. Here's what you can find in our shop:
The Original Healing Sole Flip Flop
This is the product that our company is based around, and it has become a favorite of men and women of all ages and needs. Our original flip flop is designed byDr. Meredith Warner, a practicing orthopedic surgeon from Delaware who is currently based in Baton Rouge, Louisiana.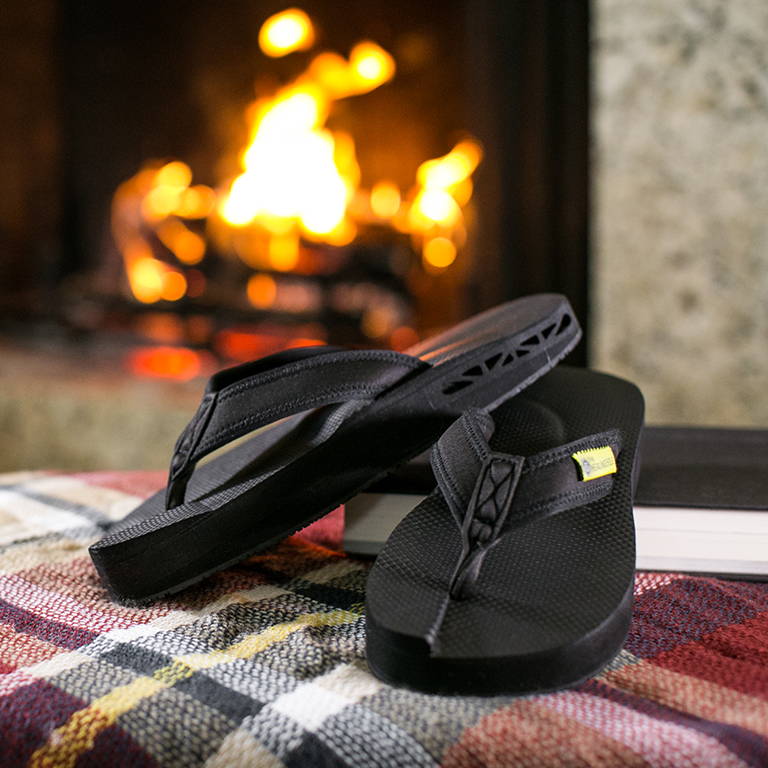 Dr. Warner's design incorporates a raised arch support for the structure you need to keep the arch lifted and pain-free.
This is paired with a rocker-bottom sole, raised toe ramp, and metatarsal bar for even more support and deep stretching to the tense muscles of the foot.
Finally, a combination compressible inner heel and non-compressible outer heel allows for the perfect balance of stiffness and cushion to alleviate pressure where you need it the most.  
This flip flop allows those with plantar fasciitis, heel spurs, Achilles tendinosis, and general foot pain to find relief by simply walking in our flip flops – no medication or medical visits needed. The flip flop is simply a unique and novel combination of treatment methods that harness the biomechanics of the foot itself to help promote natural healing.
The Healing Sole Palmer
Just like our original flip flops, the Palmer flip flop is designed with a metatarsal bar, raised arch support, rocker bottom sole, and compressible inner heel. The difference between these styles is all in the toes. Our Palmer flip flop, unlike the original style, does not have the raised toe ramp!
The absence of this elevation is purposeful. Those with bunions, hammertoes, Morton's neuroma, or any pain that affects the toes and balls of the feet may find our original style with the raised toe to be too irritating for their needs.
Without this raised toe, these wearers can find all of the same benefits without unnecessary discomfort.
This style, like our original, is available in black and our brand new Leopard patterned straps that are perfect for adding a little extra flair into your footwear.
Essential Multivitamin With PEA
Well Theory is a line of wellness products that are also formulated by Dr. Warner. This essential multivitamin is purposefully-curated with natural ingredients to help you find daily support for inflammation, joint and connective tissue health, and pain relief.
Palmitoylethanolamide (or PEA), is a complicated word for a naturally-occurring fatty acid compound that naturally exists in the human body. This compound has strong anti-inflammatory capabilities and has no known side effects whatsoever. You can learn more about the basics of PEA here.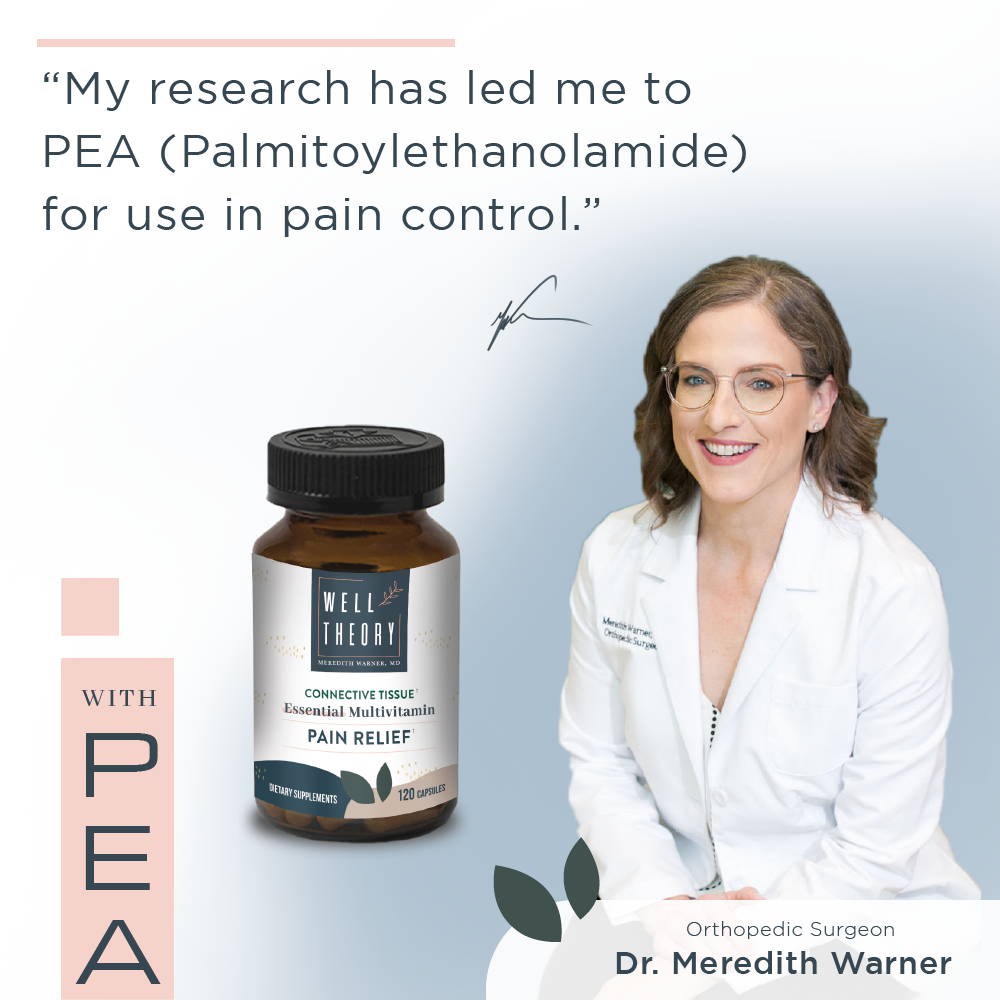 Palmitoylethanolamide (or PEA), is a complicated word for a naturally-occurring fatty acid compound that naturally exists in the human body.
This compound has strong anti-inflammatory capabilities and has no known side effects whatsoever. You can learn more about the basics of PEA here.
PEA, Vitamins C & D3, Magnesium Oxide, Calcium Citrate, and Zinc Gluconate are all packed into this simple daily vitamin to help you find pain relief, stronger bones, better wound healing, and enhanced nerve signaling. In addition, this powerful vitamin supports the function of your innate and acquired immune systems.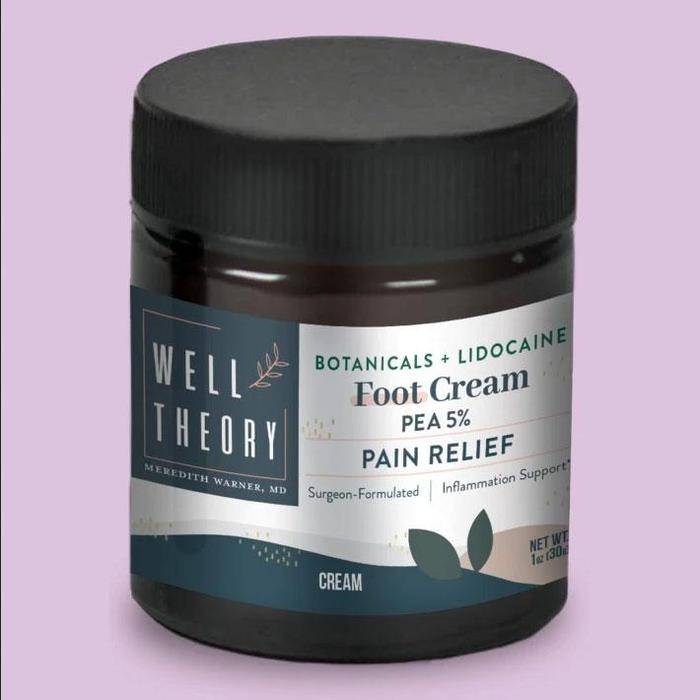 Foot Pain Relief Cream
We think that this cream will become your best friend for taking care of foot pain on the go. This wellness rub pairs PEA, menthol, essential oils, and lidocaine for a fast solution to foot pain.
All you have to do is take a small amount of cream on your fingers and gently rub it into the area of pain, whether this is in your toes, ankle, arch, heel, or ball of the foot.
You will immediately feel the cooling sensations of the menthol as it soothes irritation. The PEA and lidocaine will quickly sink into the skin, targeting deeper pain and discomfort and delivering powerful relief from inflammation and joint stiffness. The surgeon-selected essential oil combination in the cream provides phytochemicals that promote healing and reduce oxidation and inflammation.  
Use this cream 2-3 times a day to melt away pain!
Recovery Pain Cream
This cooling cream is an amplified formula that can be used anywhere on the body for fast relief from joint and muscle pain. This cream offers an even higher concentration of PEA to provide powerful pain and inflammation reduction while menthol crystals cool on contact for soothing hydration.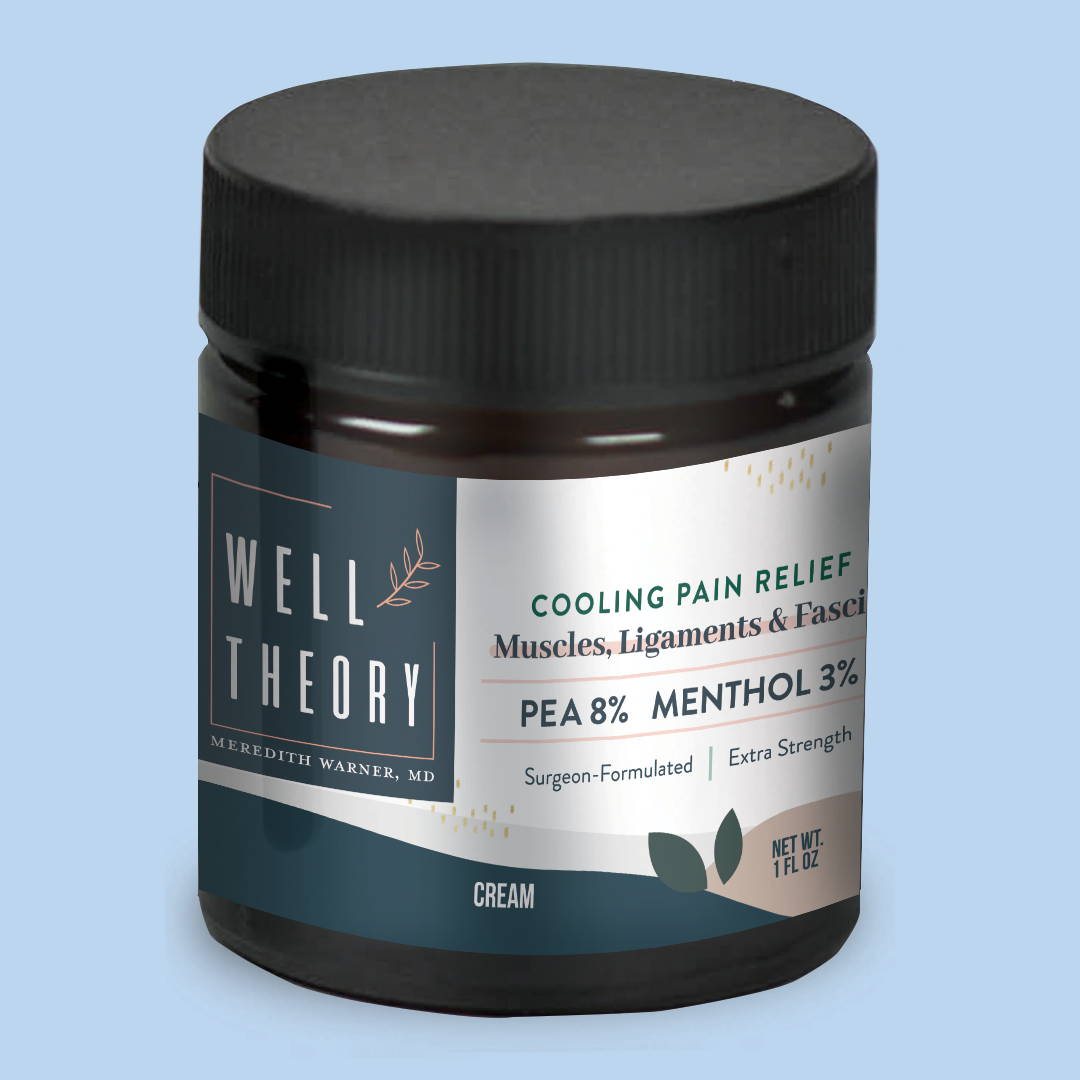 In addition to the pain-relieving ingredients in this formulation, this thick, rich recovery cream also includes shea butter, aloe vera, rosehip oil, essential oils, turmeric, and more to soften and hydration the skin, calm surface-level irritations, and even diminish the appearance of scarring and dark spots.
Dr. Warner formulated the ingredients that comprise this cream with healing, anti-inflammatory, and antioxidant capabilities in mind.  
A thin layer will do the trick. Massage this cream into the area of pain, and let the formula sink into the skin to soften and soothe with ease.
The best part of these gifts is that they work wonderfully alone and even better together. Pick your perfect pairing to find relief that will carry you from now through the New Year and on!
---
THERE'S EVEN MORE TO COME...
---
The holidays are fast approaching, so it is a smart idea to get a head start on Christmas shopping. We are here to help you meet your gift-giving, pain-fighting needs to keep the joy in your holiday season. Keep your eyes and ears open for all of our exciting sales and new releases coming soon, and make sure to join our newsletter for regular updates on all things new with The Healing Sole and Well Theory!