The food you put into your body can directly affect your health and wellbeing, even the health of your feet.
It is especially important to avoid inflammatory foods such as processed grains, excess sugar, and saturated fats.
---
1. CUT OUT PROCESSED SUGARS.
---
Consuming excess sugar can trigger the body's inflammatory response, as can refined carbohydrates. Processed sugar and flour are considered 'pro-inflammatory' foods.
Too much sugar can obviously lead to other health issues including tooth decay, diabetes, and obesity. Avoid eating processed candies, sodas, and bread to help prevent inflammation.
By reducing the burden of inflammation inside your body, you make yourself less vulnerable to pain. To satisfy the cravings for sweet foods, look for natural sugars from fruits and whole grains.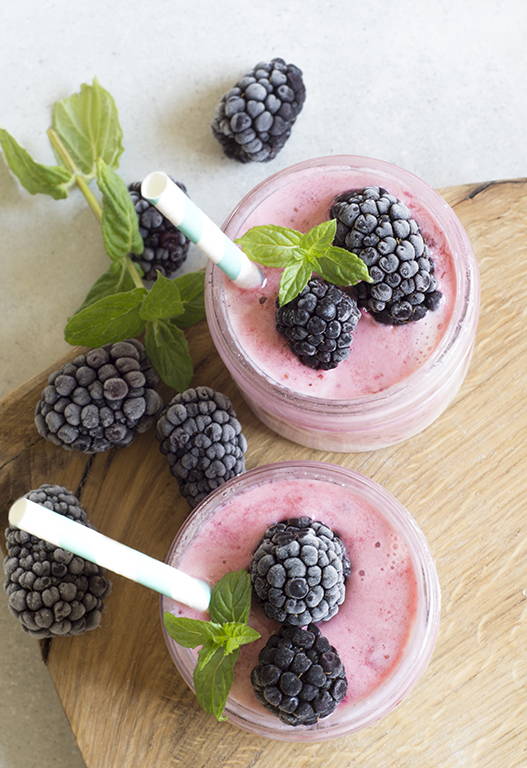 Citrus and berries are a great ingredient to curb your cravings and give you a strong dose of vitamin C which further helps to lower inflammation and boost immune function.
Here's a quick treat when you want something sweet:
Keep some raspberries, blueberries, and blackberries on hand. Eat them plain, or dip them in Greek or fat-free yogurt, lay them on a baking sheet lined with wax paper, and pop them in the freezer.
Once your yogurt-dipped berries are frozen, you have a sweet, cold bite to curb your cravings.
---
2. EAT MEALS OF LEAN PROTEIN AND HEALTHY FAT.
---
Lean meats, like turkey, venison, and chicken, are high in protein and low in saturated fats and calories. Poultry is an especially good source of B vitamins which promotes cell and tissue health.
These vitamins help to break down fats and sugars, boost your energy, and satisfy your hunger.

If you do eat meat then look for high-quality unprocessed meats. Grain-fed and organic meats are the best. Otherwise, you are eating highly processed meats with pesticides and other toxins embedded in the fibers.
Here's a fast way to meal prep chicken:
Lay out thawed boneless, skinless chicken breast on a sheet pan.

Drizzle both sides with olive oil and season with your favorite seasonings. If you can, opt for salt-free seasonings to control your sodium intake!

Bake this chicken in a 425-degree oven for 16-18 minutes.

Finally, set your oven to broil for another 3 minutes.
This cooking method keeps the chicken juicy while getting the job done quickly.
This is an easy way to cook multiple servings of chicken for a dinner party or to put aside for your weekly meals!
---
3. MAKE SURE TO GET PLENTY OF OMEGA-3'S EVERY DAY.
---
Omega-3's contain docosahexaenoic acid (DHA) and eicosapentaenoic acid (EPA) which both help to lower inflammation and swelling in the body.
Eating lean fish is a great way to incorporate more fatty acids into your day. Tuna, salmon, and tilapia are all fantastic options to choose from. The fish you eat should be wild-caught and hopefully locally-sourced from unpolluted waters.
You can also opt for omega-3 supplements to help you reach the daily amount that you need.  
Here's another easy meal prep solution: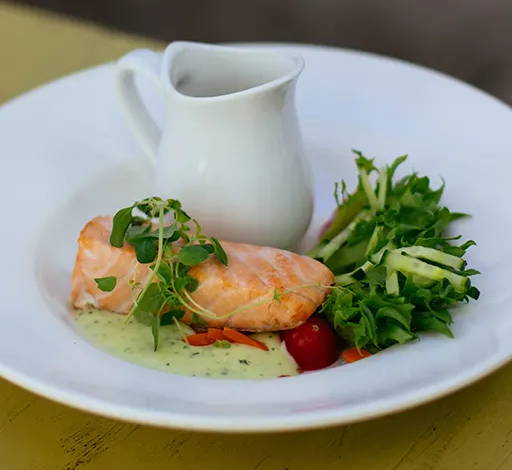 Place your fresh or thawed fish on a sheet pan.

Drizzle your fish with olive oil and sprinkle with seasonings of your choice. You can cook your fish on their own, or you can scatter trimmed asparagus over the top of your fish. Just make sure to add more olive oil and seasonings to flavor your veggies.

Next, put your sheet pan in the oven and broil for 8-10 minutes. Your fish will be perfectly cooked, and your asparagus will be softer but still have a satisfying crunch.
In general, you should look for lean meats, vitamin-rich fruits and vegetables, and whole grains when meal planning.
This contributes to an overall healthy lifestyle, and it can help to keep your feet pain-free in the process.
---
PROMOTE HEALTHY FEET WITH THE HEALING SOLE
---
The Healing Sole footwear is designed to work with your feet to relieve pain in motion. A firm sole cradles your foot and protects it from uneven, textured surfaces.
The curved rocker-bottom sole also aids in gently stretching the tense muscles of the feet and ankles to offload stress. This is paired with:
raised arch support

a metatarsal bar

and a compressible portion of the inner heel
These features works together to keep your feet free of pain and tension. 
If you are interested in natural pain relief that fits into your schedule, try our surgeon-designed footwear today!