TRY OUR 30-DAY CHALLENGE TO TREAT YOUR PLANTAR FASCIITIS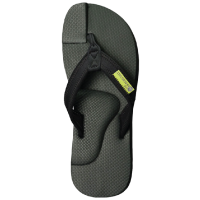 READY TO GO? ORDER TODAY
Ready to stop your foot pain from Plantar Fasciitis? Order The Healing Sole in either Black or Brown and start your journey to living pain-free.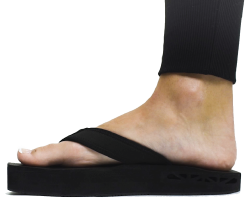 START YOUR 30-DAY CHALLENGE
Slip on your foot's new best friend! The Healing Sole's unique design alleviates pressure on key joints and muscles of your foot to provide pain relief.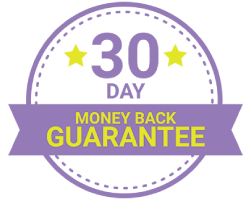 NOT FOR YOU? RETURN HASSLE FREE!
Take The Healing Sole's 30-Day Challenge and if it doesn't improve the level of pain in your foot, return it to us at absolutely no cost to you.
Pain Relief. Natural Healing.
Conditions The Healing Sole Flip Flop Can Treat
Plantar Fasciitis
The overall design works to reduce stress, strengthen and stretch foot muscles.
Heel Spurs
Rocker bottom sole and compressible heel reduce pressure on the heel.
forefoot pain
Rocker bottom sole and arch support relieves pressure placed on the ball of the foot.
Tendonitis
Rocker bottom sole offers a reduces stress and offers a subtle stretch to relieve pain.
Avoid Surgeries & Injections.
A clinical trial conducted by The Healing Sole showed that 80% of participants experienced less pain and improved function after just a month of wearing The Healing Sole. No surgery, no injections, and no physical therapy required – just safe, simple treatment and healing.
Watch CBS Healthline's segment for more information on how The Healing Sole is providing relief: