Download our free plantar fasciitis treatment guide written by Orthopedic Surgeon, Dr. Meredith Warner.
Get tips and exercises that will help you reduce pain and get back on your feet!
Easy Stretches & Exercises to Reduce Pain
How to Choose The Right Shoes & Reduce Pain Levels
Steps to Take to Reduce Your Chance of Flair Ups
It's Time to Say GoodBye to Plantar Fasciitis Pain
Helpful Tips From Orthopedic Surgeon, Dr. Meredith Warner
Dealing with plantar fasciitis can be a pain, literally. From the moment you wake up to the second your head hits the pillow, plantar fasciitis pain can affect you. In fact, more than 2 million Americans suffer from plantar fasciitis every year, with more than 10 percent of the population likely to experience it in their lifetime.
We developed The Ultimate Guide to Living with Plantar Fasciitis to help you reduce your daily pain levels and better manage your condition. Inside you'll learn what plantar fasciitis is, and: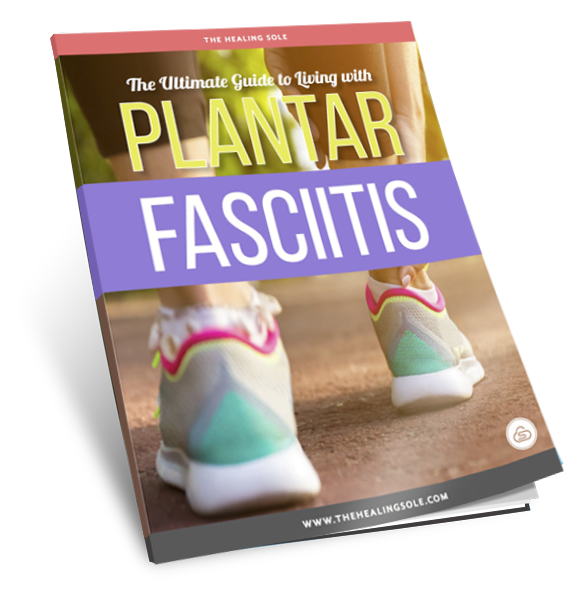 Meredith Warner, MD - Orthopedic Foot Surgeon & Inventor of The Healing Sole
Dr. Meredith Warner is an Air Force Veteran, Orthopedic Foot Surgeon & inventor of The Healing Sole. She sees patients out of her clinics in New Orleans and Baton Rouge, LA. Her goal and reason for starting The Healing Sole is to help as many people suffering from foot pain like plantar fasciitis avoid surgery, injections, or other costly ineffective treatments by helping them treat the pain at home.
Her patented invention, The Healing Sole, allows people to harness the body's natural healing power and have an option for everyday relief. Its functional design promotes natural healing by offloading and stretching the foot - providing pain reduction with each step taken.