How you choose to arrange your plate can have a large impact on your heart health. The right foods can decrease your chances of heart disease and keep your heart functioning in an efficient manner.
No single food is the answer, but these seven foods are known to be beneficial and improve the health of your heart.
---
Whole Grains
Studies find that people who include a healthy amount of whole grains in their diet are leaner, and they also have a lower risk of heart disease.
Whole grains contain a number of antioxidants, and are stocked full of phytoestrogen and phytosterols, which help prevent coronary disease.
Whole grains are also full of fiber, and high-fiber diets are linked to a 40 percent lower risk of heart disease. Incorporating more grains can make a big difference in health.
---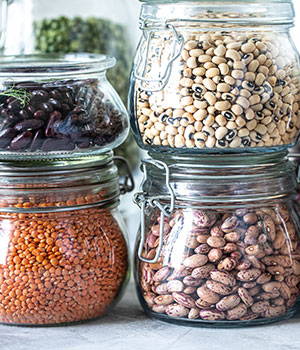 beans
Beans can make a difference in your heart health, and you don't even need to even eat a lot of them to reap the benefits. Beans contain soluble fiber, and help bind cholesterol.
This cholesterol is redirected before it's absorbed into the stomach and sent throughout your body to your heart. The flavonoids in beans are also helpful because they inhibit adhesion of platelets in the blood.
Increased intake of flavonoids will decrease your risk for heart attacks and strokes.
---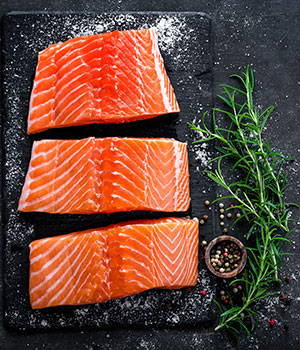 salmon
People who consume two or more servings of fish per week have a 30 percent lower risk of developing coronary heart disease.
Oily fish, like salmon and tuna, are full of omega-3 fats that lower triglycerides in the blood that could possibly lead to blood clotting.
Omega-3s also lower blood pressure!
---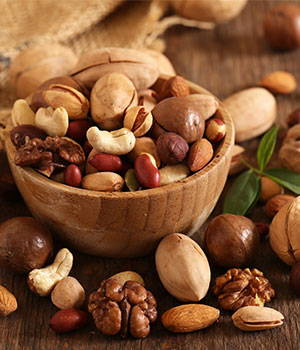 nuts
Studies show that people who consume nuts including walnuts, almonds, hazelnuts and peanuts two to four days a week have a lower chances of heart disease. Nuts are full of vitamins that lower the levels of saturated fats in the body.
Most nuts are full of minerals and heart-healthy monounsaturated fats that keep the heart healthy and highly functional.
---
chocolate
Studies show that eating a moderate amount of dark chocolate can thin the blood and in turn benefit cardiovascular health.
Cocoa can help lower blood pressure thanks to a compound called epicatechin.
This substance boosts nitric oxide, which helps create healthy blood vessels.
Nitric oxide can keep blood pressure levels stable and help create a healthy heart.
---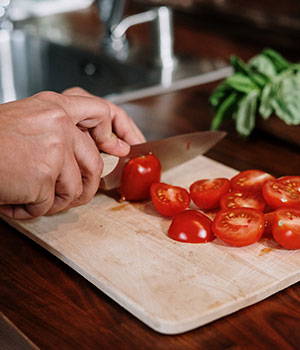 tomatoes
The various nutrients in tomatoes may help prevent cardiovascular disease and produce a number of health benefits.
Tomatoes are an excellent source of vitamin C, vitamin A, potassium and fiber.
They are also high in lycopene, which is highly available once they're cooked.
Lycopene works with a number of vitamins to aid in disease prevention.
---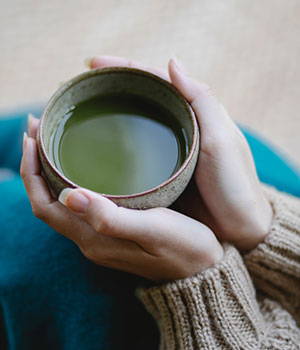 green tea
Studies have found that those who drink at least 12 ounces of tea a day are half as likely to have a heart attack.
Catechins in green tea have numerous benefits in the body, and aid in heart and inflammatory health.
---
Our Herbal Immunity Defense Supplement is an antioxidant rich formula that naturally blacks free radicals and promotes cardiovascular health.
Strengthen your immune system today with our power formula of Elderberry, Echinacea Purpurea, Garlic Powder, Quercetin, Olive Leaf Extract, Schisandra, and Pine Bark Extract.