This recipe from The Herbal Kitchen is powerfully anti-inflammatory, packed with fiber, vitamin c, and more! This bright and healthy smoothie also contains turmeric, which is powerfully antioxidant and anti-inflammatory.
IT'S EASY TO GET STUCK IN OLD WAYS OF LIVING. IT'S TIME TO MAKE ROOM FOR THE NEW WAYS OF HEALING.
---
Most Complete Joint Inflammation Formula

Dr. Meredith Warner's new Joint Health Multi is designed to relieve sore joints while reducing inflammation over time with natural ingredients.
Highly absorbable & unique formulation with clinically studied ingredients to improve joint health, decrease joint discomfort, reduce pain, elevate brain health, and boost energy levels.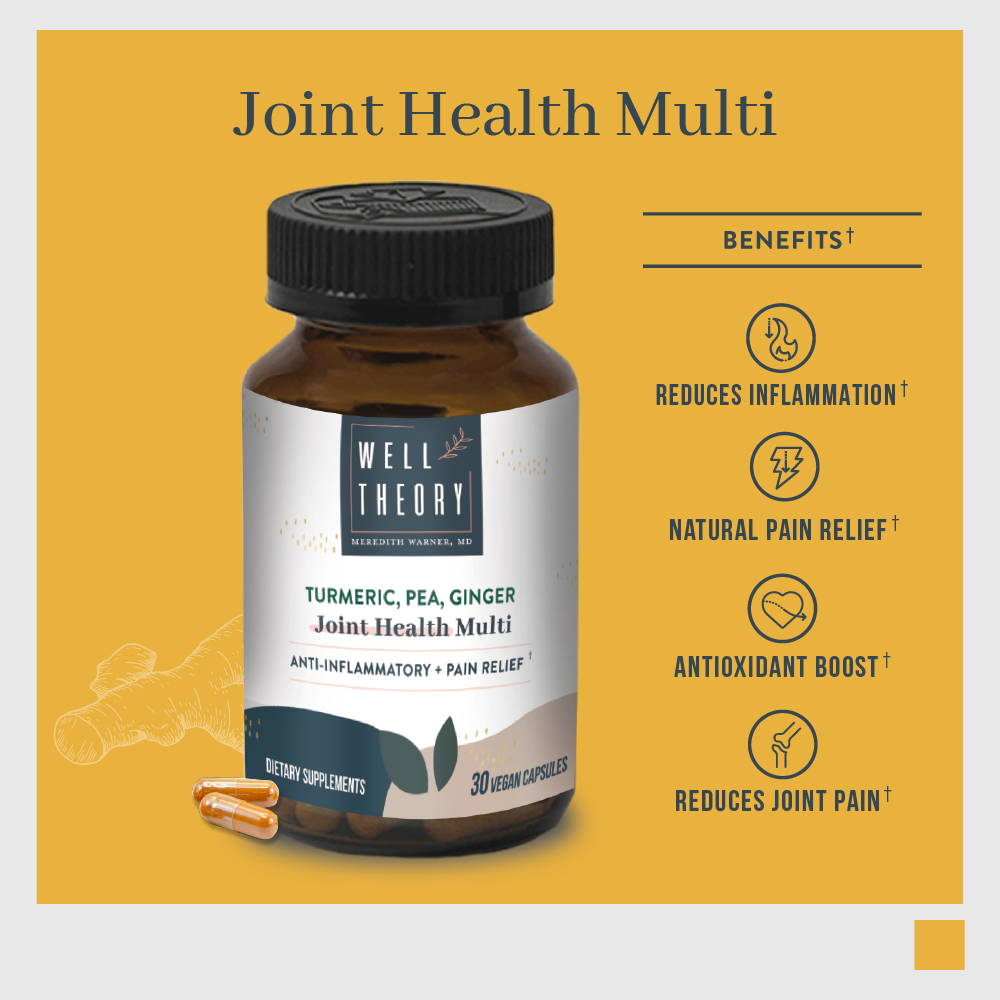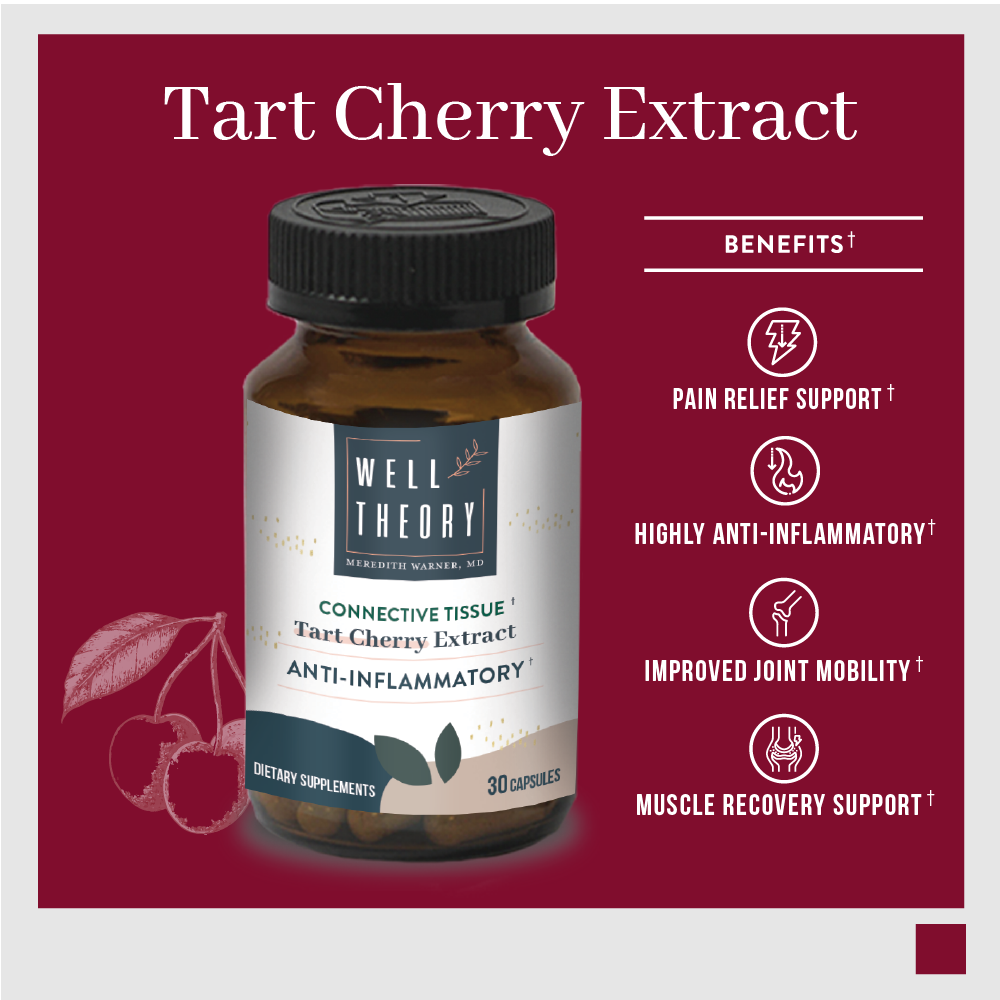 Tart cherries, or sour cherries, are a natural superfruit that is packed full of antioxidant, inflammation-reducing, and health-boosting properties. This wonderful ingredient can help to alleviate muscle and joint soreness, promote better rest, and reduce the symptoms of painful inflammatory conditions like Gout, Arthritis and more.
Tart cherry supplements are a fantastic way to get all of the benefits of fresh tart cherries or juice without the excess sugar or calories.