We are used to treating others, which is a good thing! But we shouldn't let our own self-care fall by the wayside.
Today, we're sharing five bath soaks for aching feet that you can easily set up at home for rest, relaxation, and pain relief.
---
NO TRICKS - JUST TREATS FOR ACHING FEET
---
Before starting your soak, gather your tools. You can soak your feet in your bathtub, or you can set up your own spa station.
Hot water is fine as well if that's your preference – just make sure that it isn't hot enough to scald your feet.
Start with a higher temperature, and add cool water to get the soak to your perfect temperature.
Keep a towel on hand to dry your feet and mop of spills to avoid slips and tumbles. 
---
NOW FOR THE SOAKS THEMSELVES
---
1. If you're looking to detoxify:
Start with a gallon of water

Dissolve 1 cup of Epsom salt, and then add 10-15 drops of Tea Tree Essential Oil and 6 drops of Spearmint Essential Oil

Add a splash of Almond Oil, if you'd like some added softness and moisture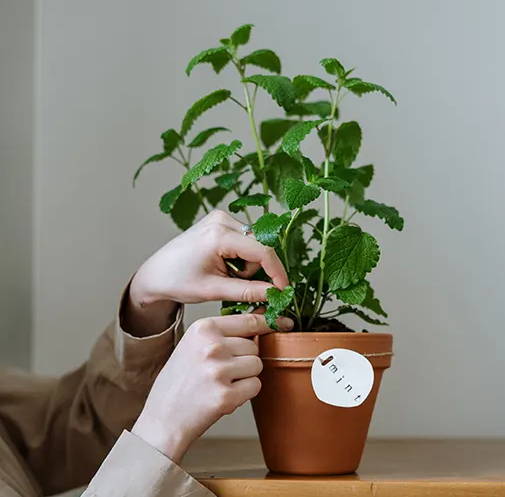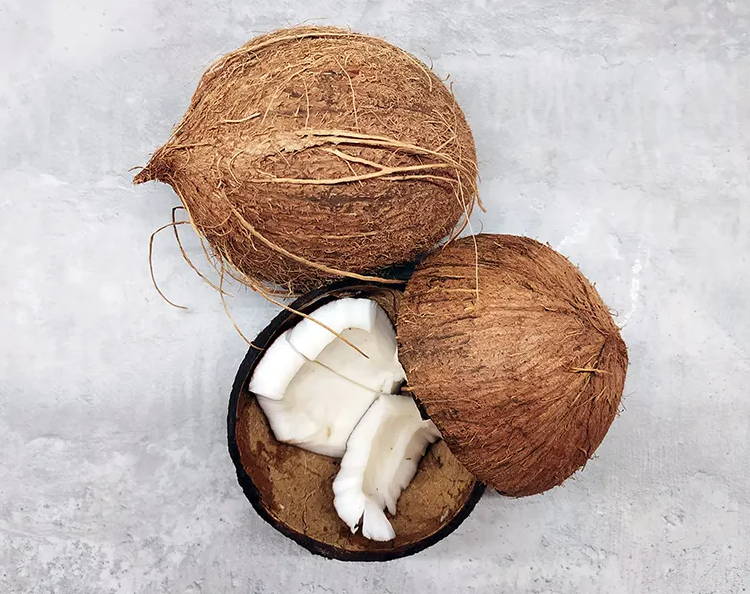 2. If you're looking to hydrate:
Start with a gallon of water

Add 1 cup of coconut milk, dissolve in 1 cup of honey, then add a ½ cup powdered, plain oatmeal

Additionally, add 1 teaspoon of cinnamon powder or even one cinnamon stick to diffuse in the water
3. If you're looking for all-around pain relief:
Start with a gallon of water

Add 1 cup of Listerine and 1 cup of Epsom Salt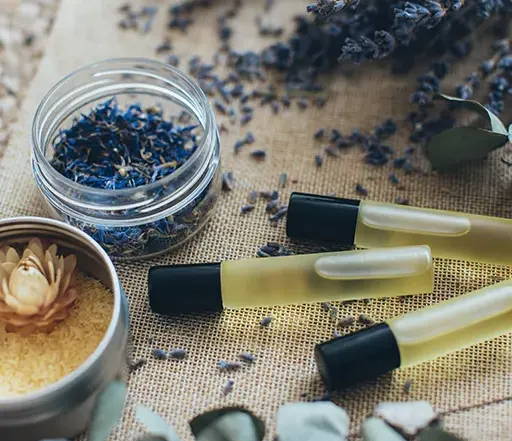 4. If you're looking to relax:
Start with a gallon of water

Dissolve ½ cup of Epsom salt and a ¼ cup of baking soda, then add 10 drops of Lavender Essential Oil

Mix in 2 tablespoons of Sweet Almond Oil as a carrier oil for the essential oils
5. If you're looking for softer feet:
Start with a gallon of water

Pour in 1 cup of apple cider vinegar and the juice of 3 lemons

Dissolve 1 cup of Epsom salt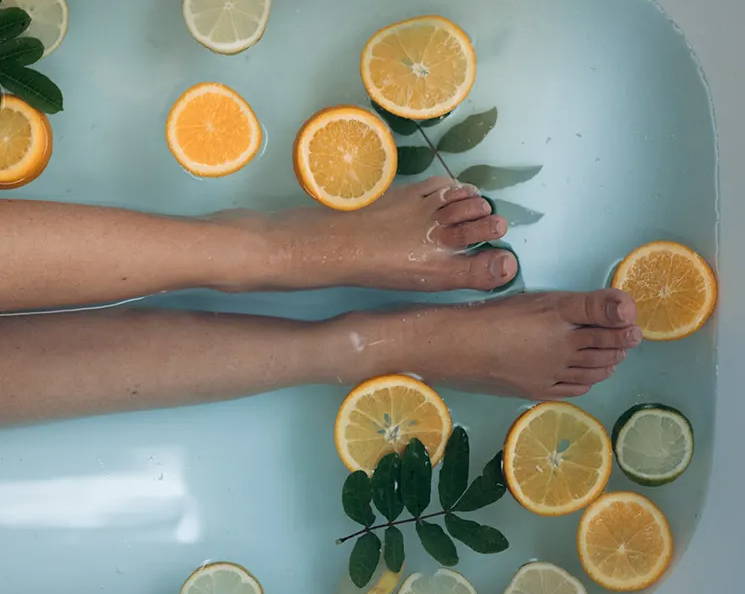 With all of these soaks, you can let your feet sit in the water for 10-15 minutes or as long as you feel comfortable! Remember to enjoy the experience.
You're doing good for both your feet and your mind.
That being said, if you have a lack of normal sensation, you should probably not use foot soaks.
Don't forget the importance of treating yourself.
The feet are your foundation.
Treat them well, and you will not be disappointed!
---
THE TREAT OF EVERYDAY RELIEF
---
You might reserve these soaks for special occasions when you're in need of a little extra relaxation, but pain relief should be an everyday task.
Pain is a normal condition of being a human being, but you can reduce it with natural and simple methods.
At The Healing Sole, we like to make pain reduction an easy process.
We do this by supplying you with the tools and products you need to find relief without having to put in too much time or thought.
For pain relief on-the-go, choose our surgeon-designed footwear from The Healing Sole or our surgeon-formulated Well Theory products.
Our flip flops and sandals help to relieve pain with every step while our Well Theory creams and supplements elevate your wellness and fight inflammation from the inside out.
Order today to turn relief into an everyday treat!