As you step into the new year, you don't want anything to hold you back from achieving your fitness goals, whether it's working in more steps each day, or preparing for an annual run. If you suffer from plantar fasciitis, then you know the impact it can have on your mobility.
So, we've put together a list of our favorite shoes for plantar fasciitis relief!
---
What Is Plantar Fasciitis?

---
Plantar fasciitis is a painful condition where the area of the plantar fascia has become degenerated or dysfunctional. Your plantar fascia is the connective tissue that connects your heel bone to your toes. When this area becomes damaged and inflamed, it can typically cause pain in the heel of your foot. Pain may also happen at the instep or even in the ball of the foot.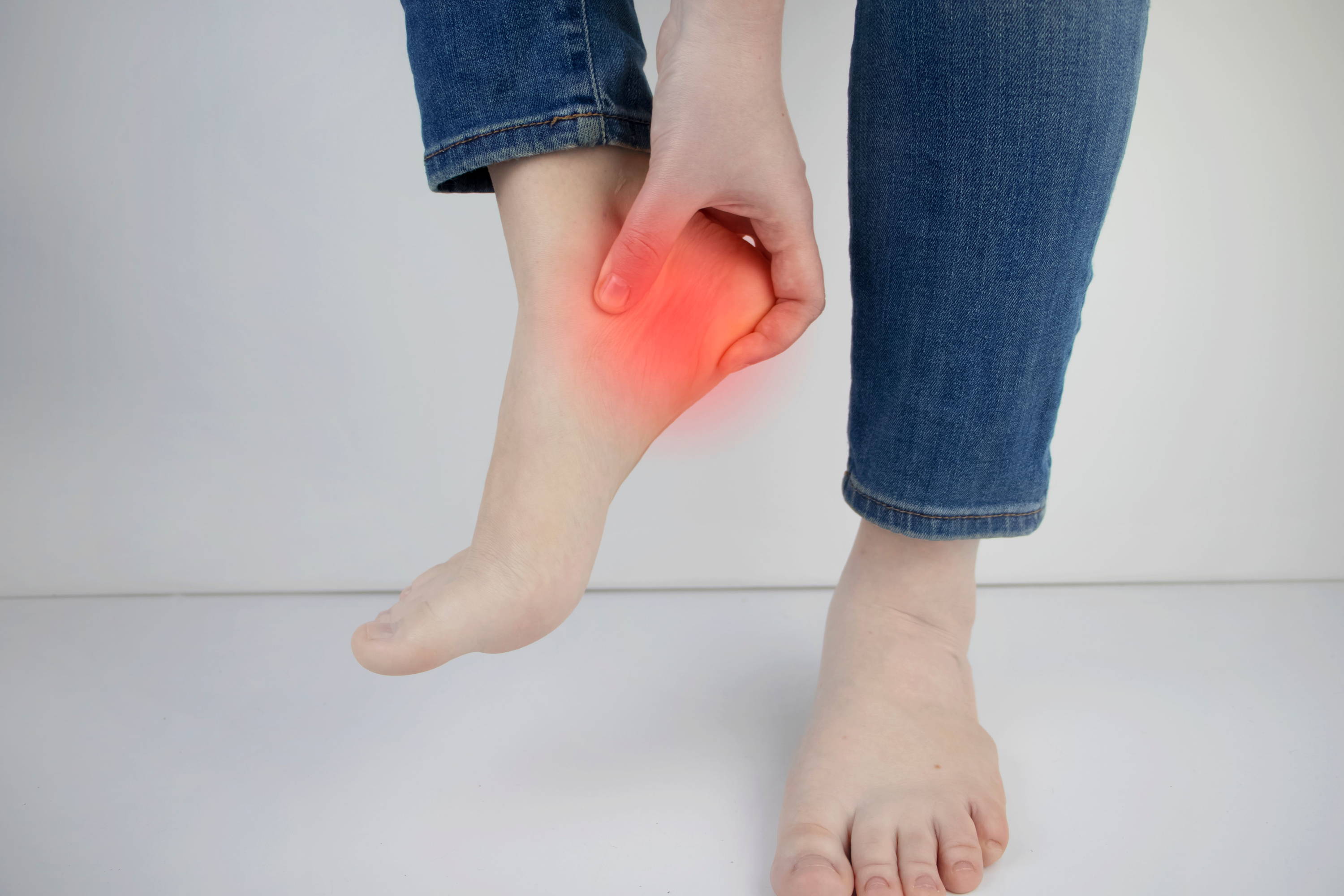 Plantar fasciitis is one of the most common causes of heel pain in the United States. This pain is typically felt in the mornings or after periods of inactivity. Throughout the course of the day, this connective tissue will "warm up" and stretch with each step, which can lessen the pain. Many physicians believe that the pain of plantar fasciitis is typical of any connective tissue pain.
Connective tissues become stiffer with disuse. As we load them, usually quickly in the morning when getting out of bed, they can hurt.
Many people find that they can tolerate the initial pain and just work through it. This is certainly a good plan and not to be discounted. However, you'll want to wear shoes that can most effectively stretch the muscles and connective tissue in the foot, so you can recover faster.
---
Shoes That Can Reduce Or Prevent Plantar Fasciitis Pain

---
You may feel overwhelmed when it comes time to pick the right shoe. Your shoes are an investment in your foot health (and your overall mobility for that matter). You'll want to be on the lookout for certain features that can reduce plantar fasciitis pain and improve your overall foot health.
Firm support is crucial when choosing a shoe. You may be tempted to pick shoes that have more cushion, but this doesn't provide your feet with the support they need, especially as the cushion wears over time. More importantly, soft, squishy, very compliant shoes do nothing to promote muscle strength in the foot.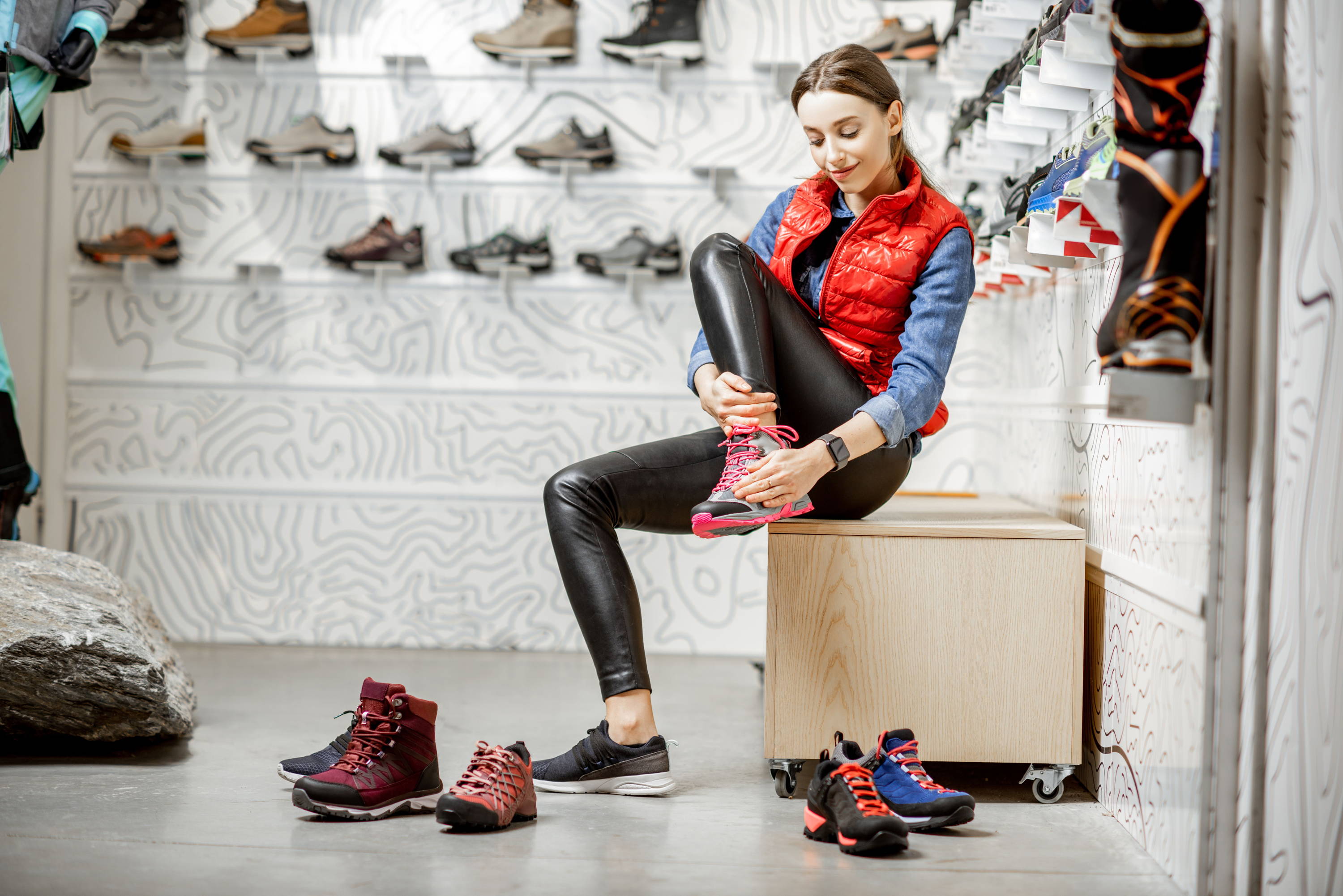 Rocker bottom soles are great for distributing weight evenly while providing a gentle stretch with each step. This can relieve pain while you're in motion! Rocker bottom soles can also strengthen foot structures, helping to prevent future foot concerns. This method of shaping the sole of a shoe is time-honored and has been used by cobblers and physicians for hundreds of years to assist with foot pain and dysfunction.  
---
The ASICS Gel Nimbus Series

---
These shoes are lightweight and feature a gel technology that absorbs shock and reduces impact with each step. This can protect not only your feet, but also your ankles, knees, and legs.These are great for neutral runners looking to fit long-distance runs into their routine. No shoe will provide total protection for you; the surest way to prevent injury is to increase your foot and ankle strength.  
---
---
These offer all-day comfort with a rocker bottom sole design. These shoes can be beneficial for a wide range of people - those who work on their feet all day, or those looking to incorporate runs into their routine. They provide ample cushion and support with a breathable design. If you're unsure where to start with HOKA, their shoe finder quiz can provide options that suit your needs and criteria.
---
---
Dansko offers a variety of different shoes for every occasion, while remaining comfortable and suitable for those with foot pain. Dansko shoes feature a type of rocker bottom sole and roomier toe box, which can be beneficial for those with bunions or other conditions that affect the forefoot. Their Frankie Black pull-on ankle boots are perfect for those winter months!
---
---
The Healing Sole is our favorite option for a recovery shoe. Slip on a pair in the mornings or evenings and feel the benefits with each step. The rocker bottom sole, compressible inner heel, non-compressible outer heel, appropriate arch support and metatarsal bar all work together to help stretch and strengthen your feet. Dr. Warner designed The Healing Sole to include firm support to help you use & strengthen core foot muscles, while providing propulsion & stability.
Disclaimer: These selections are based on reviews and "top listings" from various sources across the web and are not a medical recommendation. When selecting shoes, it is best to consult your doctor before making a purchase to determine what type of shoe works best for your feet.