We Have a More Sensible Option Than Surgery and Injections.
What's your least favorite thing about having plantar fasciitis?
Is it the painful first step in the morning? The lack of mobility? Or do you miss wearing your favorite shoes?
We developed The Healing Sole as an alternative to these extreme treatments. Here's why we believe our flip flop is a better option.
---
The Healing Sole Has No Known Side Effects
---
People think that surgery is completely safe in any and all cases, but that isn't true.
Even the best hospitals and doctors can't guarantee a 100 percent success rate. Indeed, many surgeons offer only a 60-70% chance of improvement with surgery.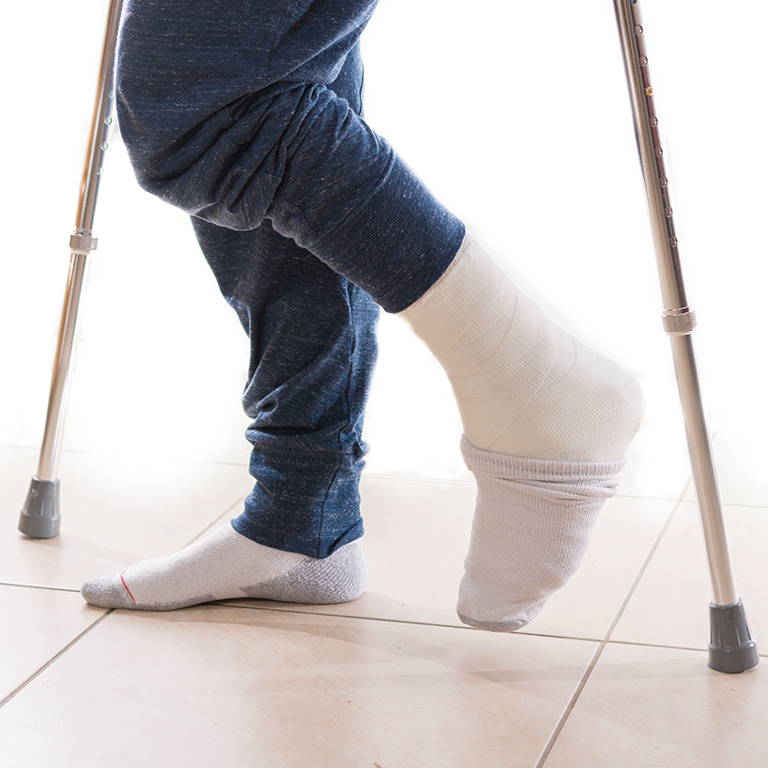 And what happens when foot surgery goes wrong?
Wounds heal slowly or not at all

Infections develop

Nerve problems emerge

Heel pain returns

Arches flatten

The pain simply moves to another part of the foot
...and these are the milder consequences of surgery-gone-wrong.
The Healing Sole, on the other hand, is not an invasive option.
In a clinical trial, eight out of ten participants experienced some form of healing (80% success), and none demonstrated or reported any negative side effects.
---
The Healing Sole Is Cheaper
---
This may not come as a surprise, but foot surgery and injections are expensive.
Surgery can cost up to $10,000. Cortisone injections are roughly $300 a pop. Physical therapy can ring up a hefty bill, as well.
In all of these cases, there is no chance to reuse the service either.
And there's no guarantee any of these treatments will work long-term.
Can you afford to waste hundreds of dollars?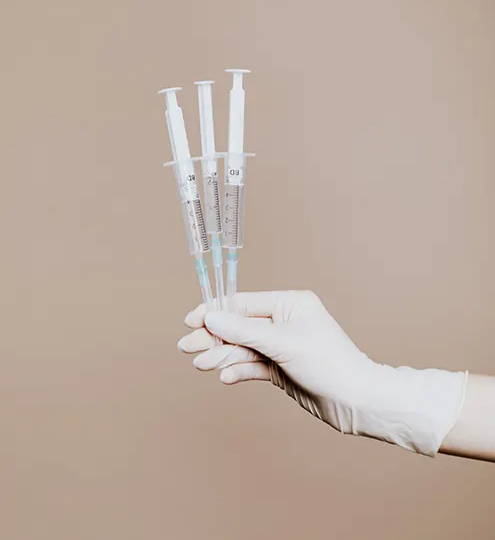 If not, then don't risk it.
The Healing Sole was developed to be a low-risk alternative to expensive surgeries and injections.
Additionally, we believe that The Healing Sole also offers a platform to provide general foot health improvement, even when there is no actual pain!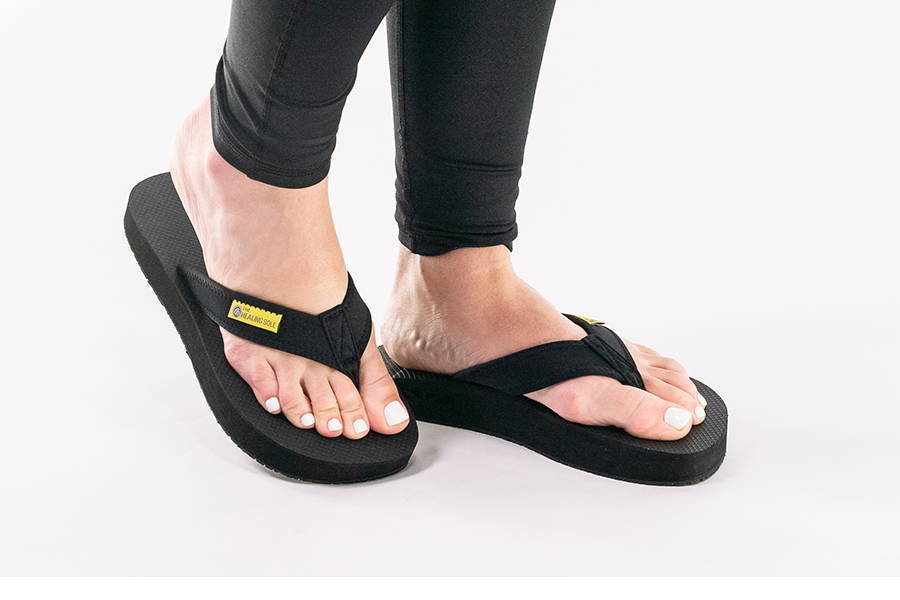 For less than $100, plantar fasciitis sufferers get a tool they can use to promote continual comfort and healing. If the foot pain returns, you can just slip the shoes right back onto your feet.
Also, you can use The Healing Sole in general as an option for foot strength and health improvement.
---
The Healing Sole Is More Comfortable
---
All surgeries have a recovery time. For plantar fasciitis surgery, recovery time is 8-10 weeks (at best) until you can walk again without assistance.
When you're limping and crutching along, that'll seem a lot longer than a few months.
Injections are better but can still cause cortisone flares and other unpleasant, lingering effects.
Steroids also have a tendency to cause pigment loss of the skin, skin fibrosis, and damage to the foot's irreplaceable fat pad.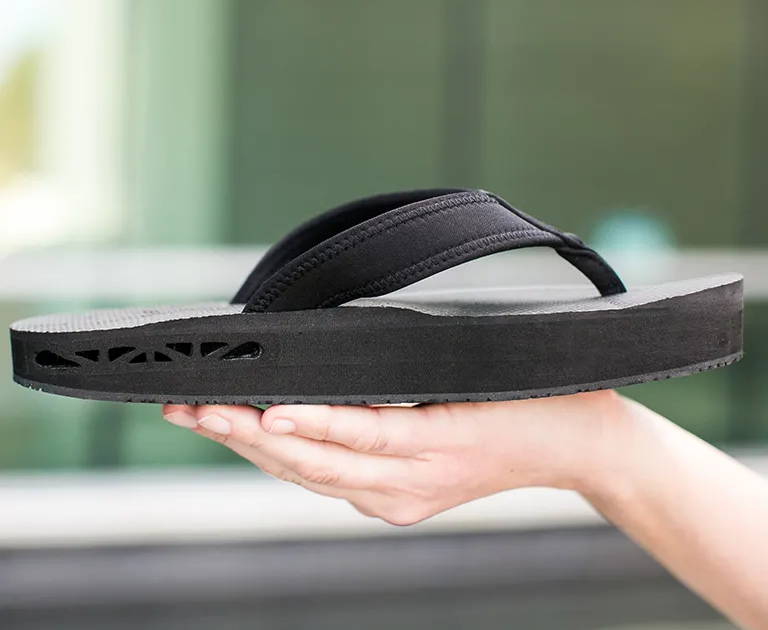 But what if you could fix your feet in a cozy and cool way that feels good with every step?
That's what The Healing Sole does: it comforts, promotes healing, and gets you back to where you want to be.
Everyone loves to wear flip flops - The Healing Sole allows you to do so in what we believe is a way that promotes natural healing and foot health.
---
The Healing Sole Keeps Working
---
Still, it can also be a one-hitter-quitter solution.
What happens if your plantar fasciitis comes back, in years or in months? You'll have to go through the whole rigmarole all over again and fork over even more cash.
The Healing Sole doesn't work that way. Instead, the footwear is a persistent and on-demand option for plantar fasciitis.
The more you wear, the better the results.
Out With The Old
Surgery, injections, NSAIDs pain medications, and more -
It's time to leave these risky, expensive, ineffective, time-consuming, and painful methods of recovery in the past.
Steroid Injections are typically a band-aid solution - often times leading to negative long-term issues like plantar fascial ruptures, plantar fat pad atrophy and/or nerve damage.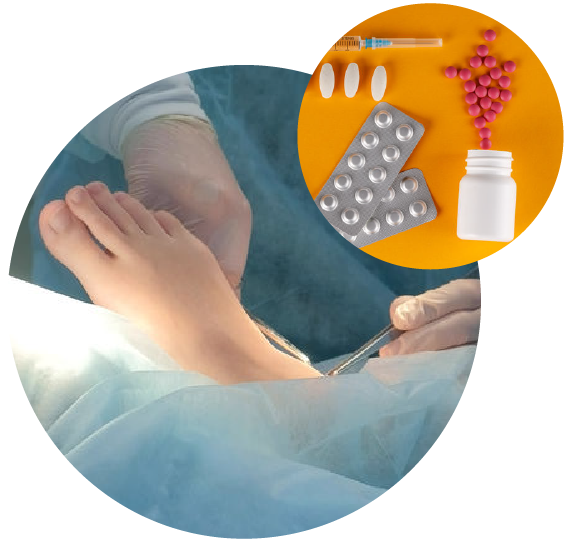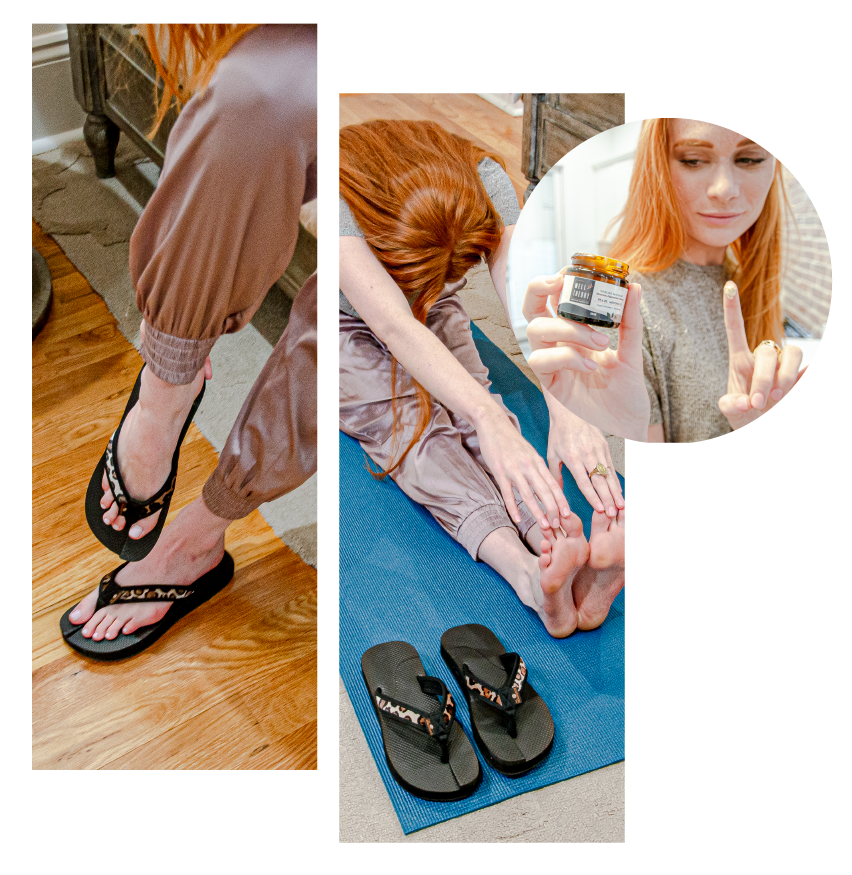 In With The New
Refresh and reset your treatment habits with solutions that keep up with you, no matter how busy your lifestyle is.
The Healing Sole and Well Theory are designed to deliver successful relief from pain, no invasive or expensive treatment methods required.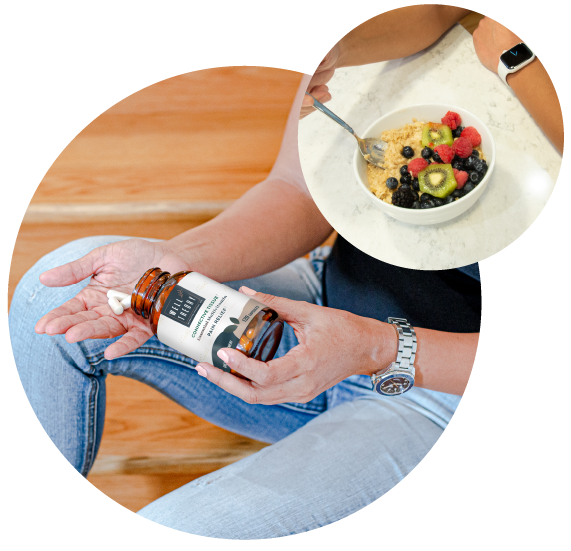 ---
Sensible Solutions Are Best
---
You don't use a hammer on a mosquito bite.
Granted, the hammer would certainly kill the mosquito - but consider the side effects of that treatment!
This may have been a stretch of a comparison, but our point is - you shouldn't rush to surgery if you have plantar fasciitis.
The Healing Sole is a solution tailor-made to be an alternative to heavy-handed medical treatments.
We believe that The Healing Sole may help you to avoid side effects, sidestep risks, and support your recovery continually with an alternative solution to heavy-handed medical treatments.