One of Dr. Meredith Warner's favorite essential oils is Boswellia resin - or frankincense. It's currently used to relieve muscle pain, joint pain, and can even assist in relieving pain associated with rheumatoid arthritis.
White Willow Bark extract is also a great option for pain relief - and is the herb behind the pain-relieving effects of Aspirin.
IT'S EASY TO GET STUCK IN OLD WAYS OF LIVING. IT'S TIME TO MAKE ROOM FOR THE NEW WAYS OF HEALING.
---
Dr. Meredith Warner, Orthopedic Surgeon and Inventor of The Healing Sole, has created a soothing yet potent wellness rub made with a custom blend of essential oils, PEA, Lidocaine & Menthol. Strong enough to help relieve stubborn muscle pains, joint stiffness and help reduce inflammation without harsh chemicals.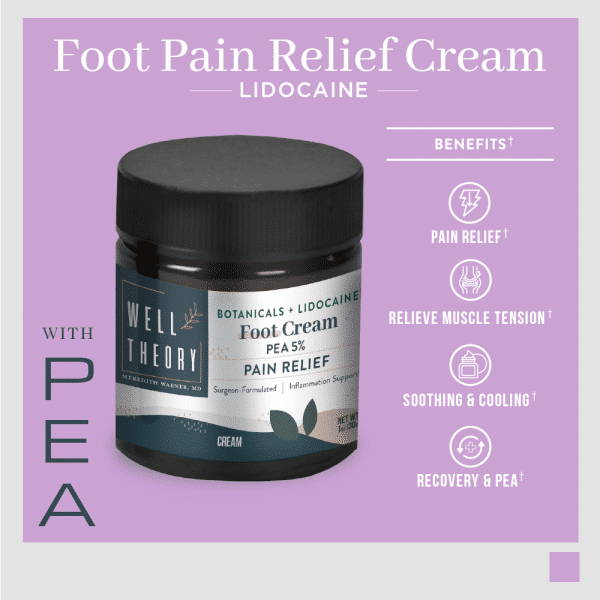 Pain Relief + Recovery Cream
Dr. Warner's new pain relief body cream helps relax and recover myofascial tissues, improve the range of motion of ligaments and muscles and cool away pain with the deep, penetrating power of PEA, anti-inflammatory Essential Oils and Menthol.