The last thing you want as you step into the new year is to begin a new chapter with old pains. Here's how you can fight pain now and keep it out of your new year with products designed by orthopedic surgeon Dr. Meredith Warner, the founder of The Healing Sole and Well Theory.
---
PAIN-FIGHTING FOOTWEAR FROM THE HEALING SOLE
---
The original Healing Sole flip flop is the flagship product of our company and has become one of our most well-known and beloved products.
Since the start of our company and the introduction of this orthopedic flip flop, we have worked to expand our products and styles so that you can find optimal pain relief that fits your needs. 
Let's take a more in-depth look at the styles of footwear we carry: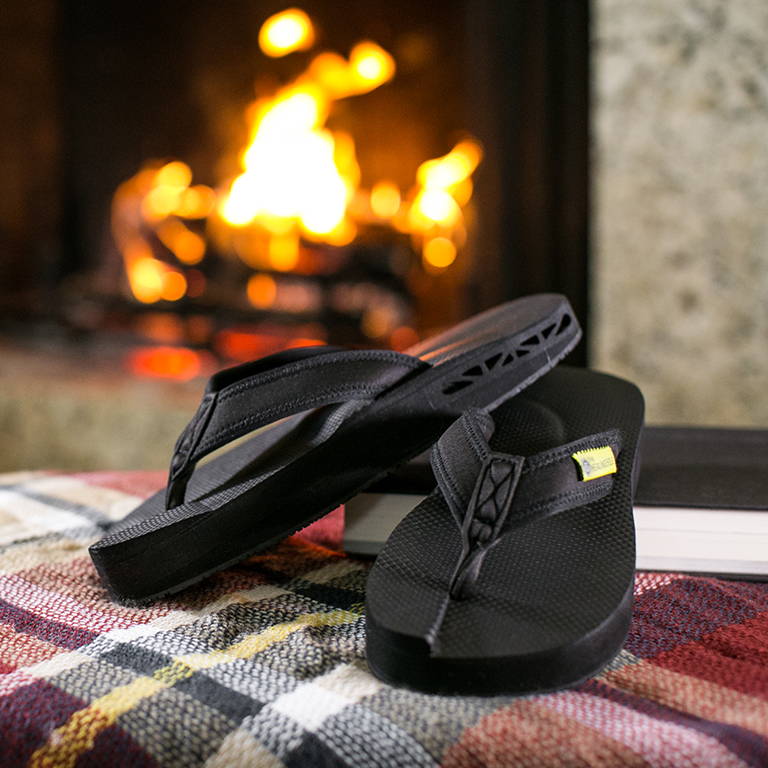 Our Original Flip Flop
This flip flop is designed for those with foot pain. Wearer's suffering from plantar fasciitis, heel spurs, Achilles tendinitis, Freiburg's disease, and many other conditions have found lasting relief with our design.
A rocker bottom sole, elevated toe ramp (Cluffy Wedge), raised arch support, metatarsal bar, and combination compressible and non-compressible heel offer the foot the perfect blend of support and cushion to keep stress and impact from causing pain.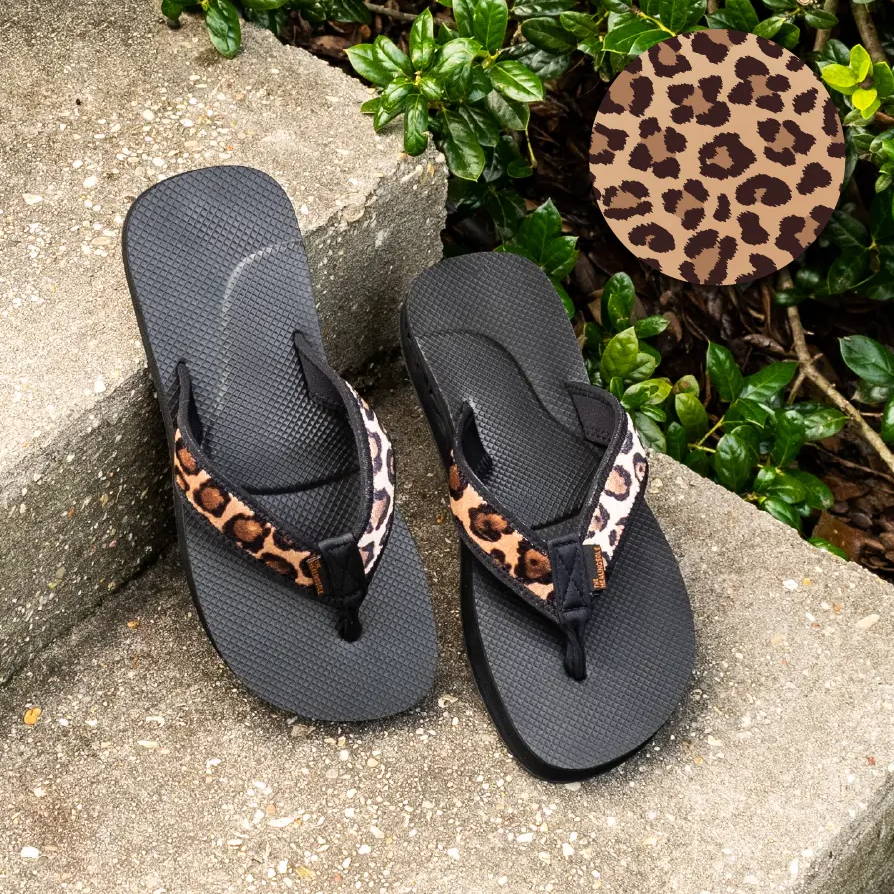 Our Palmer Flip Flop
This flip flop is designed just like our original flip flop, minus the raised toe.
For those with painful conditions in the toes and forefoot, you can now find relief with all of the well-loved features of our original flip flop without adding any additional irritation to the toes and balls of the feet.
Each of our styles is designed with soft neoprene straps and a high-quality footbed of pressed EVA foam.
---
SURGEON-FORMULATED SUPPLEMENTS FROM WELL THEORY
---
Like our footwear, our Well Theory products are formulated by Dr. Meredith Warner. Well Theory offers supplements, multivitamins, and creams that can easily be incorporated into your daily routine and used alongside The Healing Sole.
Each product is designed with purposefully-chosen ingredients to alleviate pain and inflammation, strengthen immunity, and improve your health and wellness from the inside out.
We have several Well Theory Products to choose from: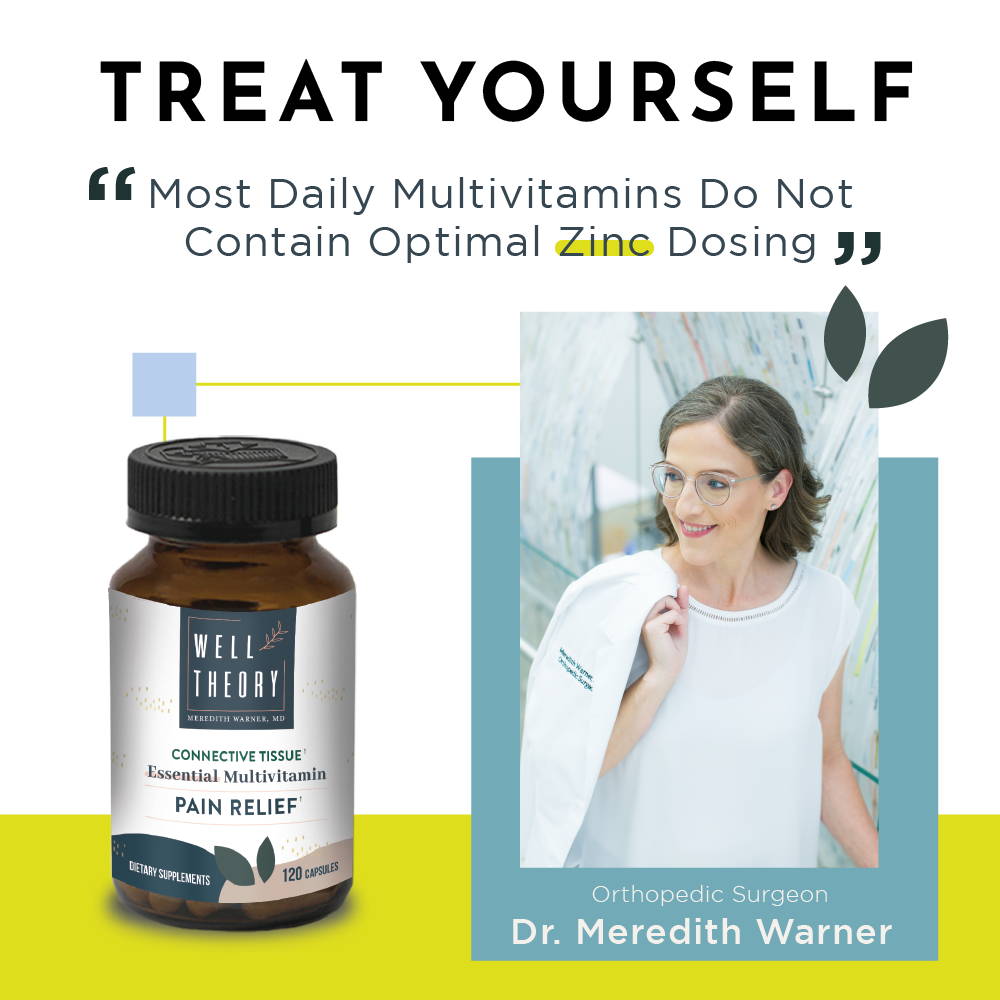 Our PEA Multivitamin
This multivitamin, packed full of:
PEA

Magnesium Oxide

Vitamin C
Vitamin D3

Zinc Gluconate

Calcium Citrate
These ingredients work within the body to fight pain, inflammation, and muscle cramps while giving your immune system, cells, and nerves added enforcement against viruses and illness.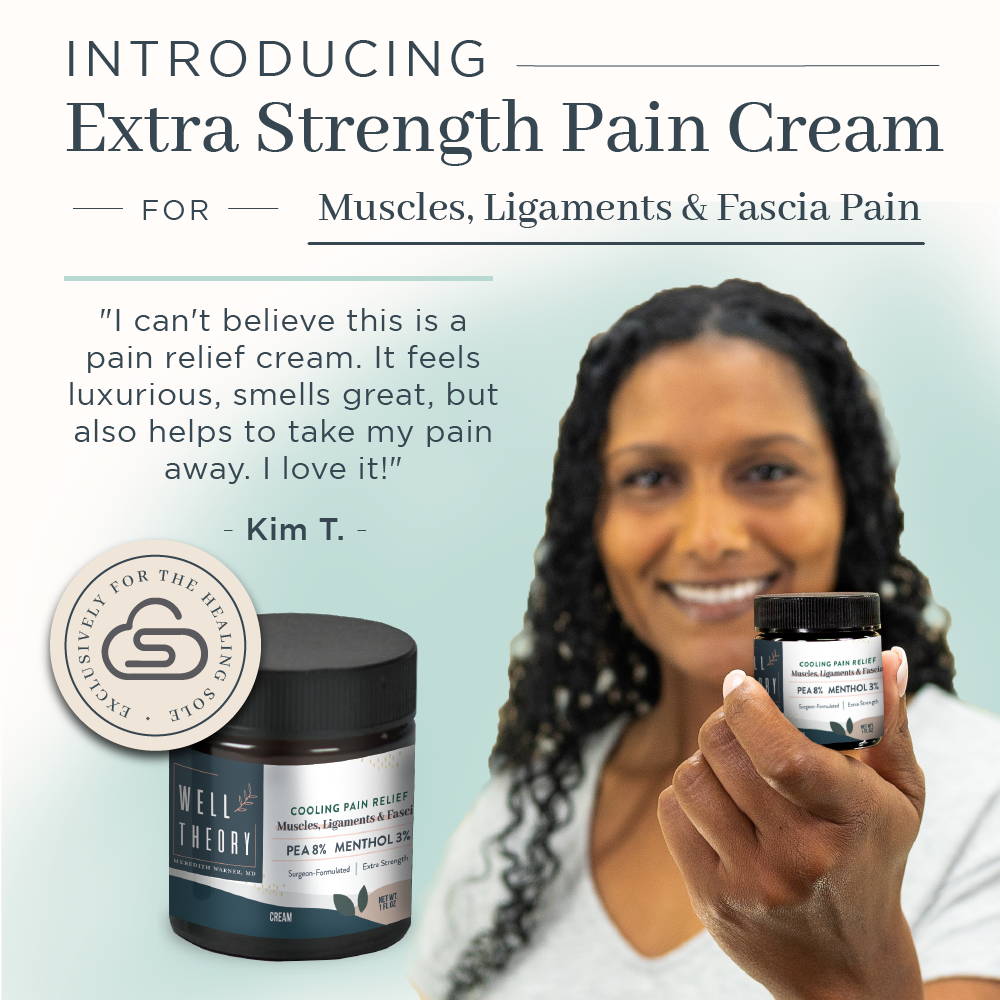 Our Pain Relief + Recovery Cream
This cream, formulated with PEA, menthol crystal, aloe vera juice, hyaluronic acid, and more can be applied to any sore muscle or joint in need of relief.
The ingredients go to work quickly, sinking into the skin to cool, soothe, hydrate, and heal from the skin's surface down into the aching muscle.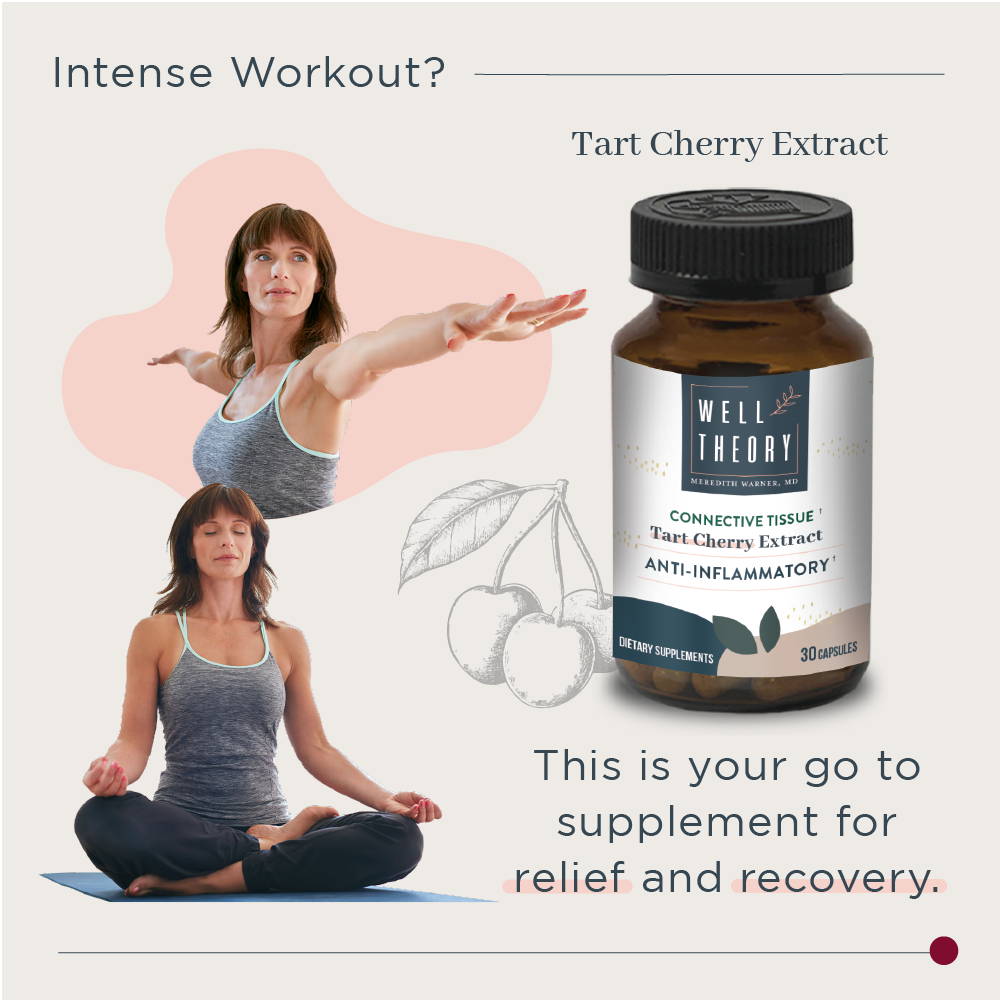 Our Tart Cherry Supplement
Tart cherry extract is a fantastic supplement for alleviating pain in the muscles and joints, lowering inflammation, improving your cardiovascular health, and even aiding in more restful sleep.
These supplements give you all of the health benefits of tart cherries and a strong antioxidant boost without any added sugar.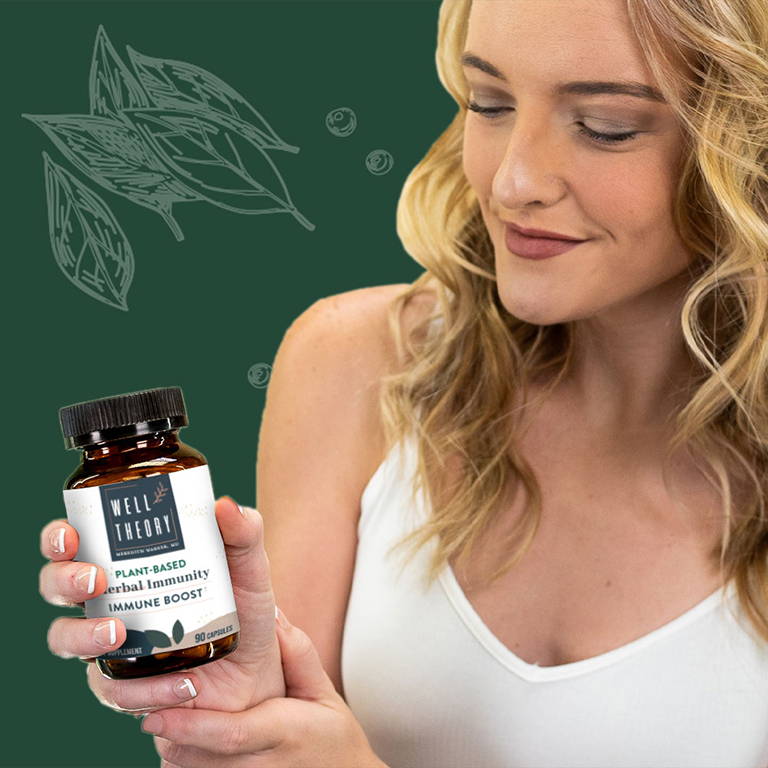 Our Herbal Immunity Defense Supplement
These daily supplements are imbued with the natural powers of:
elderberry

echinacea

quercetin

olive leaf extract
garlic

schisandra berry

pine bark extract
These herbal supplements work within the body to strengthen immunity, fight inflammation, speed up healing, block free radicals, and promote a stronger, healthier heart and immune system.
---
READY TO START THE YEAR OFF PAIN-FREE?
---
If you are struggling with pain and inflammation or are wanting to boost your immunity and overall wellness, we'll bet that at least one of these products mentioned has caught your eye. Order The Healing Sole and Well Theory today to take relief into your own hands and start 2021 off with less pain, better health, and brighter spirits.