Whether you have a long day at work or leading a busy lifestyle, spending hours on your feet can lead to some pretty hefty discomfort at the end of the day. Here are five ways that you can find pain relief after a long day on your feet.
---
1. STRETCH THE MUSCLES OF YOUR FEET.
---
You can stretch your feet, toes, and ankles at any point during the day. From stretching up on your tiptoes to moving your ankle in circular motions, any movement and stretching can help promote blood flow and tension relief.
Need some stretches that you can do at home after your long day on your feet?Here are seven that we think you'll enjoy.
---
2. ENJOY A HOT SOAK IN THE BATH.
---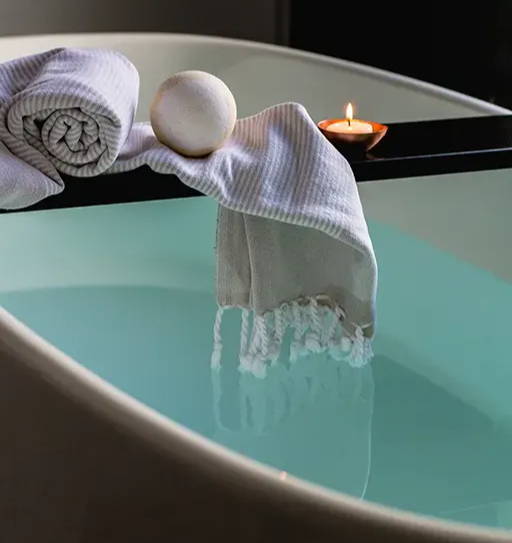 A hot bath can go a long way for your mental health, but it can help your feet, too. Soaking your feet in warm water can help to relax muscle tension and reduce inflammation, especially when paired with Epsom salts or essential oils.
In addition, icing your feet can also help with swelling. While this may not be as pleasant as a hot soak, about twenty minutes in an ice bath can also boost your feet's recovery after the day.
---
3. SLIP ON A PAIR OF COMPRESSION SOCKS.
---
Compression socks are a great way to improve circulation, both after and during a full day of standing. Compression has the added benefit of making muscles work more efficiently. This can reduce the fatigue associated with long-term standing.
Slip these socks on at the beginning or end of your day to promote blood flow throughout your feet and ankles – just make sure that they aren't too tight. Cutting off your circulation will defeat the purpose.
---
4. KICK BACK AND ELEVATE YOUR FEET.
---
After a long day on your feet, propping your feet up and relaxing may be first on your agenda – but this can also help you to recover from the day. Elevating your feet not only gives them time to rest, but it can help to diminish swelling that has occurred from long hours on your feet. Extreme elevation of the feet, as in placing the legs vertically against a wall while you are laying on your back, can theoretically increase blood flow to the brain as well. Consider adding a book, movie, or relaxing music into the setup, too.
---
---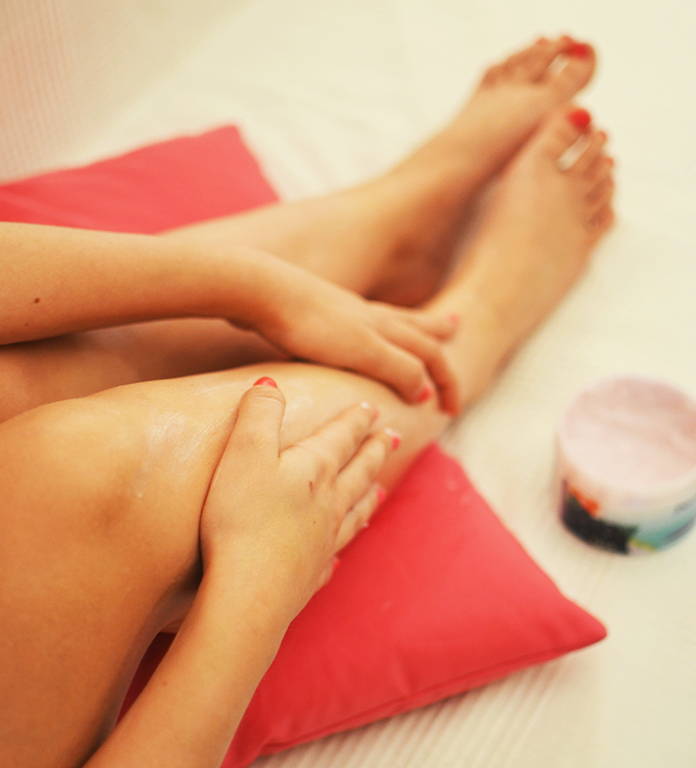 A massage can feel like a luxury, but it can also have more positive effects on your feet than you realize. The tensegrity model of the human body describes the intricate fascial connections of all muscles through the body; a foot massage will likely have more far-reaching benefits than you initially think.
Kneading and massaging the sore, tight muscles of the feet and ankles can help to alleviate pain and tension, further stretch the muscles, and improve circulation.
You don't have to go to the spa for a therapeutic massage, either. Whether you massage your own feet, schedule a spa day, or enjoy the act of service from a loved one, you can consider this massage as being beneficial to your health and wellbeing. Remember to incorporate a massage of the calf muscles into the equation as these are extremely important for foot function. Go ahead – you deserve it.
---
RECOVER FROM THE DAY WITH THE HEALING SOLE
---
Whether you need to recover after a long day or on the go, The Healing Sole is here to help. Our footwear is designed with features that provide support, cushion, and gentle stretching as you walk, stand, and do household chores. Slip our footwear on first thing in the morning and after a long day to provide your feet with some much-needed care.
Order today with our 30-day satisfaction guarantee!