You may have heard that flip flops are bad for your feet – but this isn't entirely true. With the right structure and features, your favorite summer shoe style can still be approved for wear! The traditional dogma that flip flops are 'bad' is based on almost no data and years of poorly constructed shoes with no thought to the design. Here's what you need to look for and what you need to avoid when it comes to wearing flip flops.
---
1. ARCH SUPPORT IS ESSENTIAL.
---
If you see that your flip flops are completely flat, throw them out immediately and choose a pair of flip flops with an elevated arch. This added arch helps to support the plantar fascia and tissues in the sole of the foot. Without this elevation, the muscles can become inflamed, painful, and can even collapse. Appropriate arch support that is not too aggressive allows for the rest of vital structures of the foot during the act of standing or walking.  
---
2. LOOK FOR FIRMNESS OVER SQUISHINESS.
---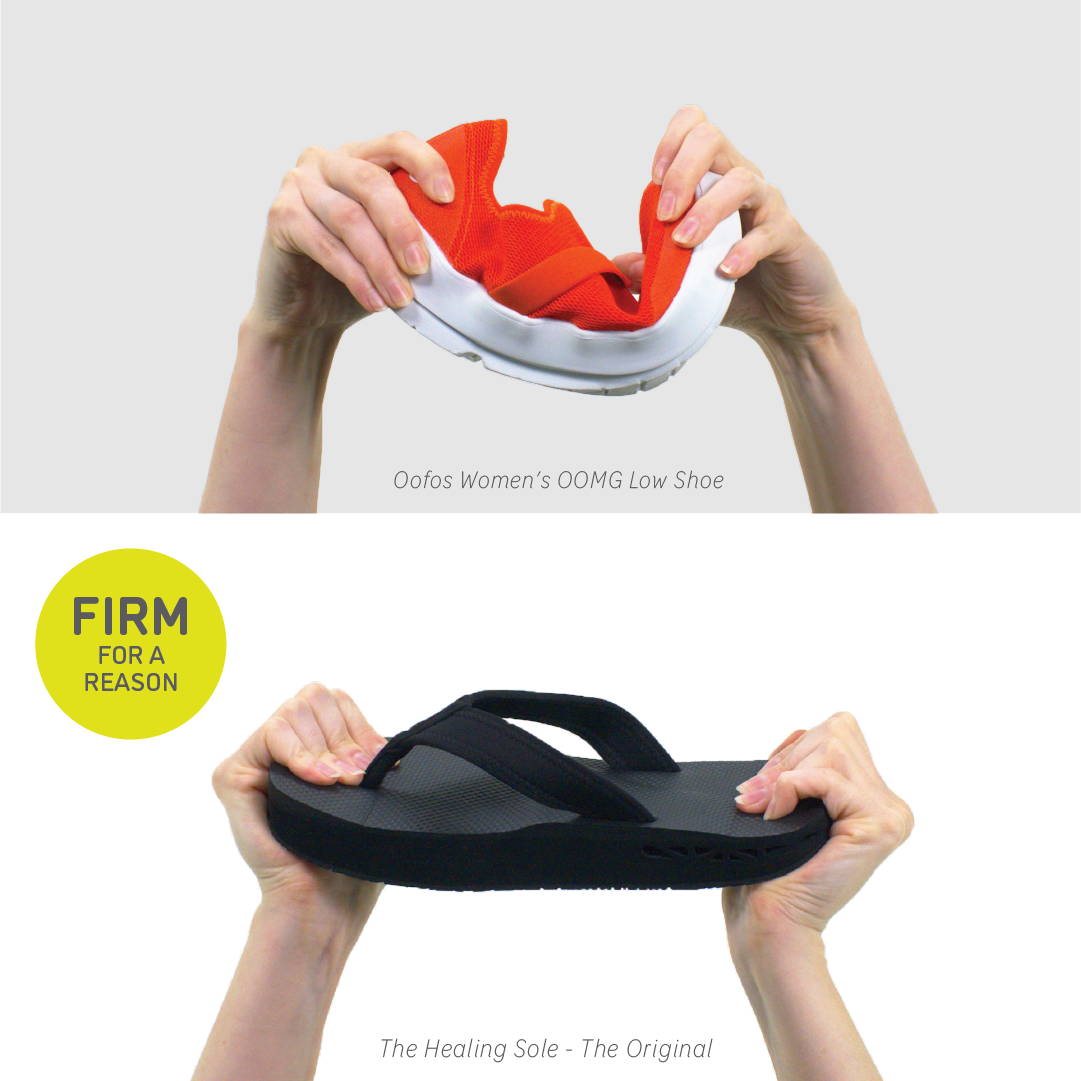 A soft, squishy sole can feel comfortable when you first put them on, but this won't provide anything positive for your feet in the long run. Soft soles wear out quickly and easily and can leave your feet vulnerable to the texture of the ground and any debris you may step on.
In addition, materials that fully conform in a soft manner effectively limit the ability of muscles to work effectively and do not redistribute pressures as well as more structural shoes. Instead, choose thicker, firmer soles that will provide stability, support, and impact protection.
---
3. CHOOSE A ROCKER BOTTOM OVER A FLAT FLIP FLOP.
---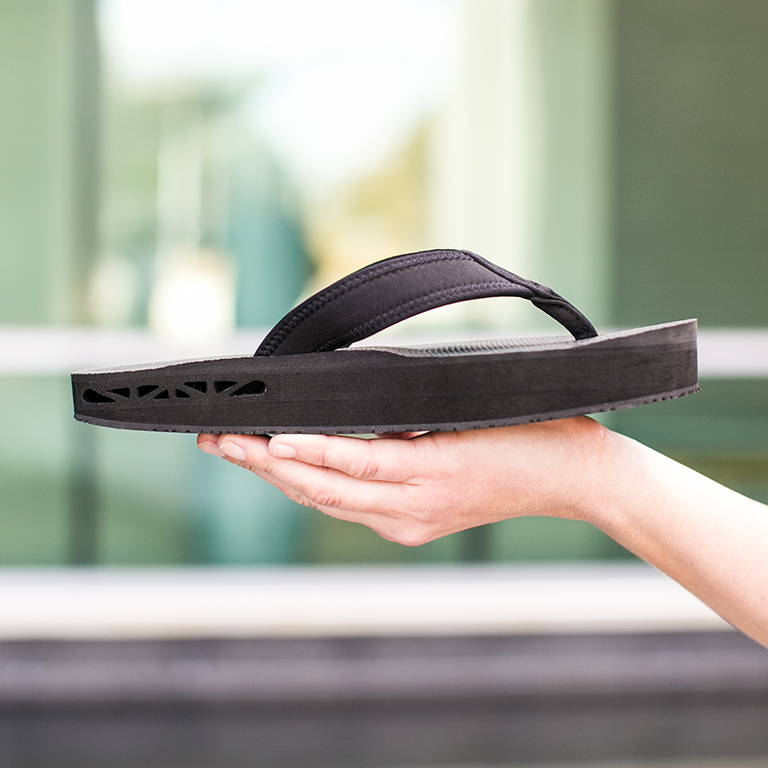 If you've never walked in a rocker bottom sole, this could take some getting used two. Rather than a flat sole, a rocker bottom has a gentle curve the boosts support and alleviates tension placed on the plantar fascia. This type of sole activates the muscles of the feet and legs to stretch out tension and strengthen your muscles, unlike flat footwear.
Rocker bottoms have worked to assist with foot pain for hundreds of years and why not use this system in the shoe you really want to wear?
These are just three features to look for in flip flops that can make them a solid choice for everyday wear. Keep in mind that when you purchase a cheap pair of flip flops, this can reflect the quality of care that you are putting into your feet. Pay extra attention to the added benefits of your flip flops and invest in the health of your feet.
---
---
The Healing Sole takes the guesswork out of choosing healthy footwear. Our flip flops and sandals are designed by an orthopedic surgeon with the features you need to strengthen your feet, relieve pain, and live your life as you regularly would – pain-free.
Orthopedic surgeon Dr. Meredith Warner paired a compressible heel, metatarsal bar, raised arch support, and rocker bottom sole into one shoe, creating foot pain's worst enemy. As you walk, our footwear adjusts to your gait and molds to your individual foot shape, cradling the foot, offering support, and stretching out tension with each step.
We offer a 30-day satisfaction guarantee on our footwear to make sure that you love them as much as we do. Break them in slowly over 7-14 days to allow the features to engage with your muscles and begin their magic. If for any reason you don't find success with The Healing Sole, we'll take them back and refund your order. Just send them back within 30 days of receiving them.
We're ready to help you walk pain-free, all without giving up flip flops for everyday wear. Choose The Healing Sole today!