Many people have trouble falling asleep at night.
Maybe you are stressed out and can't stop thinking about work, perhaps you are excited about something new in your life, or perhaps it's something else.
You may be looking for a natural means to improve your sleep, and we're here to help. Did you know that tart cherry is a natural sleep aid?
---
HOW LACK OF SLEEP AFFECTS YOU
---
If you notice that you have problems getting enough sleep daily, there are some long-term effects of sleep deprivation you might be experiencing.
---
A NATURAL SOURCE OF MELATONIN
---
How do tart cherries help improve your sleep?
You might not know this, but tart cherries (the dark reddish-purple ones) are a natural source of melatonin, also referred to as the sleep hormone.
Studies conducted have shown an increase in sleep efficiency in participants who drank tart cherry juice.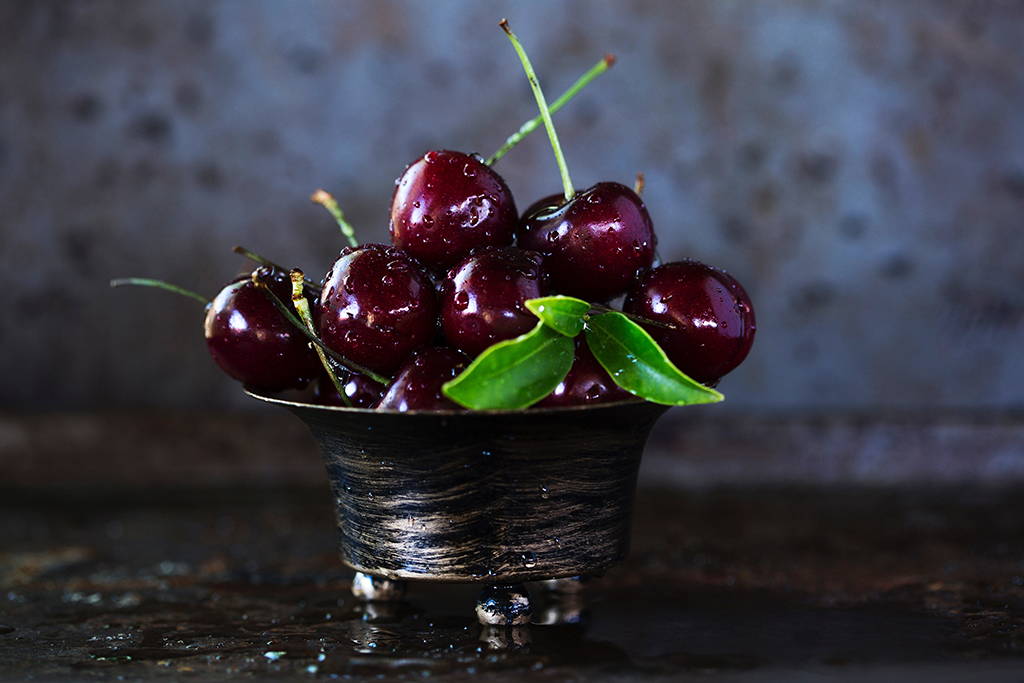 ---
---
How exactly does the melatonin in tart cherry affect sleep?
Melatonin is a naturally produced hormone that manages your circadian rhythm, the sleep-and-wake cycle.
Your body typically starts releasing melatonin as it gets darker.
Typically, those who need help regulating their sleep will take synthetic melatonin pills easily purchased at any drugstore or supermarket.
Melatonin is blocked by exposure to light at night time.  
---
---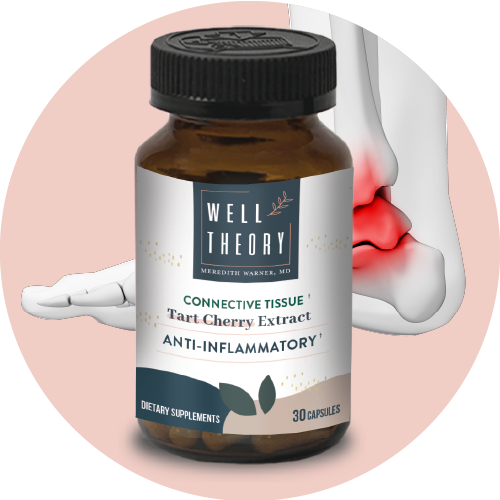 Tart cherries are a great outside natural source to supplement the melatonin your body naturally generates before bed.
One way to get these benefits is from drinking tart cherry juice.
You can also find tart cherry supplements that concentrate the benefits of tart cherry juice without having to worry about any extra calories or sugars from drinking tart cherry juice.

---
WELL THEORY'S TART CHERRY EXTRACT SUPPLEMENT
---
Dr. Meredith Warner, the brains behind The Healing Sole and Well Theory, has sung the praises tart cherry's benefits to her patients for years.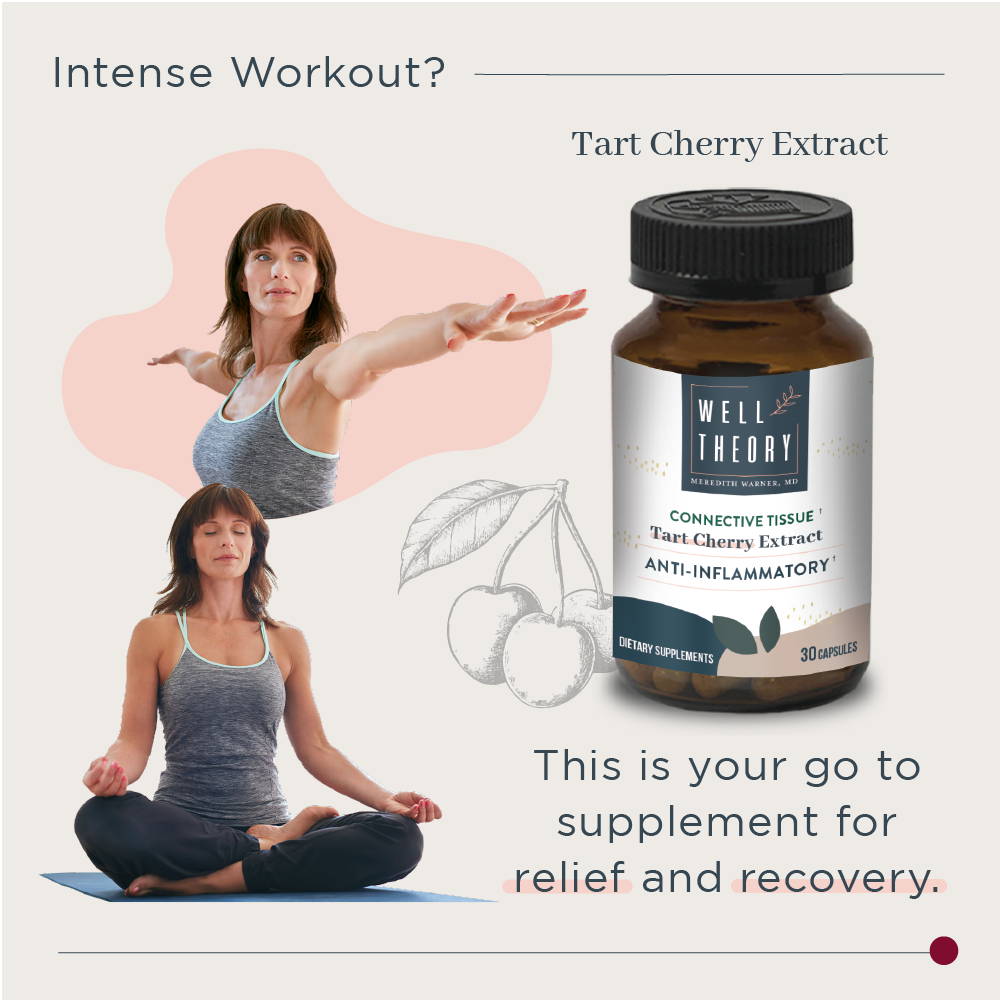 She formulated the Tart Cherry Extract Supplement to offer a natural solution to pain and inflammation relief.
As an added bonus, these supplements help her patients regulate their sleeping patterns with tart cherry's natural melatonin!
Order this supplement today for inflammation relief and better sleep, all wrapped up in one easy supplement.