Incorporate our products and teachings into daily life to help address pain, anxiety, soreness, and inflammation so you can get back to a more vibrant you.
We encourage people to promote their functional health and betterment in a more natural and thoughtful way.
The Well Theory combines powerful and safe over-the-counter traditional medicine with natural herbal methods for maximum results!
IT'S EASY TO GET STUCK IN OLD WAYS OF LIVING. IT'S TIME TO MAKE ROOM FOR THE NEW WAYS OF HEALING.
---
Accelerate Pain Relief From The Inside Out

Dr. Meredith Warner, Orthopedic Foot Surgeon and Inventor of The Healing Sole, has created a powerhouse formula that supports the connective tissue (muscles, tendons, joints, ligaments and bones) health in your body - especially the foot.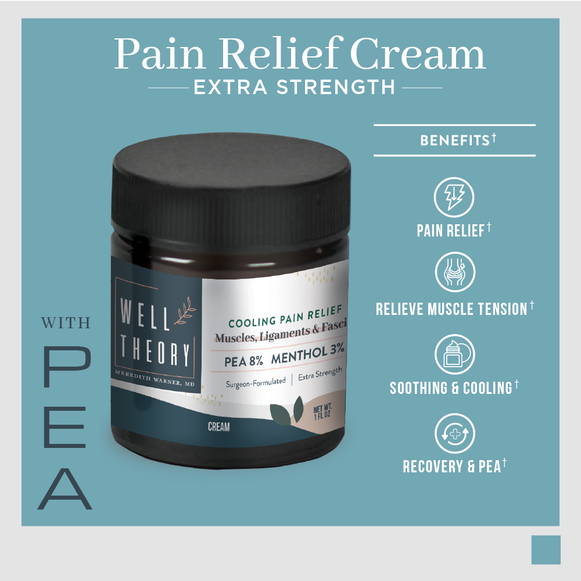 Supportive Topical Therapy To Reduce Pain & Improve Range Of Motion
Dr. Warner's new pain relief body cream helps relax and recover myofascial tissues, improve the range of motion of ligaments and muscles and cool away pain with the deep, penetrating power of PEA, anti-inflammatory Essential Oils and Menthol.