Pain and sensitivity can throw a wrench in your everyday routines. How can you alleviate your discomfort without the need for a doctor or chemical-based pain relief? We've got the solution for you with these five methods of pain relief using natural ingredients or easy exercises that can be done at home.
---
1. USE ESSENTIAL OILS THROUGHOUT YOUR DAY
---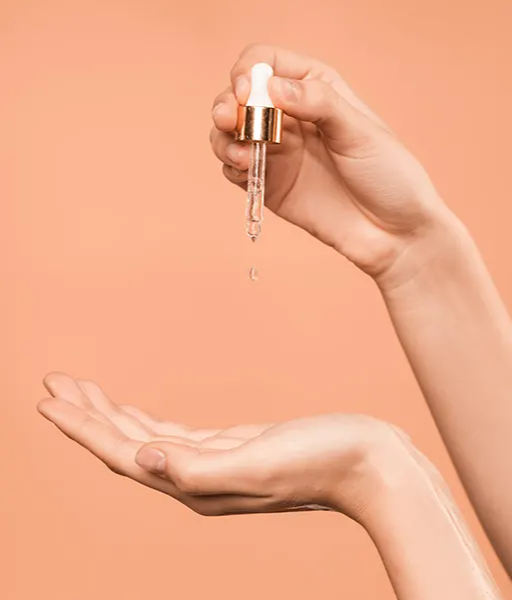 Essential oils aren't just for aromatherapy. Peppermint and lavender essential oils are just two oils that have been shown to have anti-inflammatory properties when properly diluted and applied topically.
Once incorporated with a carrier oil, these essential oils can be gently massaged into the plantar fascia to relieve aches and pains. You'll enjoy the aromatherapeutic qualities of these oils, too!
---
2. ALTERNATE HOT AND COLD
---
Try applying a cold compress to the sole of your foot to alleviate inflammation and pain. Heating pads, microwaveable rice bags, and warm baths with Epsom salts can also be used to soothe muscle pain and reduce swelling in the feet and throughout the whole body. Our preference is to alternate the wonderful healing capacities of hot and cold compresses for optimal results.
---
3. CONSUME SPICES LIKE GINGER, CLOVES, AND TURMERIC
---
Turmeric, ginger, and cloves all contain active ingredients that have anti-inflammatory properties which are effective in treating joint pain and swelling.
When mixed into a tea or smoothie, these spices can add an extra, flavorful kick while also helping to alleviate pain from inflammatory conditions.
---
4. STRETCH AND EXERCISE TO RELIEVE MUSCLE PAIN
---
Daily stretching and exercise promote a healthy, pain-free lifestyle. Movement and activity can warm up stiff muscles, improve your range of motion, and strengthen your body – just make sure to not overwork yourself. Try these easy stretches for plantar fasciitis that you can do at home or work, any time of day:
---
---
Pain takes a physical toll, but it takes an emotional one as well. Yoga and meditation help to target both of these areas. Find a yoga routine that works for you, your needs, and your skillset. Start your day with a yoga flow, and end your day with a gentle one before bed. This will help to loosen your muscles, release tension, and ease your mind.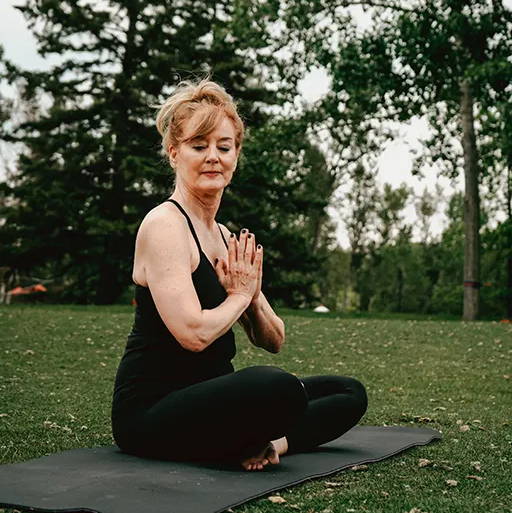 Guided meditation can have a similar effect when paired with yoga. Take time to sit, relax, and focus your mind to relieve built-up internal stress. This can help to alleviate any physical strain you are carrying as well as calm and clear a cluttered mind.
Many CEOs of Fortune 500 companies engage in meditation as it is proven to improve performance.  
Give these natural methods of pain relief a try to see how easily you can fight pain at home. These methods can help to alleviate foot pain as well as general pain throughout your whole body! If your pain does not go away, contact your personal physician to target the root cause of your pain and find the best method of treatment for you.
---
RELIEVE FOOT PAIN NATURALLY
---
The Healing Sole is another simple way to get rid of pain naturally. All you have to do is slide your feet into a pair of our surgeon-designed footwear!
Choose from our flip flops and sandals designed with rocker bottom soles, raised arch support, compressible inner heels, and non-compressible outer heels. These features work with your feet and your own particular walking pattern to work tension, stiffness, and pain out of your feet and lower legs. Break them in slowly for 7-14 days to feel discomfort melt away and allow pain relief to settle in.
Thousands of men and women have found relief with our footwear rather than surgery, prescription medicine, or expensive custom footwear. Try The Healing Sole for yourself today and add your success story to our library.