Not sure how to relieve your neuropathic pain?
Are you tired of not getting the relief you deserve?
Or, are you being treated with prescription drugs and find that the side-effects may be worse than the neuropathy?
Well, you might have found the perfect duo to help you today!
---
WHAT EXACTLY IS NEUROPATHIC PAIN?
---
Neuropathic pain develops when nerves are damaged by internal cellular processes or by external entrapments. Nerve damage can occur anywhere on the body and there may or may not be a visible sign of an injury in the area where you are experiencing neuropathic pain.
Think of neuropathic pain as a problem with the electrical circuit. The wires from the periphery (limbs) are not sending proper signals to the control center (brain) and pain is the result. This happens even when there is no actual or true injury in conditions such as diabetes.
---
HOW DOES THE NERVOUS SYSTEM MULTI WORK ON NEUROPATHIC PAIN?
---
The Nervous System Multivitamin utilizes carefully chosen ingredients with natural and effective molecules to bring nutrients to cells and remove toxins from the body to soothe frayed nerve endings, improve cellular processes of the neurons and boost mitochondria function in the brain.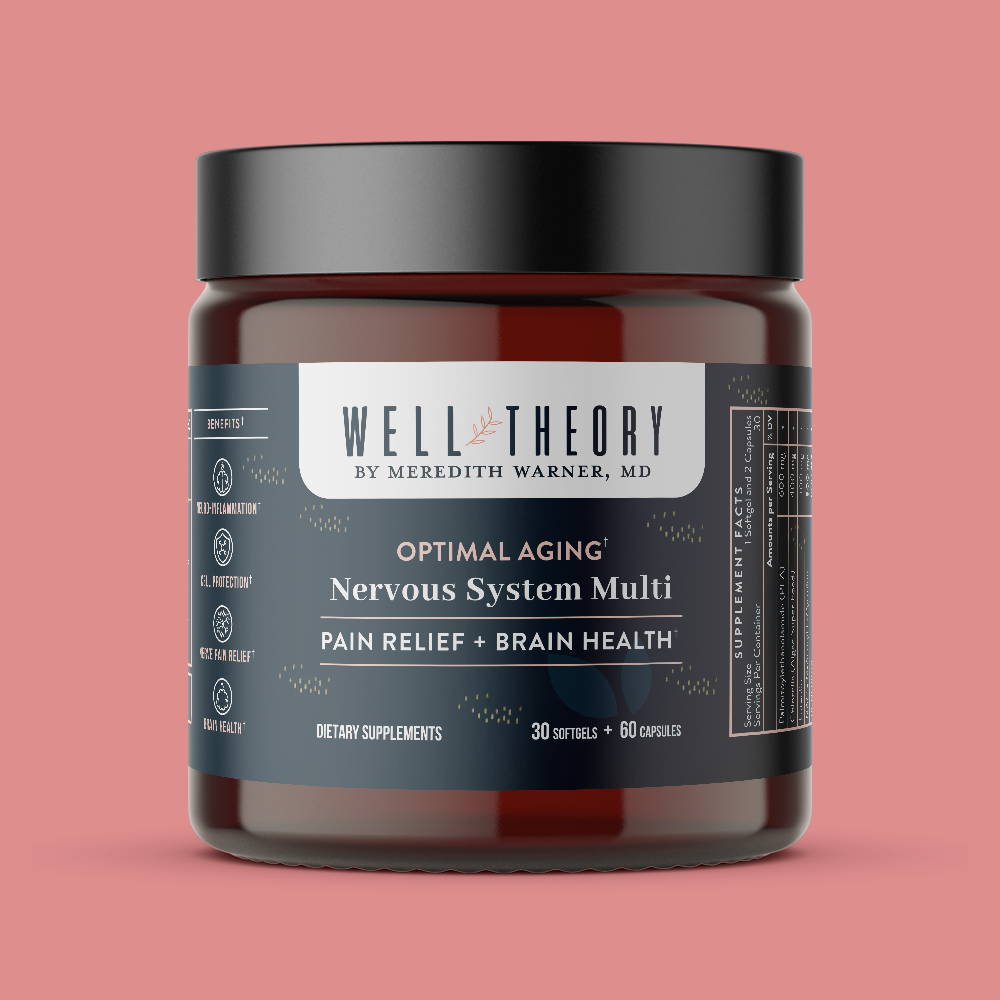 What ingredients are included?
Palmitoylethanolamide (PEA) – a natural anti-inflammatory
Chlorella (Algae SuperFood) – removes toxic heavy metal from the body
Luteolin – reduces brain inflammation
N-Acetyl L-Cysteine (NAC) – enhances antioxidant production
Resveratrol – supports mitochondrial health, is nootropic and antioxidant
and Omega 3 Fatty Acids – protects nerve endings, supports nerve cell membranes
---
HOW DOES THE ALPHA-LIPOIC ACID SUPPLEMENT WORK ON NEUROPATHIC PAIN?
---
Alpha-Lipoic Acid (ALA) is an effective supplement for those with Peripheral Neuropathy – nerve damage outside of the brain and spinal cord that causes weakness, pain, and numbness, especially in the hands and feet. ALA is an antioxidant that has been shown to help in alleviating pain and inflammation caused by nerve damage.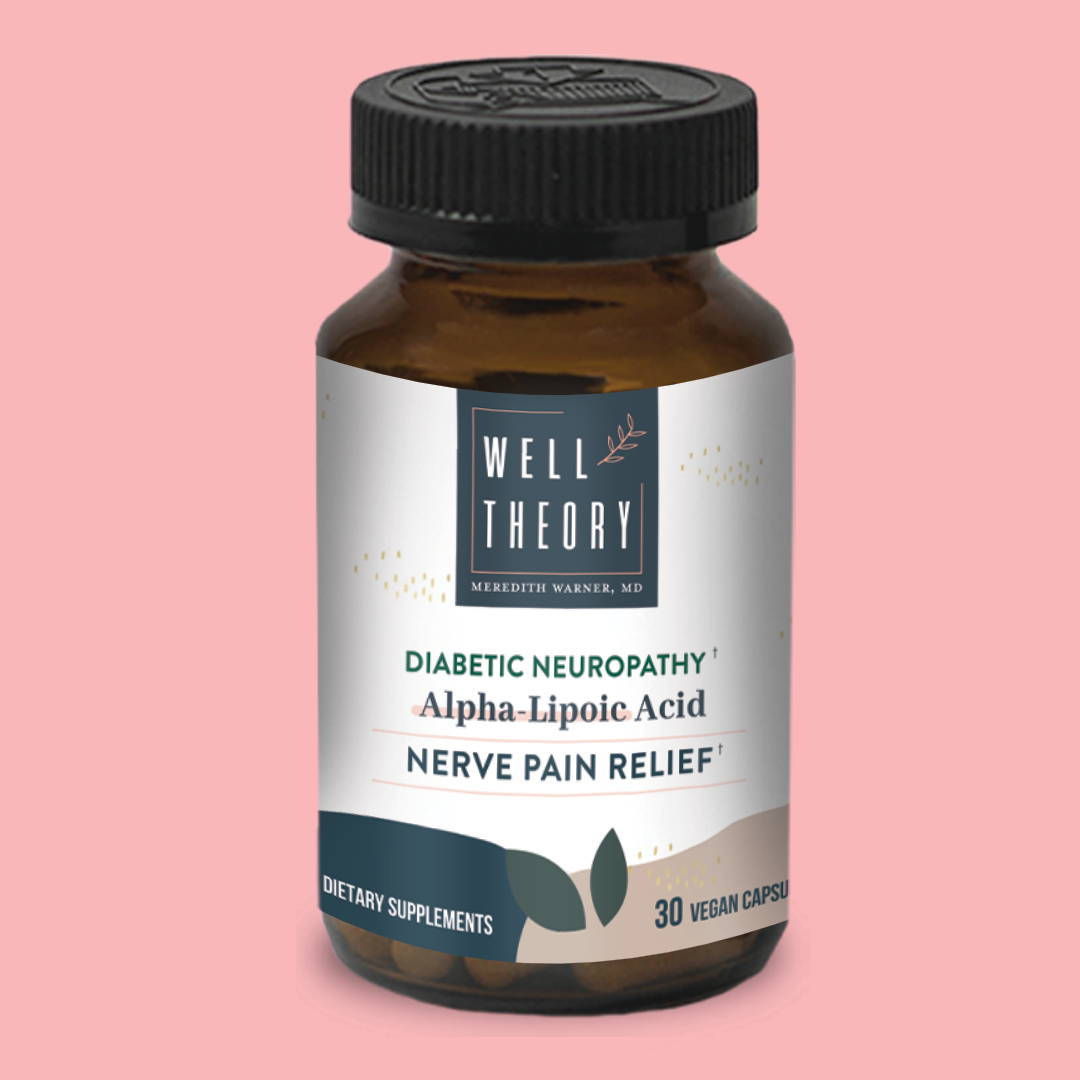 With its antioxidant properties, it has the potential to help slow down nerve damage caused by free radicals.
Dr. Warner recommends Alpha-Lipoic Acid to her patients with Diabetic Foot Neuropathy because she believes it is neuroprotective, helps to balance blood sugar levels, and promotes cells' abilities to absorb and convert sugar into energy.
Years of research have been completed into this particular molecule. It has been used in Germany for over 50 years to treat diabetic neuropathy.
---
BUNDLE THIS DUO FOR YOUR NEUROPATHIC PAIN AND SAVE
---
When taken together, the Nervous System Multi and the Alpha-Lipoic Acid Supplement can be the powerhouse duo to allow your system to have what it needs to decrease neuropathic pain.
The body has an amazing capacity to heal and reduce inflammation and oxidative stress; however, many of us are simply deficient in the basic building block molecules necessary. This duo provides many of the mandatory elements for a proper fight against neuropathy. Fight neuropathic pain on a cellular level with Dr. Warner's unique combination of formulas.