Chronic muscle pain is terrible! We all hate it. That is why Dr. Meredith Warner formulated Well Theory's Extra Strength PEA Cream.
For a while, we were only producing a pain cream for feet - but we listened to our customers and released a potent pain cream formulated not just for the feet but for the whole body!
---
HIGH-QUALITY, PAIN-FIGHTING INGREDIENTS
---
Our extra strength cream formula contains 8% PEA, which is a natural pain reliever and anti-inflammatory that reduces fascia, muscle, and ligament pain.
PEA is naturally occurring in the human body. It acts as an internal pain regulator without any side effects. Check out our blog The Basics of PEA to learn more about PEA!
Our formula also contains 3% Menthol, which offers an immediate cooling sensation to reduce inflammation and relieve muscle tension.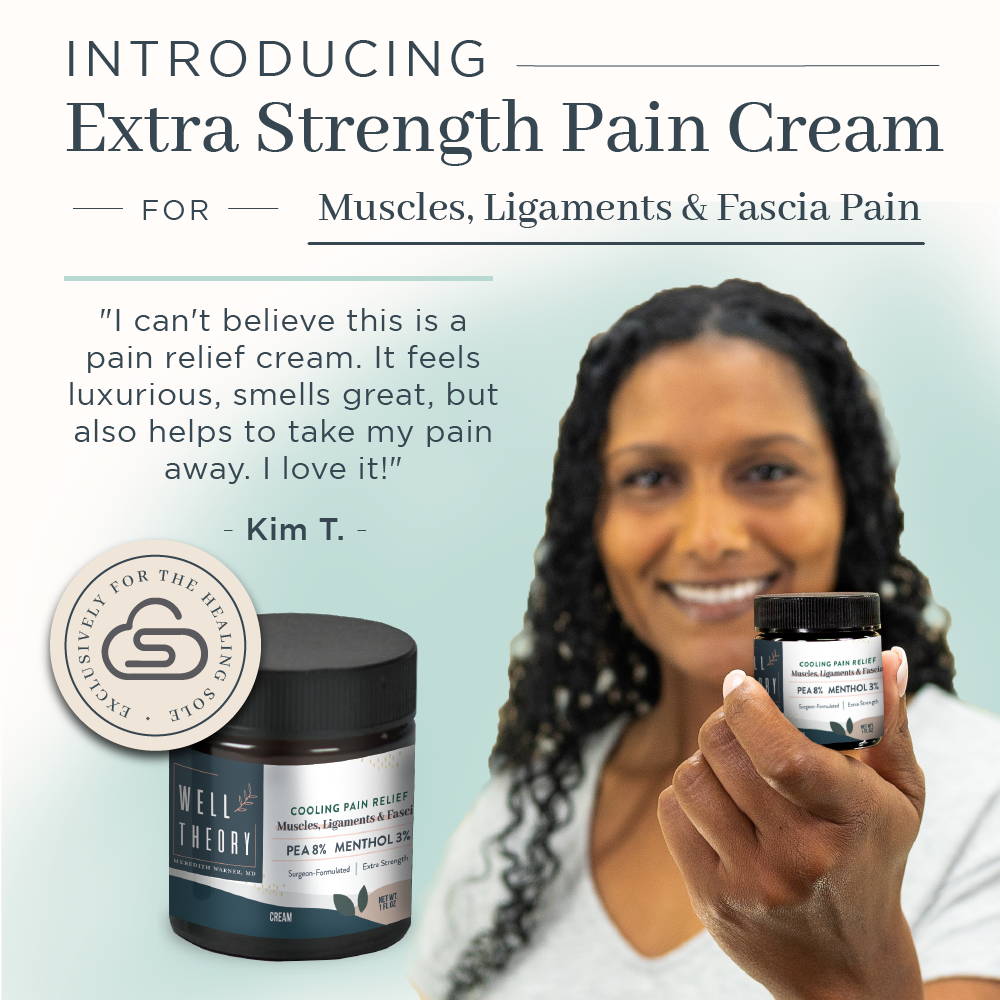 Did you know that our pain cream also has turmeric? You heard that right. Turmeric has topical pain-relieving qualities. You do not have to take it orally to feel its benefits!
As a bonus, the essential oil blend and shea butter in our formula not only assists in the fight against pain and inflammation they also nourish and moisturize your skin!
The essential oils were chosen by Dr. Warner for their known capacities to reduce inflammation, pain responses and to promote healing of tissues.

---
---
Muscle pain doesn't have to rule your world. Help yourself take back your life. Order the Extra Strength PEA Cream with Menthol and Turmeric today!