Flat feet, though not always a painful condition, can affect many aspects regarding the health of your feet, ankles, and legs. This can make activities from walking to exercising difficult or painful if your condition is more serious – but supportive footwear can help to alleviate your symptoms and let you get back to your healthy lifestyle!
Let's look at the causes of flat feet, what types of footwear are the most supportive, and our top recommendations for running shoes to support your fallen arches.
---
---
Flat feet result when the inside curvature of your foot, or the arch, becomes flat. For some with flat feet, this is not a painful condition, but others may experience sensitivity in their soles and ankles. If your case is more severe, the lack of proper arch support can lead to an altered alignment in your legs. If you have a tendency to pronate – or your feet roll inwards when walking or running – you may need special shoes for added stability.
Many factors can cause the arch of your feet to collapse. Sometimes, this can simply be due to your genetics or because your arch did not fully develop during childhood. Foot injuries, obesity, pregnancy, and the degeneration of the arch as you age can all play a role in causing your arch to become flat.
---
---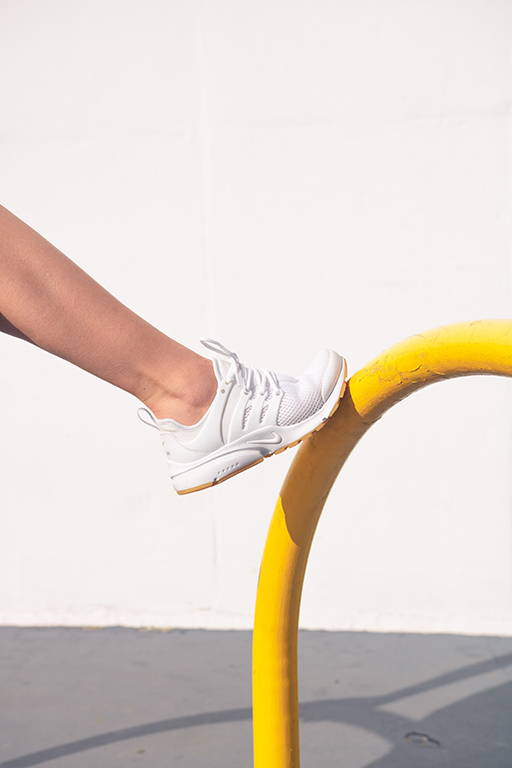 For those with flat feet, it is especially important for running shoes to have the right balance of support, cushion, stability, and comfort to protect your feet during physical activity.
Those with flat feet should seek footwear with raised arch support. While cushion provides additional comfort, softness is not always the best option. Orthotics and footwear with firm, supportive soles will help to alleviate pain and prevent further damage to your arch or alignment.
Look for shoes that not only feel comfortable on the feet as you move, but that also provide a balance of comfort and support throughout the full motion of your stride.
---
---
Now that you know what features to look for, let's go over a few running shoes that we recommend for flat feet:
1. HOKA ONE ONE Arahi 4
For a balance of stability, cushion, and impact relief, the HOKA ONE ONE Arahi 4 is for you. This shoe provides great stability while still feeling lightweight and comfortable.
---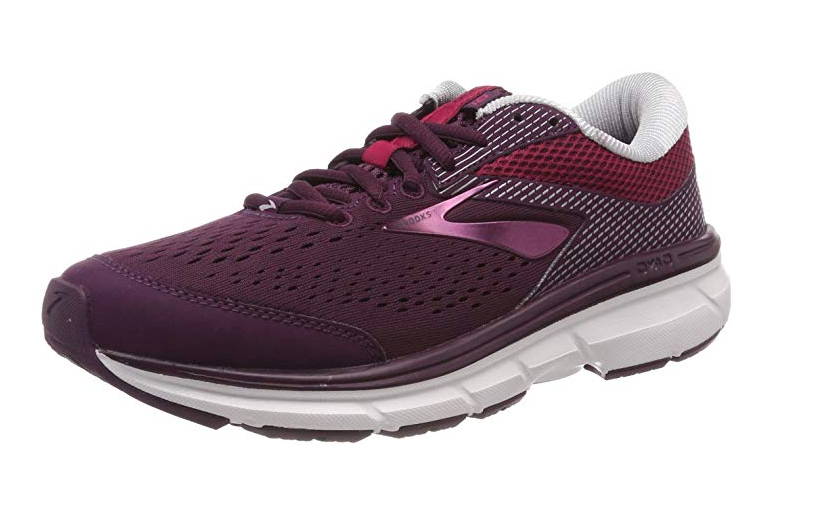 2. Brooks Dyad 10
The Brooks Dyad 10 is a roomier option that works well with orthotics. This model provides additional support at the midsole without conflicting with your pace.
---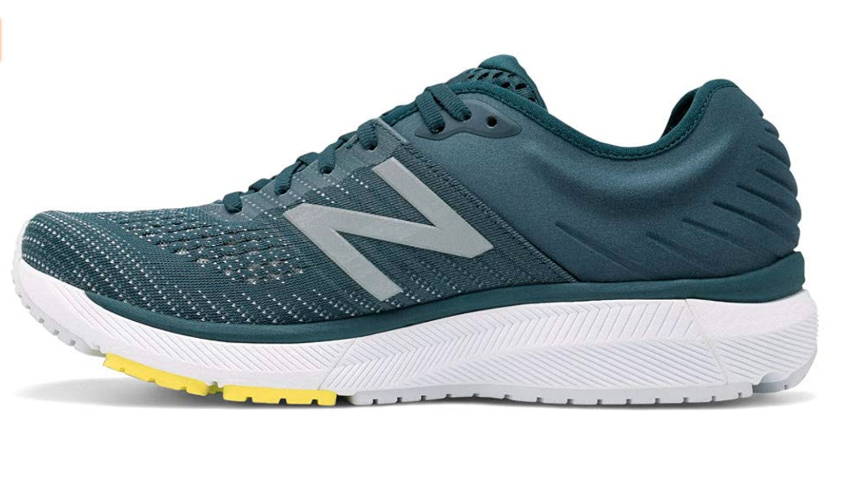 3. New Balance 860v10
The New Balance 860v10 offers cushion, midsole support, and a medial post that helps those who overpronate.
---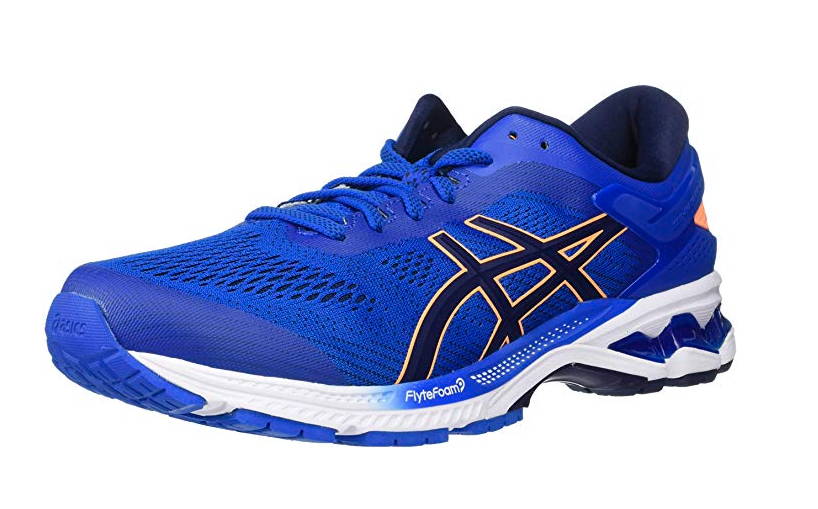 4. Asics Gel Kayano 26
The Asics Gel Kayano 26 is a fantastic running shoe for those who overpronate and provides easy lightweight support. This is a more expensive option, but you'll find that the quality matches the price tag.
---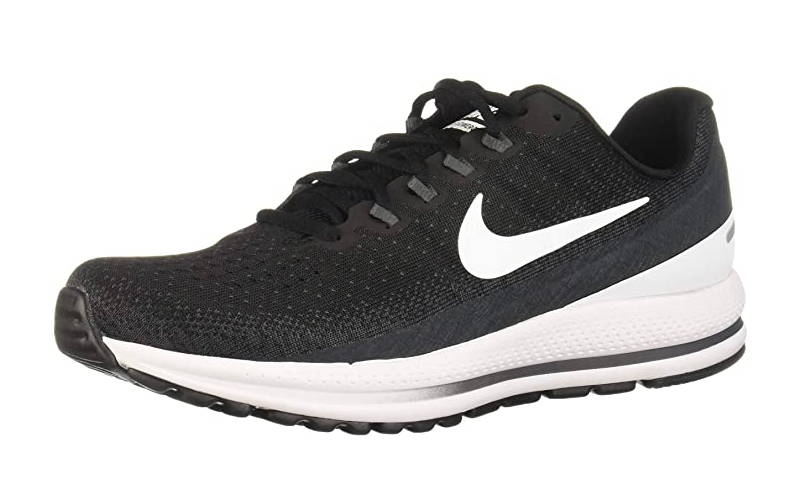 5. Nike Air Zoom Vomero
The Nike Air Zoom Vomero is a comfortable and responsive running shoe for those with flat feet.
Don't let flat feet hold you back from activities you enjoy. Give these recommendations a try for added support, stability, and pain relief.
---
The Healing Sole is a great option for those with flat feet. With a moderately raised arch support, firm rocker bottom sole, and combination compressible and non-compressible heel, our surgeon-designed footwear will help to relieve pain and protect your feet from impact. Wear them in the morning, evening, and after your daily workout for pain relief, additional support, and to promote the overall health of your feet.
Choose from our three styles and get back to moving pain-free!