Dr. Meredith Warner explains the power of PEA (Palmitoylethanolamide) - a natural pain reliever, natural anti-inflammatory, and great for muscle recovery support.
PEA is a naturally occurring chemical that we find in our bodies. It is strongly associated with the treatment and reduction of chronic pain. It is known to reduce inflammation with no known side effects.
IT'S EASY TO GET STUCK IN OLD WAYS OF LIVING. IT'S TIME TO MAKE ROOM FOR THE NEW WAYS OF HEALING.
---
Accelerate Pain Relief From The Inside Out

Our collection of vitamins and minerals supports healthy tissue, cartilage, nerve, bones and joints. These capsules can help fortify your bones, promote collagen formation, and assist in wound healing.
It engages endocannabinoid receptors in your body, which regulate your body's inflammation response.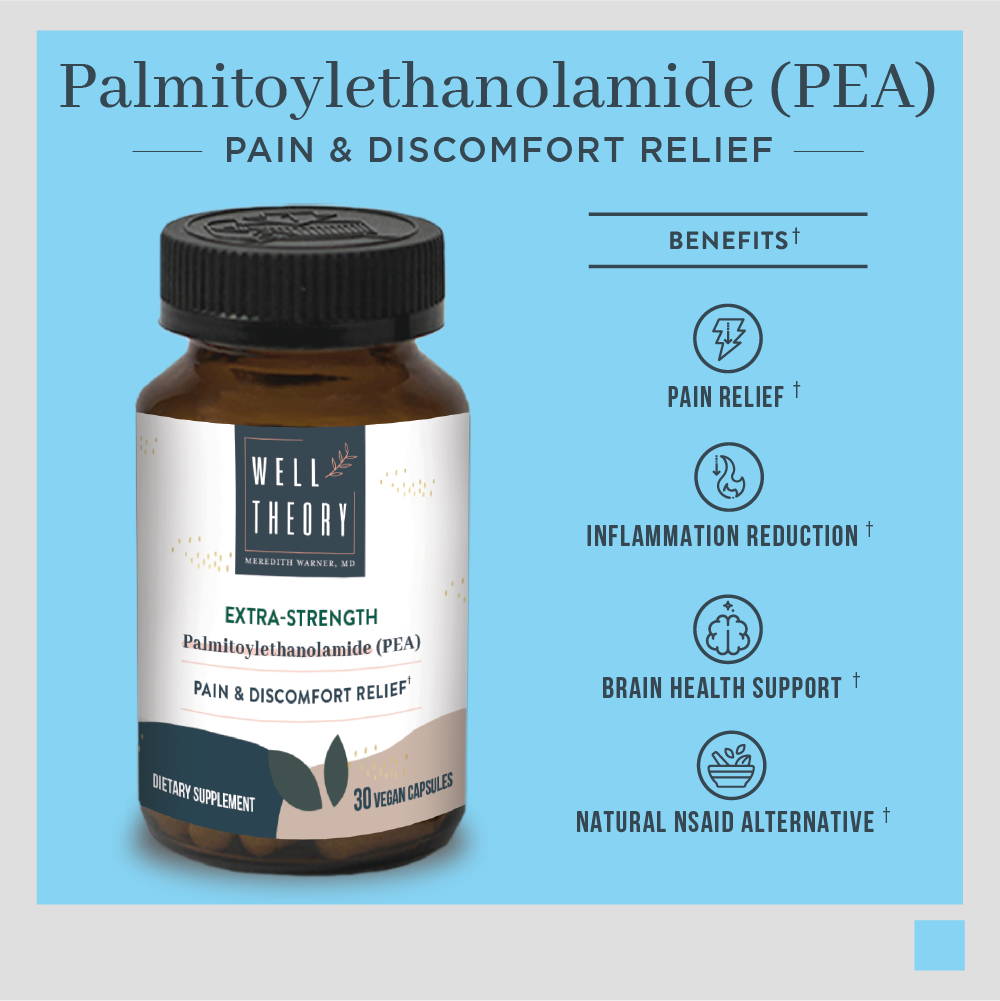 Daily Support For Common Aches & Pains

PEA (palmitoylethanolamide) is a compound naturally produced by your body in response to pain and inflammation.
When taken as a supplement, PEA works with the body to calm discomfort, and support your body's nervous, immune, and muscular systems.