Dr. Meredith Warner explains the power of PEA (Palmitoylethanolamide) - a natural pain reliever, natural anti-inflammatory, and great for muscle recovery support.
IT'S EASY TO GET STUCK IN OLD WAYS OF LIVING. IT'S TIME TO MAKE ROOM FOR THE NEW WAYS OF HEALING.
---
Accelerate Pain Relief From The Inside Out

Dr. Meredith Warner, Orthopedic Foot Surgeon and Inventor of The Healing Sole, has created a powerhouse formula that supports the connective tissue (muscles, tendons, joints, ligaments and bones) health in your body - especially the foot.
Pain Releif Support

Connective Tissue Support

Joint Support

Inflammation Support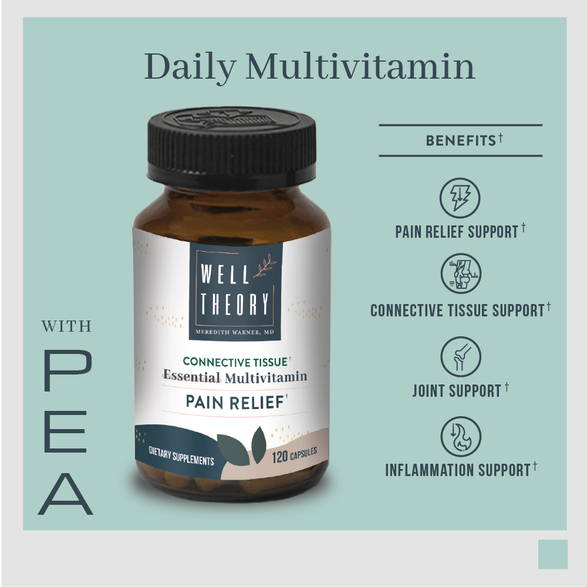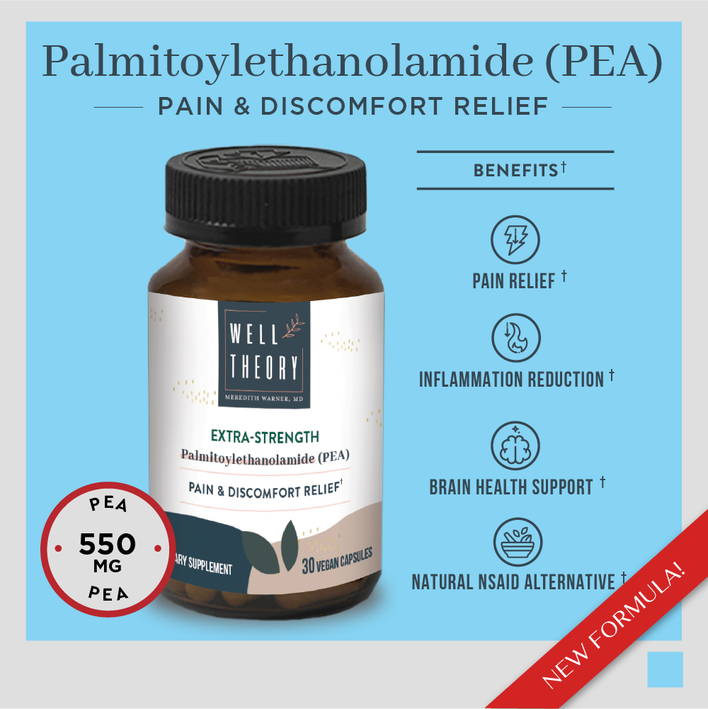 Daily Support For Common Aches & Pains

PEA (palmitoylethanolamide) is a compound naturally produced by your body in response to pain and inflammation. When taken as a supplement, PEA works with the body to calm discomfort, and support your body's nervous, immune, and muscular systems.
Muscle Recovery

Inhibits Pain + Discomfort

Natural NSAID Alternative

Helps Support Damaged Tissues