It may sound counterintuitive to stretch your feet when they are in pain, but this pain is often the result of weak or tight muscles.
By stretching your feet, you are strengthening and engaging your muscles. By engaging the muscles in your feet, you are helping them move into a position different from the one that causes the pain.
By stretching into different positions and by activating different muscles, the pain will usually dissipate.
---
WHAT KIND OF STRETCH SHOULD YOU DO FOR PLANTAR FASCIITIS?
---
One of the most common stretches is the rolling stretch.
This stretch engages the plantar fascia by rolling the foot over a ball, water bottle, or foam roller. By rolling your foot back and forth over the ball, you are pushing the plantar fascia into an arched position.
As a plus, this stretch also gives a bit of a massage.
---
HOW CAN A PAIR OF FLIP FLOPS DO THE SAME THING?
---
Dr. Meredith Warner designed The Healing Sole to perform the same stretch while passively wearing a pair of flip flops.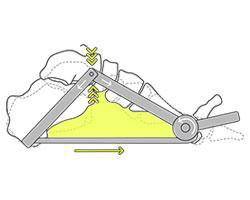 How do the flip flops make this happen?
The flip flop design features a gently raised arch support to engage the plantar fascia into an arched position for a slight, almost unnoticeable stretch.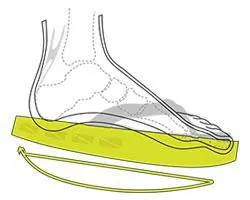 The flip flops also feature a rocker bottom sole that allows the foot to rock back and forth without even having to think about it!
The footbed is made of a high-density EVA foam that offers structural support that keeps the plantar fascia engaged.
---
WHICH STYLE SHOULD YOU GET?
---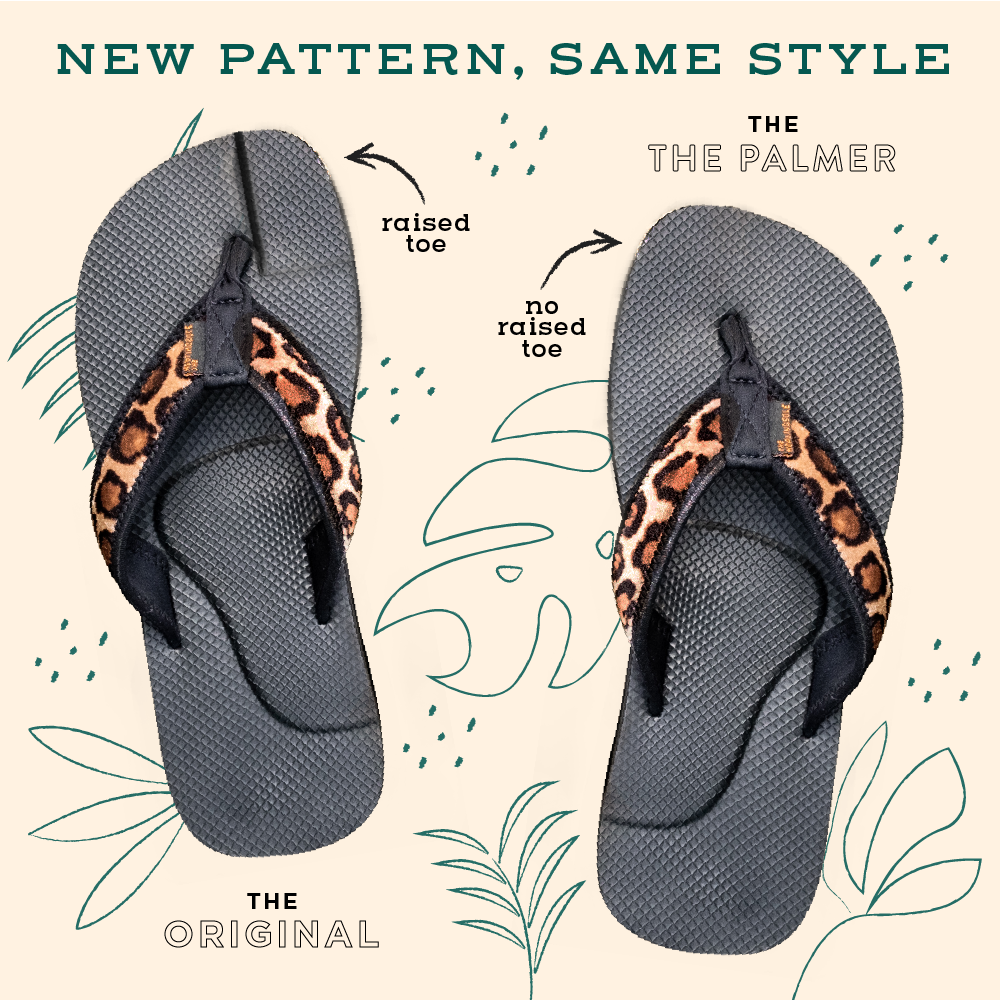 The Healing Sole has a few styles available including, the Original and the Palmer. All of our footwear is designed to stretch your feet to offer pain relief.
The Original style has an additional raised toe lift (sometimes called a Cluffy Wedge) that provides an extra stretch to the plantar fascia.
The Palmer style does not feature the raised toe lift to make our footwear more accessible to our customers with bunions, hammertoes, hallux rigidus, and other problems with the great toe.
However, you don't have to have one of those conditions to use the Palmer style. The style offers the same pain relief and the Original style - it is simply sleeker and has no changes in elevation at the toe position.
---
---
Our new color of our Palmer flip flop is finally here!
Did you know that a new color has been released in the Palmer style?
It's pink - Dusty Rose, to be precise! 
We've been getting a lot of color suggestions from you, and we listened.
This is a Limited Release and going fast! 
This new color in our beloved Palmer style is available to order TODAY, so make sure to grab your pair before they sell out.
Order your pair of pink Palmer flip flops today!