Dr. Meredith Warner discusses inflammation and how it impacts your health.
IT'S EASY TO GET STUCK IN OLD WAYS OF LIVING. IT'S TIME TO MAKE ROOM FOR THE NEW WAYS OF HEALING.
---
Natural pain relief caused by inflammation

Tart cherries are vitamin and antioxidant-rich. When taken orally, tart cherry supplements work within the body to deliver the necessary daily amount of antioxidants needed to keep the body happy and healthy.

Anthocyanin antioxidants balance uric acid levels within the body to promote joint health and recovery of connective tissues.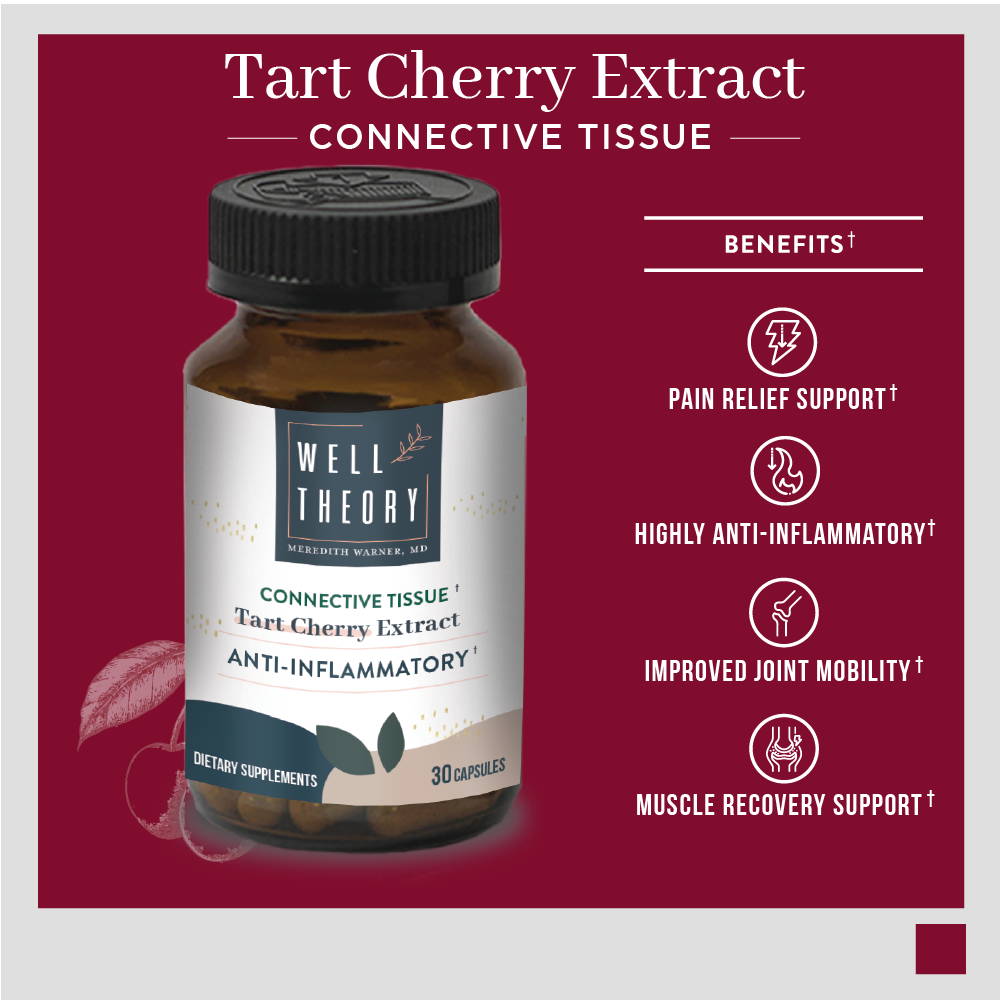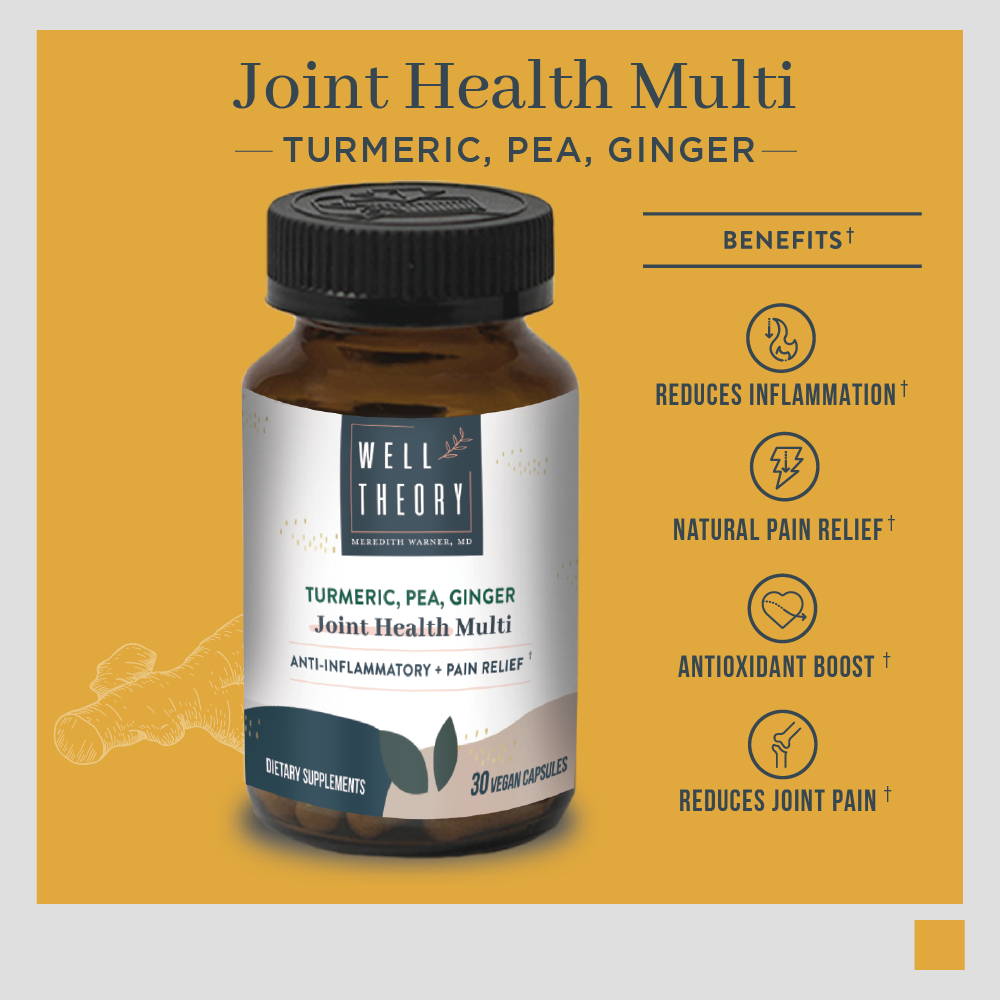 Turmeric, Ginger, & PEA for natural pain relief
This multi contains 95% curcuminoids. One of these curcuminoids, Curcumin, is the active ingredient in turmeric responsible for its benefits in helping to relieve joint pain, stiffness, and inflammation.
This formula blocks fog-inducing free radicals in the brain to keep you clear, calm, and ready for whatever situations life throws your way.