Suzanne had to give up her favorite activity, walking, because her plantar fasciitis was so severe it had her in tears.
She is now able to walk again after using The Healing Sole. She can even wear her cute shoes again!
IT'S EASY TO GET STUCK IN OLD WAYS OF LIVING. IT'S TIME TO MAKE ROOM FOR THE NEW WAYS OF HEALING.
---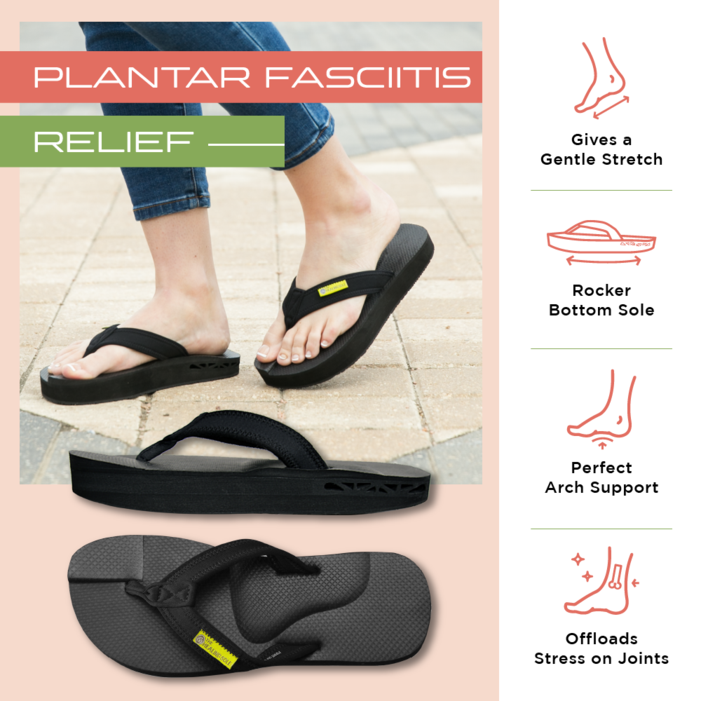 Treat Foot Pain Like Plantar Fasciitis At Home

Patented & Invented by Orthopedic Foot Surgeon, Dr. Meredith Warner, so you can self-treat & get back to living your best life.
Our firm sole helps to speed up the recovery of common foot pain like plantar fasciitis & promote foot health.
The Healing Sole makes walking work to your advantage by absorbing stress, offloading tension placed on the joints and gently stretching the muscles of your lower body.
Dr. Meredith Warner, Orthopedic Surgeon and Inventor of The Healing Sole, has created a soothing yet potent wellness rub made with a custom blend of essential oils, PEA, Lidocaine & Menthol. Strong enough to help relieve stubborn muscle pains, joint stiffness and help reduce inflammation without harsh chemicals.