Orthopedic surgeon, Dr. Meredith Warner, founder of Well Theory discusses brain inflammation and why you need to take care of it.
IT'S EASY TO GET STUCK IN OLD WAYS OF LIVING. IT'S TIME TO MAKE ROOM FOR THE NEW WAYS OF HEALING.
---
Nervous System Multivitamin

Complete Nervous System Support + Pain Relief + Optimized Cell Support + Cholesterol Support
Chronic Inflammation can wreak havoc on your cell membranes causing them to harden. This causes cells to become damaged which can contribute to premature aging. Life and health begins and is maintained at the cell level – so in order to get and feel well…. you have to fix the cells.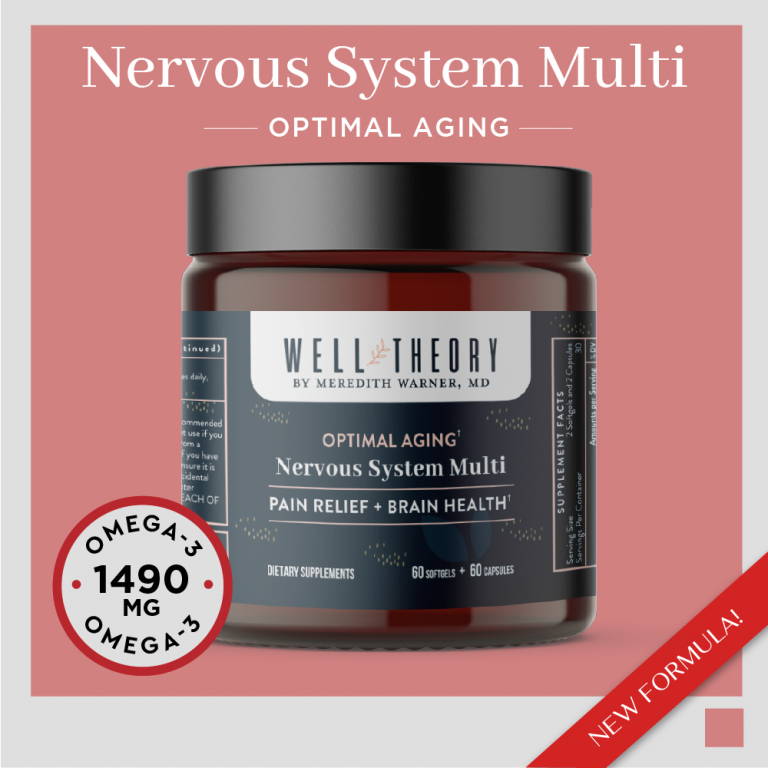 Omega-3 fatty acids are building blocks for cell membranes & needed to help you age optimally.
Once Omega-3s become a large enough part of the human cell membranes, it can lead the inflammatory pathway to a more healthy and anti-inflammatory product group.