Dr. Meredith Warner, founder of Well Theory, explains the profound impact chronic inflammation can have on your joints and connective tissue.
Well Theory features several supplements specially designed by Dr. Warner to lower inflammation and oxidative stress - contributing factors to noncommunicable diseases like cancer, arthritis, diabetes and more.
IT'S EASY TO GET STUCK IN OLD WAYS OF LIVING. IT'S TIME TO MAKE ROOM FOR THE NEW WAYS OF HEALING.
---
A Powerhouse Supplement For Muscle Recovery & Inflammation Support
Orthopedic Surgeon Dr. Meredith Warner, LOVES TART CHERRY! She developed these tart cherry supplements for those looking for natural pain relief without NSAIDs and recovery for overused muscles and joints.
Tart Cherries are packed with anthocyanins! Anthocyanins possess antioxidant properties and offer powerful support for promoting rapid muscle recovery.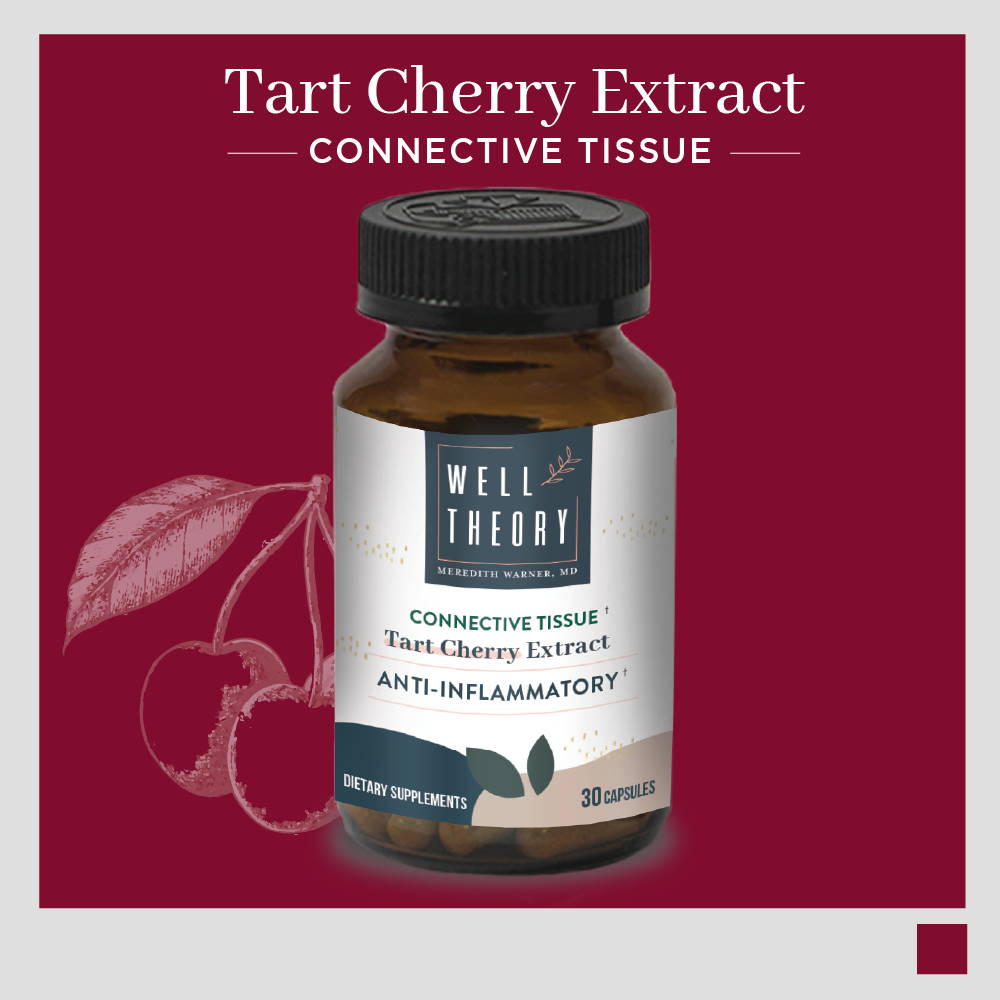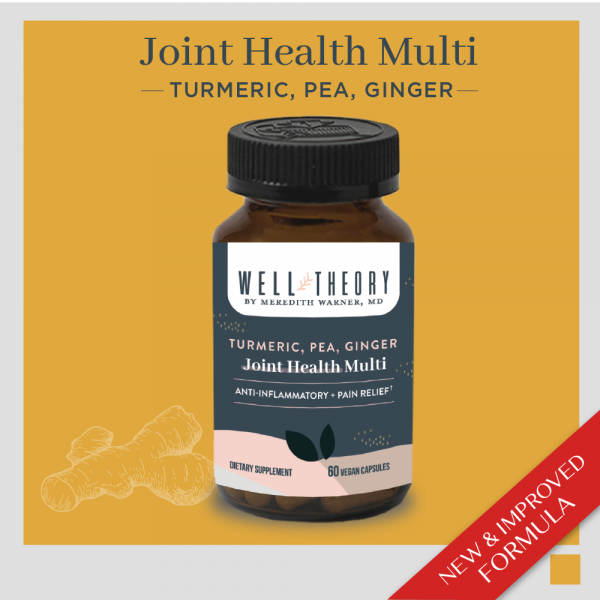 This daily Joint Health Multi is formulated by an orthopedic surgeon for natural pain relief, inflammation reduction, and antioxidant-rich support to keep you healthy and active. This unique formulation contains 300mg of anti-inflammatory and pain-relieving PEA. When combined with turmeric, ginger, and piperine, you get a daily dose of powerful, natural anti-inflammatories with no harmful side effects.