Omega-3's have a wide range of benefits. They're extremely anti-inflammatory, and essential for the health and function of cell membranes.
Each cell has a "wall" or cell membrane that allows proteins, ions, and more to move in and out of the cell. These membranes also house receptors that compounds like CBD act upon to deliver their benefits!
That's why keeping your cell membranes healthy and flexible is essential for your overall wellbeing and foundational health, and Omega-3's are an essential part of that process. Without a healthy cell membrane, the overall function of your body can deteriorate, leading to inflammation, oxidative stress, and more.
IT'S EASY TO GET STUCK IN OLD WAYS OF LIVING. IT'S TIME TO MAKE ROOM FOR THE NEW WAYS OF HEALING.
---
Omega-3 fatty acids are building blocks for cell membranes & needed to help you age optimally.
Once Omega-3s become a large enough part of the human cell membranes, it can lead the inflammatory pathway to a more healthy and anti-inflammatory product group.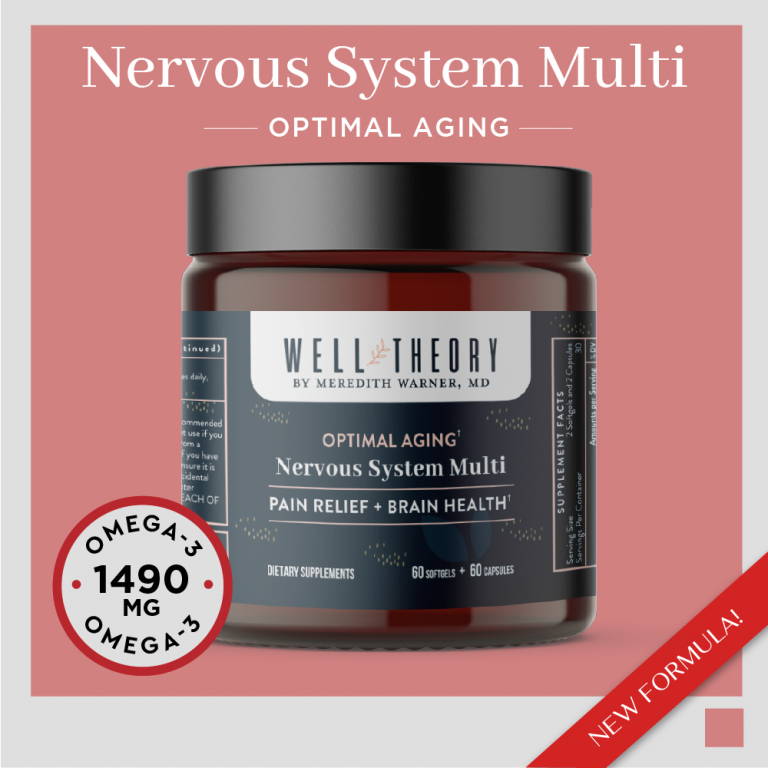 Chronic Inflammation can wreak havoc on your cell membranes causing them to harden. This causes cells to become damaged which can contribute to premature aging. Life and health begins and is maintained at the cell level - so in order to get and feel well.... you have to fix the cells.
Dr. Warner's most unique formulation helps nutrients reach the cells and remove toxins in the body. Provides an effective dose of Omega 3, Algae, Resveratrol, PEA, & more for total nervous system and cellular support.
Helps soothe frayed nerve endings and reduces neuropathic pain while supporting your cell's optimal aging.*