Your fascia kinetic chain starts at your feet and influences mobility throughout the rest of your body. In this video, Dr. Warner addresses its function and importance.
IT'S EASY TO GET STUCK IN OLD WAYS OF LIVING. IT'S TIME TO MAKE ROOM FOR THE NEW WAYS OF HEALING.
---
The Healing Sole - Emerson Sandal

Patented & Invented by Orthopedic Foot Surgeon, Dr. Meredith Warner, so you can self-treat & get back to living your best life. The Emerson is a two-strap PU leather sandal - making them a versatile choice for anyone looking for a little more flexibility and nothing between thier toes.
Our patented firm sole helps to speed up the recovery of common foot pain like plantar fasciitis & promote foot health.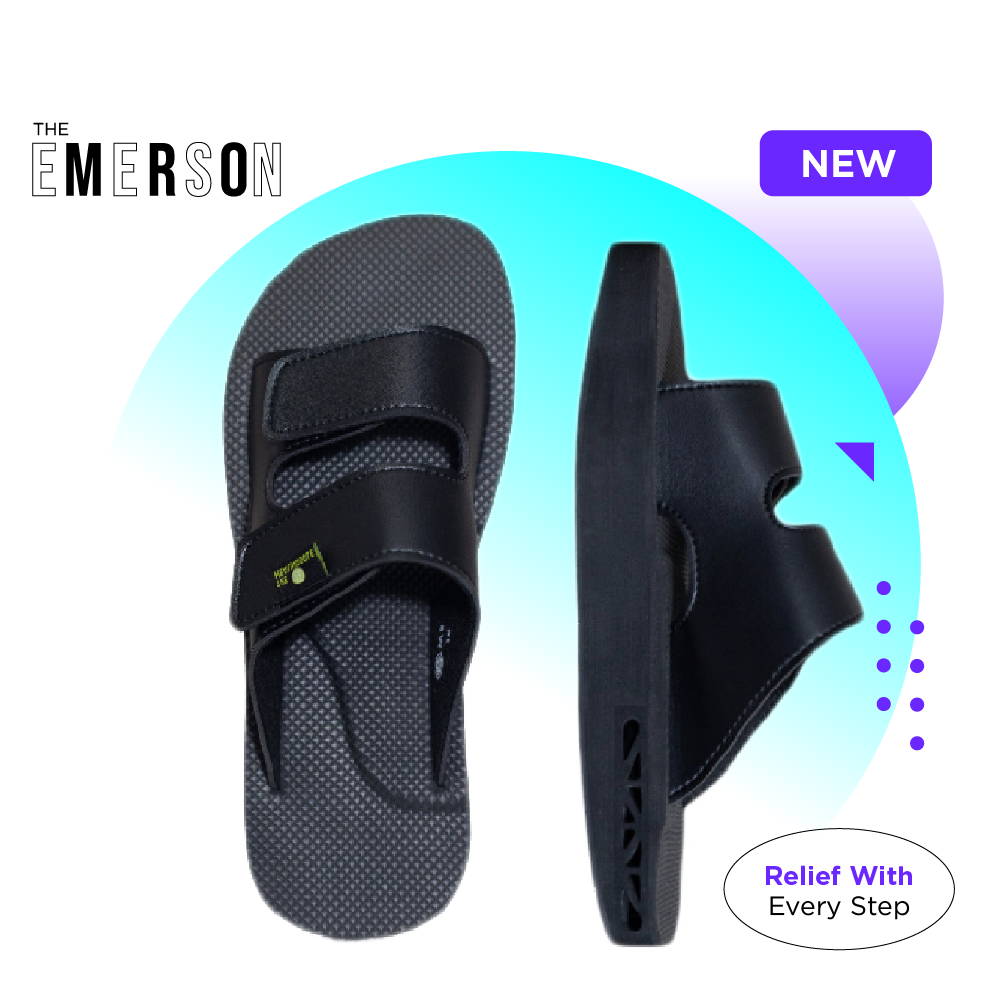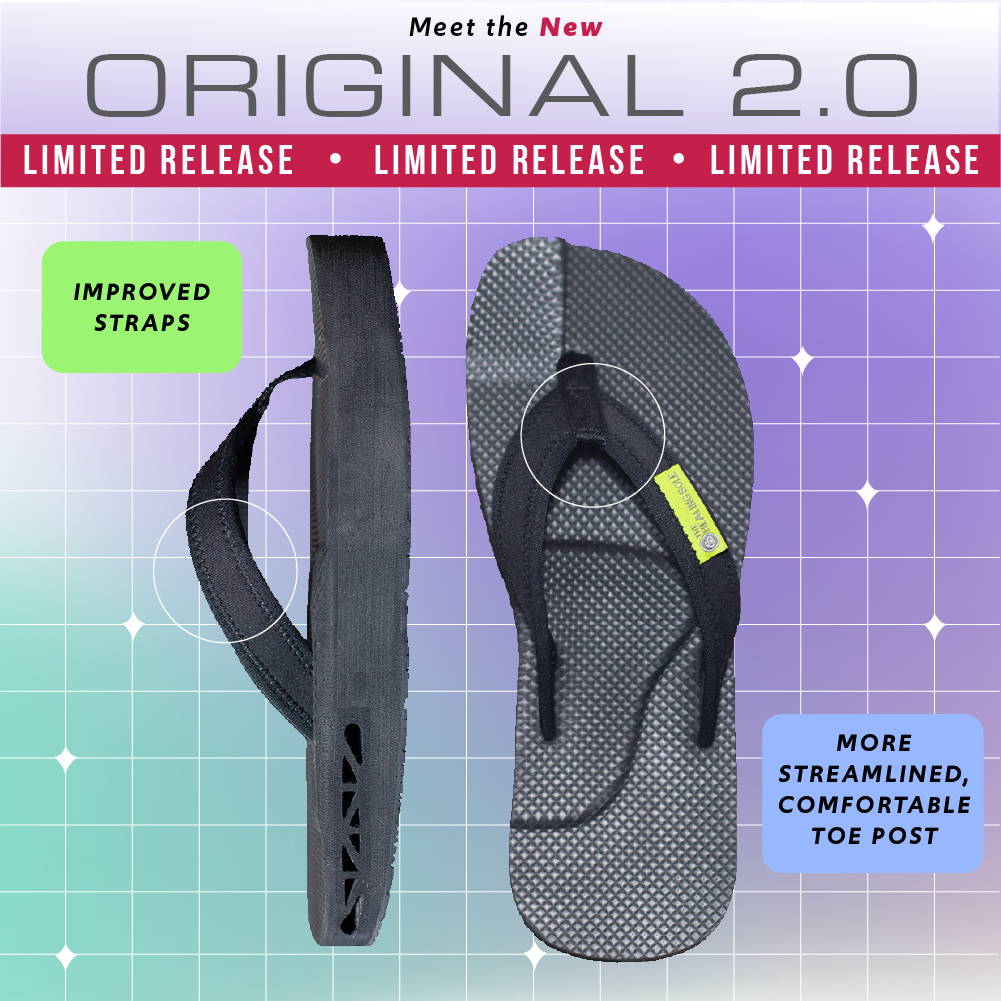 The Healing Sole - Original 2.0 Flip Flops

This redesign enhances the same pain-fighting technology you already know and love, for even more effective relief from your plantar fasciitis and other foot pain. Same expert design, now with targeted enhancements to maximize your recovery:
Re-imagined strap design

More streamlined, comfortable toe post