Join Dr. Meredith Warner, orthopedic surgeon and founder of Well Theory, as she discusses what your metabolism is!
IT'S EASY TO GET STUCK IN OLD WAYS OF LIVING. IT'S TIME TO MAKE ROOM FOR THE NEW WAYS OF HEALING.
Super Antioxidant +Free Radicals + Metabolism
Pterostilbene is a highly antioxidant polyphenol that helps the body fight off oxidative stress caused by an imbalance of free radicals in the body. An overabundance of free radicals can lead to chronic inflammation, cell death, DNA mutations, and more that affect the body in a variety of areas.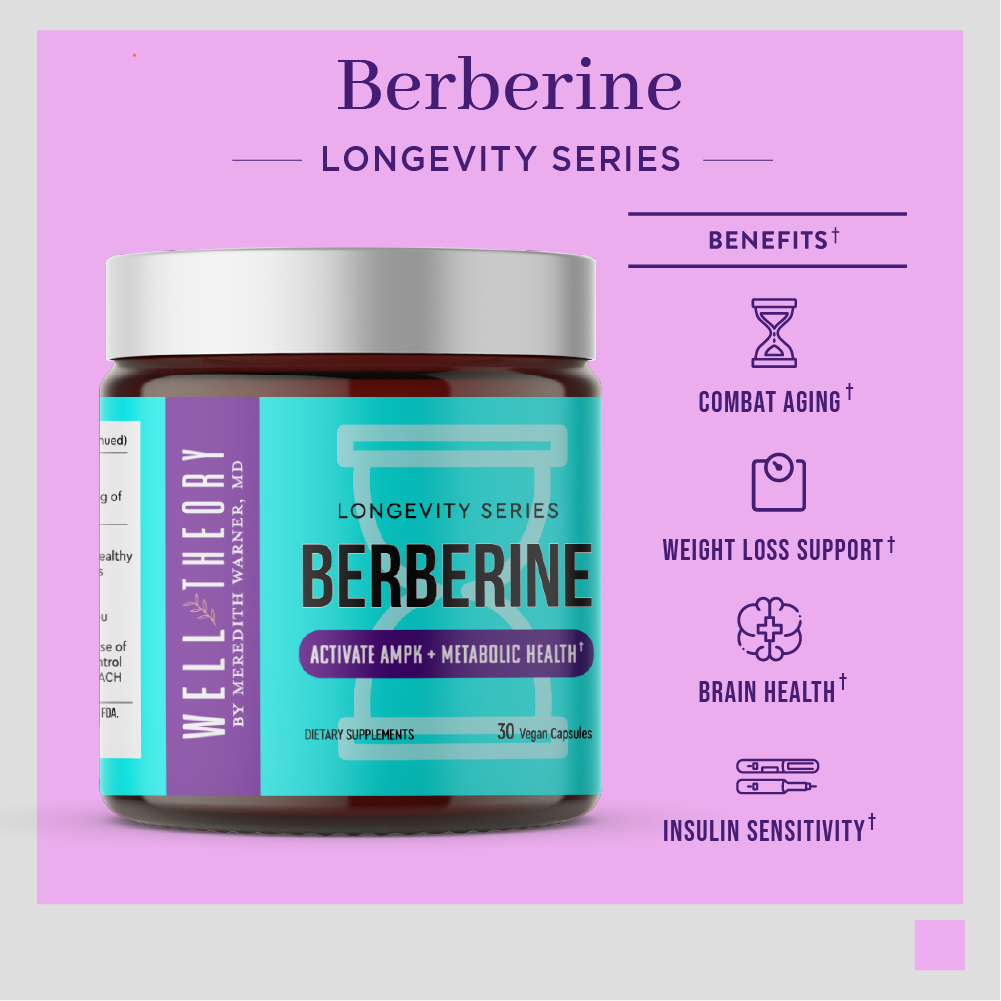 General Health + Blood Sugar + Fight Belly Fat
Metabolic health is defined by 5 markers: blood sugar, triglycerides, high-density lipoprotein (HDL) cholesterol, blood pressure, and waist circumference. Berberine HCl effects all 5 markers!
Berberine HCl increases AMPK activation which in turn increases insulin sensitivity, lowers blood glucose levels, and lowers triglyceride production. Increased AMPK activation and the effects it has on the body have been scientifically linked to unlocking the biological gates to a longer lifespan.