Vitamin P? What's that? Never heard of it?
Well, don't be surprised!
Vitamin P refers to a group of plant compounds more commonly referred to as flavonoids, which are not actually vitamins.
These compounds are found in many fruits, vegetables, and spices.
---
WHAT DOES VITAMIN P DO, & WHY SHOULD IT BE A PART OF YOUR DIET?
---
Flavonoids (Vitamin P) have antioxidant properties that protect you from free radical cell damage that can lead to oxidative stress.
Inflammatory responses triggered by allergens, germs, and other irritants can be reduced by flavonoids.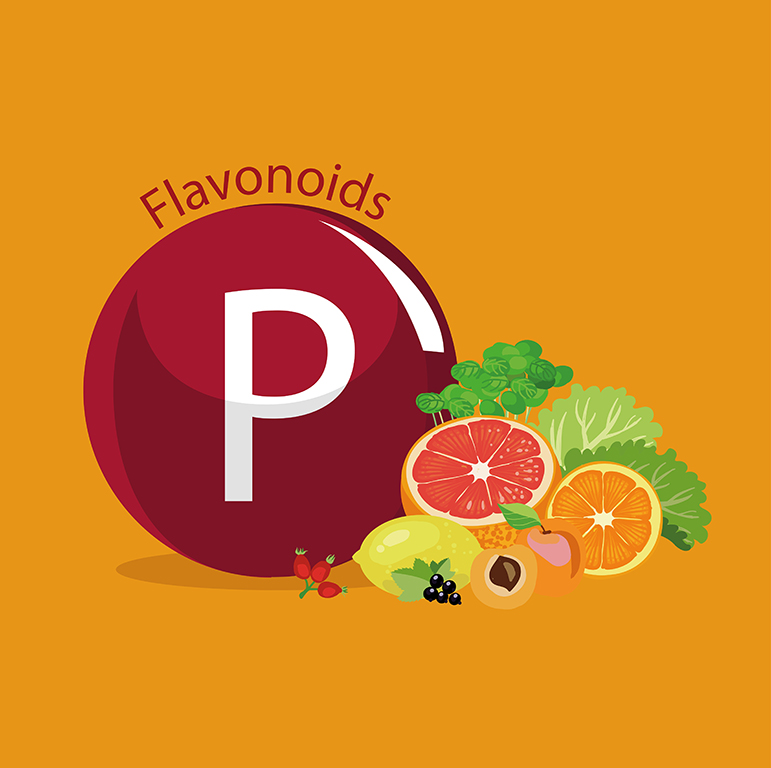 Flavonoids are believed to:
reduce the risk of

cardiovascular and neurodegenerative diseases

improve vascular function in type-2 diabetes

and improve bone health.
Research even points at the possibility of preventing the development of colon and liver cancers.
Flavonoids are a bedrock of total health and optimal wellness.
These are what are missing from most of our diets.
---
TYPES OF FLAVONOIDS & WHERE YOU CAN FIND THEM
---
Flavonoids are found in a lot of foods. There are many types of flavonoids.
Here are a few examples of foods you might already be eating or drinking!
Flavonols – kale, leeks, and broccoli
Flavones – parsley, celery, and chamomile
Flavanols/Flavan-3-ols – cocoa, tea, and red wine
Flavanones – most citrus fruits like oranges and lemons
Isoflavones – soybeans and soy products
Pelargonidin glycosides - anthocyanins found in cranberries, strawberries, and blueberries
Cyanidin - an anthocyanin in tart cherries
Melatonin - another antioxidant (an indole) found in tart cherries
---
HAVE YOU CHECKED OUT WELL THEORY'S TART CHERRY EXTRACT SUPPLEMENT?
---
Our Tart Cherry Extract Supplement contains tart cherry extract that is packed full of flavonoids.
These can relieve inflammation, ward off oxidative stress, and even improve sleeping patterns – since it is a natural source of melatonin!
Order your first bottle today!