Digging through the endless options for foot pain relief is exhausting, expensive, and disheartening, especially if you don't find the success you were hoping for. At The Healing Sole, we offer high-quality products that help you find relief in action but merely walk in our affordable footwear.
What makes us stand out from the rest, and how does our product work? We're here to answer those questions for you.
---
---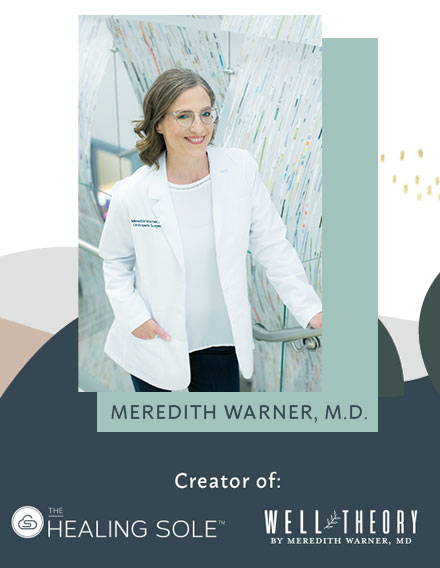 Our products' effectiveness is built into their very design, which was made by an orthopedic surgeon. Dr. Meredith Warner, United States Air Force veteran and University of Delaware graduate, began her private practice in Baton Rouge, Louisiana, in 2013.
At Warner Orthopedics & Wellness, Dr. Warner sees patients regularly for various musculoskeletal and wellness issues, with one of the most common complaints being foot pain. She strives to help her patients and clients find the fastest and most efficient relief without surgical means, if possible.
After seeing the patient after a patient struggled with pain, Dr. Warner invented The Healing Sole by utilizing her knowledge of the body's fascial interconnections and pairing features that work for foot pain in clinical practice biomechanics of the feet. This footwear offers optimal relief without harrowing medical expenses or doctor visits.
At The Healing Sole, we offer two styles of flip flops (with more on the way!) that cater to several different conditions – plantar fasciitis, Morton's neuroma, heel spurs, Achilles tendinitis, and more.
Some of the features are a gently raised arch support, a metatarsal bar, and a rocker bottom sole, move with the foot, support the sole, and protect the foot from impact while stretching out pain and tension.
This synergistic combination offers relief that, for most, lasts long after taking off the flip flop.
We even introduced our new universally-accessible Palmer flip flops for our customers that need a neutral toe for less irritation at the forefoot.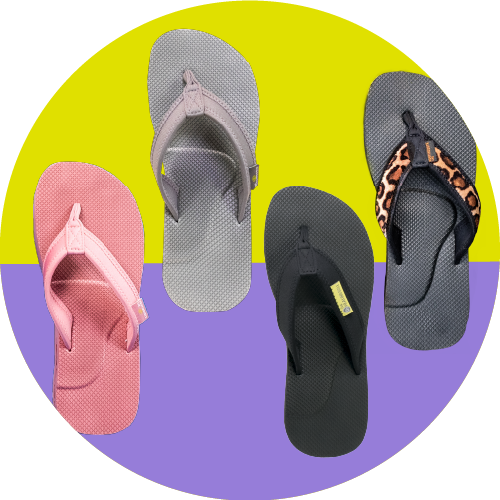 ---
A LIBRARY OF SUCCESS STORIES
---
As a company, we stand behind the power of our footwear and the ability The Healing Sole has to unlock much-needed relief for those who feel like they have lost hope – but we never want you to just take our word for it. We know that everyone is different, and not everyone will find success with our footwear, but the success stories we hear daily speak volumes about the wonders of The Healing Sole.
---
---
If you are ready to take a step in the right direction – literally – then order a pair of our surgeon-designed footwear today. We offer a 30-day satisfaction guarantee so that you can give our product a proper try, risk-free.
Please note that our footwear has a break-in period! Over 7-14 days, we recommend that you start slow. Wear our footwear for up to two hours when you first wake up and start your day, then switch into another pair of support shoes to go about your day. When you get home, put them on again for another few hours before bed.
This is crucial to the success of our recovery device.
The purpose of a slow start is to give The Healing Sole time to adjust. As with most shoes, it is essential not to dive in headfirst. Over these 7-14 days, the sole of our shoe gently molds to your foot shape to keep up with your specific gait pattern.
With time, this flip flop will adjust to and, in essence, become one with your foot. Your foot and legs will adapt to the Healing Sole as well.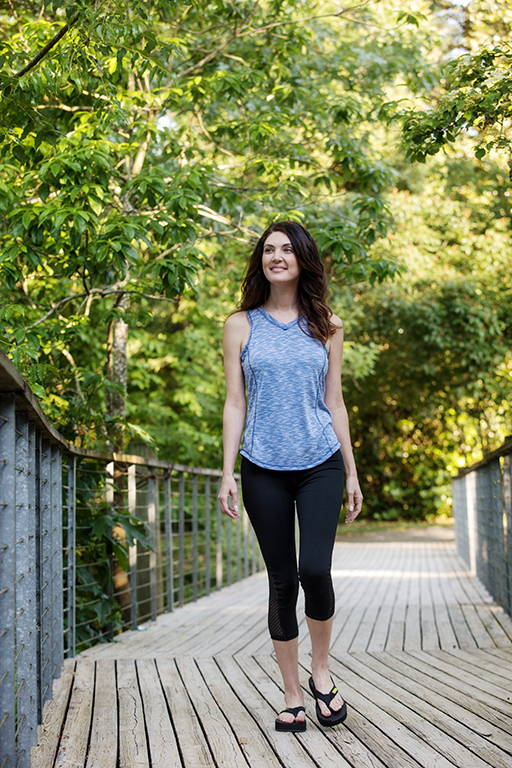 As you feel progress through this necessary adjustment period, gradually increase your wear time by adding an extra hour or two. If you begin to feel sensitivity again, switch into your other pair of trusty, supportive shoes.
By the end of 14 days, you should be able to wear your footwear all day! However, Dr. Warner advocates wearing different shoes throughout the day to use other muscles. This is healthier than wearing one shoe every day.
For more information about the break-in period, watch our informational videos from Dr. Meredith Warner to answer any questions you have.
---
BUNDLE & SAVE ON PAIN RELIEF
---
Dr. Meredith Warner also founded The Well Theory to offer even more options for pain relief related to plantar fasciitis. The Foot Pain Relief Cream contains a soothing and potent formula of PEA, Lidocaine, and Menthol to help relieve stubborn muscle pain and reduce inflammation without harsh chemicals.
When paired with our Palmer flip flops, you can fid relief from your foot pain, no matter your condition.