Many of our products include PEA (palmitoylethanolamide) for its pain-relieving and anti-inflammatory benefits.
PEA is naturally produced within the body at the site of pain and injury to reduce inflammation and support your body's natural healing processes. When taken as a supplement, PEA provides powerful relief without harmful side effects. This is a great, natural alternative for NSAIDs!
IT'S EASY TO GET STUCK IN OLD WAYS OF LIVING. IT'S TIME TO MAKE ROOM FOR THE NEW WAYS OF HEALING.
---
Supportive Topical Therapy To Reduce Pain & Improve Range Of Motion
Dr. Warner's new pain relief body cream helps relax and recover myofascial tissues, improve the range of motion of ligaments and muscles and cool away pain with the deep, penetrating power of PEA, anti-inflammatory Essential Oils and Menthol.
Experience the powerful combination of PEA (Palmitoylethanolamide), Menthol, Turmeric, and our proprietary surgeon-curated blend of Essential Oils.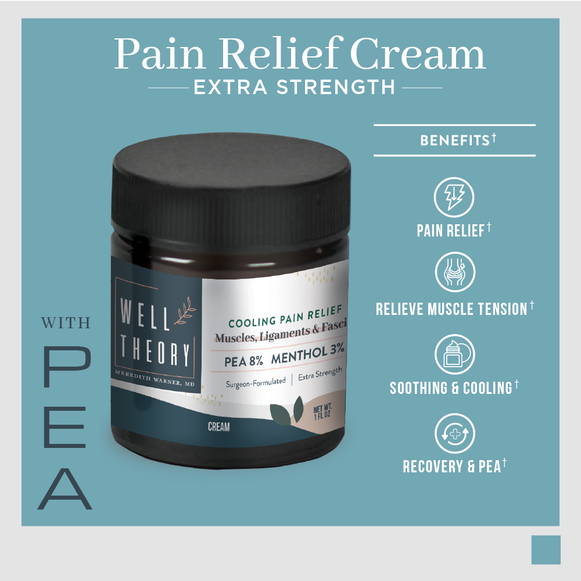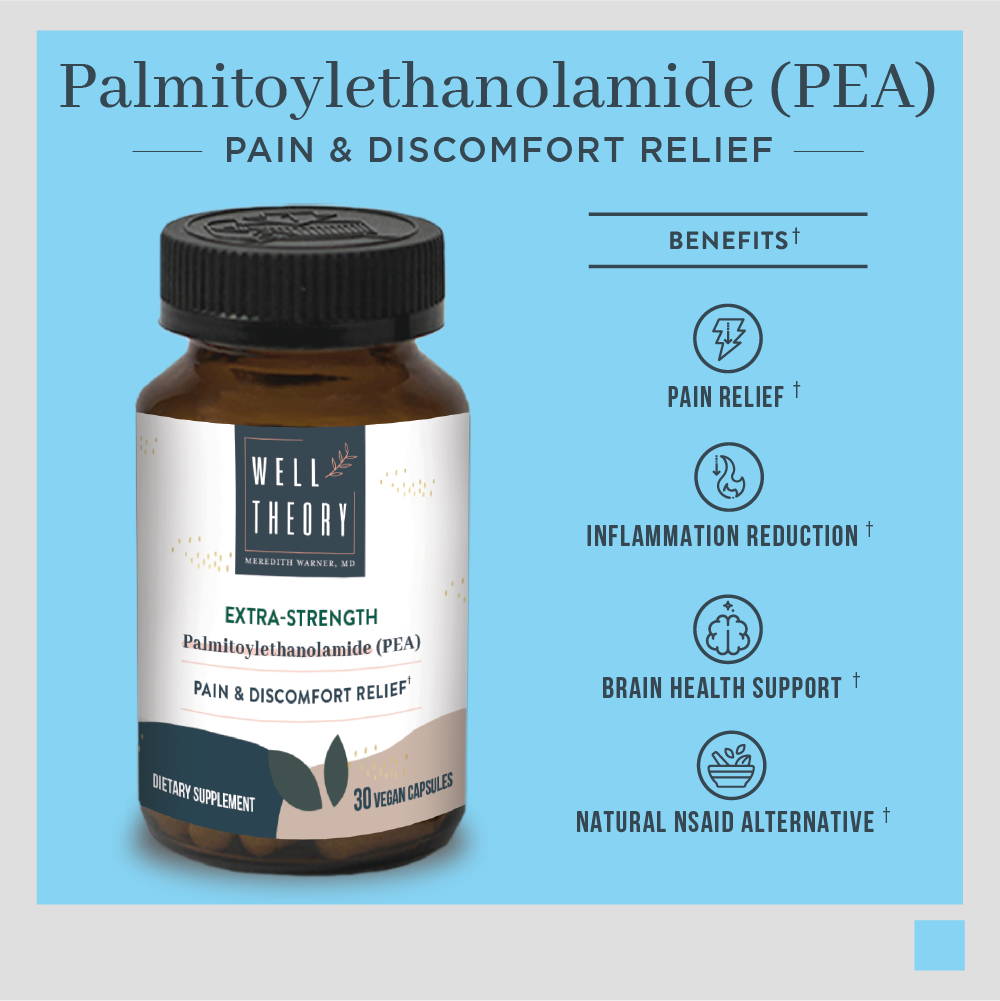 Daily Support For Common Aches & Pains

PEA (palmitoylethanolamide) is a compound naturally produced by your body in response to pain and inflammation. When taken as a supplement, PEA works with the body to calm discomfort, and support your body's nervous, immune, and muscular systems.
Muscle Recovery

Inhibits Pain + Discomfort

Natural NSAID Alternative

Helps Support Damaged Tissues