Dr. Meredith Warner is an Orthopedic Surgeon & treats those in pain daily. She loves to recommend Tart Cherry Extract for those looking to reduce inflammation and pain naturally - a great way to avoid clinical drugs or NSAIDs.
⭐ Help lower inflammation
⭐ Help recover muscles
⭐ Help improve range of motion
⭐ Support oxidative stress
Dr. Meredith Warner is a firm believer in using natural ingredients as a first option for treating pain & inflammation.
IT'S EASY TO GET STUCK IN OLD WAYS OF LIVING. IT'S TIME TO MAKE ROOM FOR THE NEW WAYS OF HEALING.
---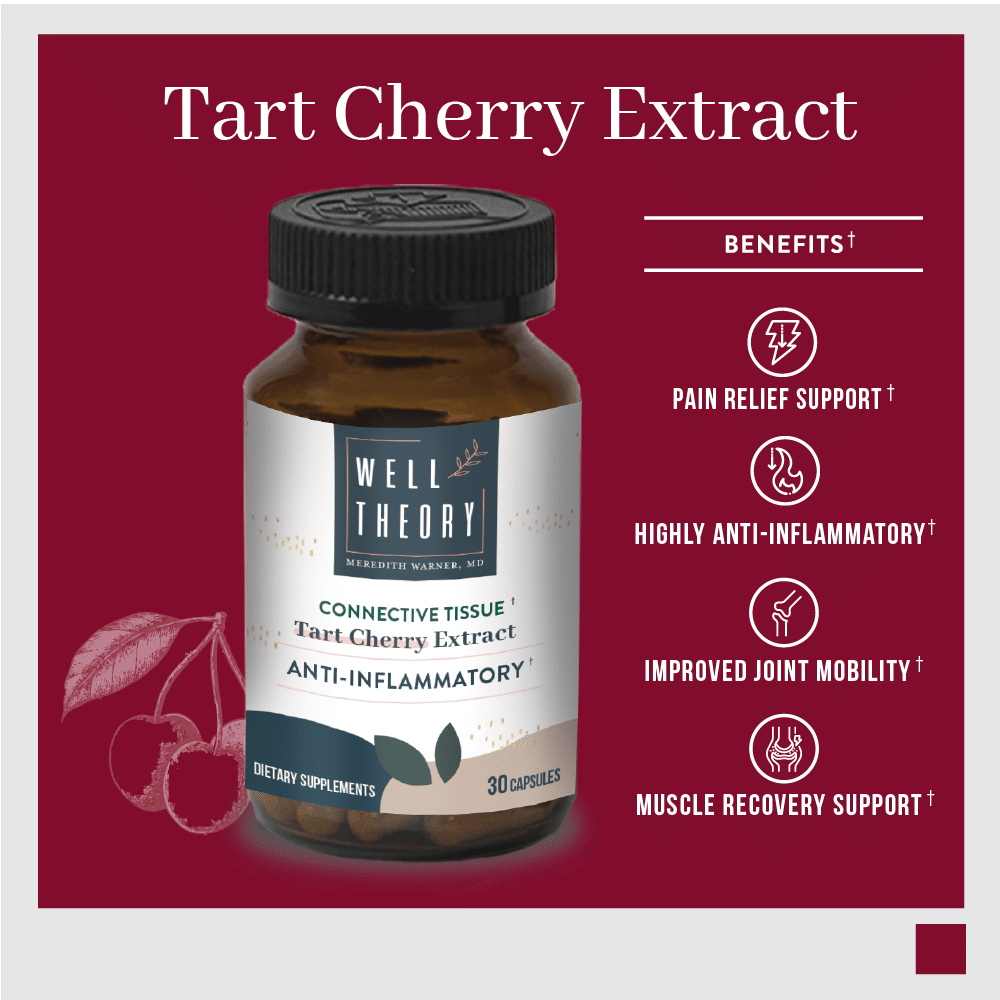 A Powerhouse Supplement For Muscle Recovery & Inflammation Support

Orthopedic Surgeon Dr. Meredith Warner, LOVES TART CHERRY! She developed these tart cherry supplements for those looking for natural pain relief without NSAIDs and recovery for overused muscles and joints.
Daily Recovery For Joints, Muscles & Inflammation.
Get Better Sleep, Support Healthy Inflammation, and Better Recovery, Naturally!

Dr. Warner is proud to offer these delicious Tart Cherry Extract Gummies with Gaba, Melatonin, and Chamomile – formulated to help you improve sleep patterns, joint mobility, muscle recovery, and get your inflammation under control.