Hi, I'm Dr. Meredith Warner, the inventor of The Healing Sole.
Finding a good method to treat heel pain is tough.

Pain of any kind can be completely debilitating and make it hard for you to function throughout the day.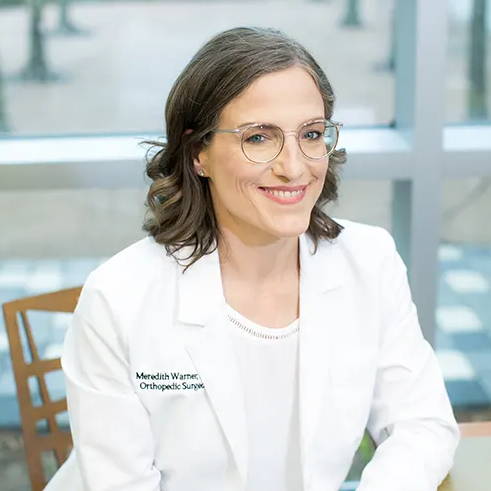 The pain can occur in any area of the foot including the heel, sole ankle, or arch.
No matter where it's located, it opens the door for huge problems when you're simply trying to manage your way through the pain.
Finding a remedy to treat foot pain can be difficult, frustrating, time consuming, and expensive. I'm helping you simplify the process.
Below, I've compiled a list of easy ways to treat foot pain so that you can take control of your life again.
---
---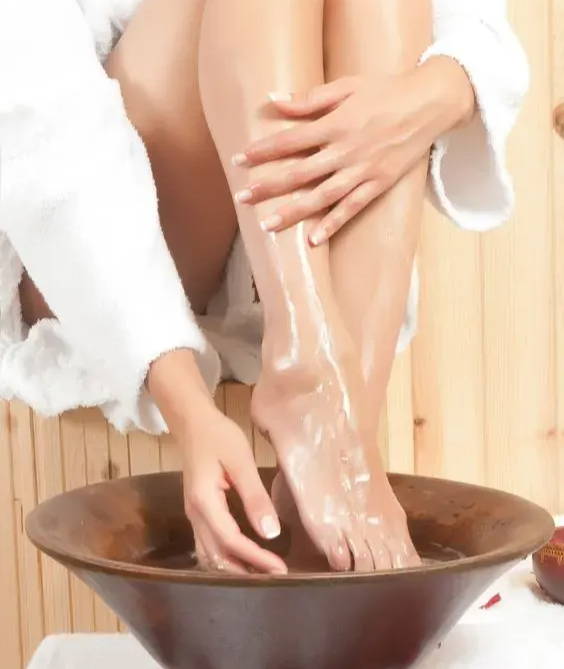 For years, Epsom salt has been used to treat swelling, inflammation and pain.
The primary ingredient in Epsom salt is magnesium. When you combine the salt with heat, pain relief and relaxation can be felt almost instantly.
Put two to three tablespoons into a container of warm water. Put your feet in the mixture and allow them to soak for 10 to 15 minutes.
Just make sure to moisturize your feet after you're done because the salt can make them dry.
---
---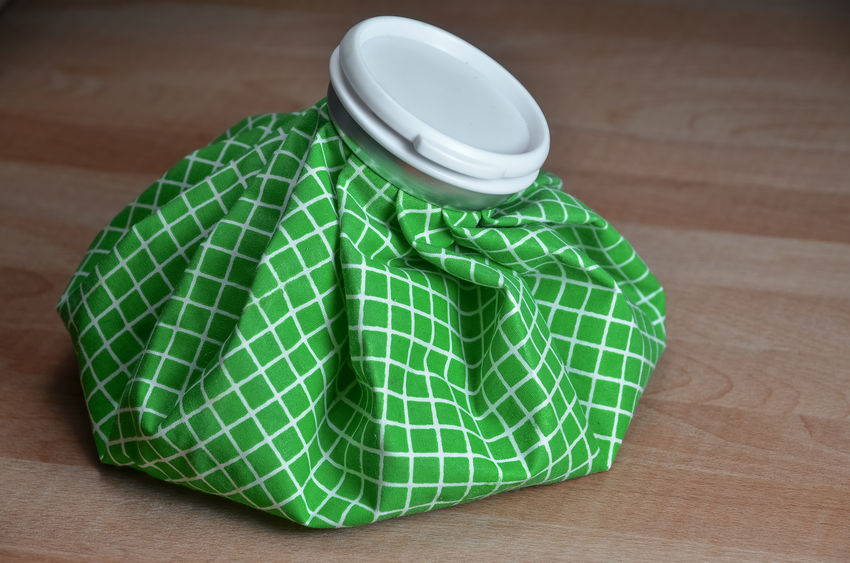 Ice can be beneficial in treating pain and swelling!
Put some ice into a small plastic bag and massage it across the pain site. The ice will numb the nerve endings in the area. Swelling will also be reduced and less noticeable.
Don't use the ice pack for more than 10 minutes or you'll be at risk of damaging the skin and nerves.
---
---
---
---
Both hot and cold water have healing benefits. Hot treatment increases blood flow while cold-water treatments will reduce inflammation.
Employing both of these methods will make living with your pain much easier:
Start by filling one container with cold water and another with warm water

Dip your feet into hot water for 3 minutes

Next, dip your feet into the cold water for one minute

Repeat this process two to three times
---
---
This magical oil is useful for boosting circulation and increasing mobility.
Massage your feet with the oil to stimulate circulation and relaxation.
You can perform these massages multiple times throughout the day.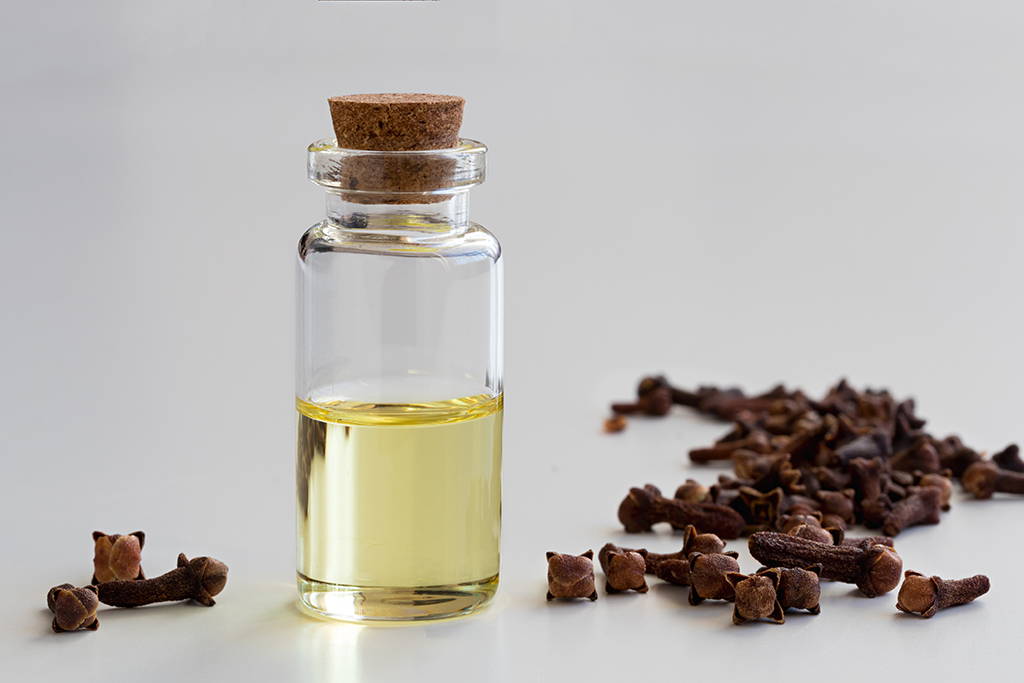 Make sure to allows follow the recommend dilution instructions with essential oils, especially if you already have sensitive skin.
For a fantastic clove oil massage, take three drops of clove oil and mix it with one teaspoon of coconut oil. Then, massage your feet this mixture into your feet and enjoy the relief and relaxation.

---
Bonus Tip # 1: Daily Stretching Exercises

---
Moving around may feel like the absolute worst thing to do if you have foot pain like Plantar Fasciitis. However, it's important to do what you can and try to stretch out your feet, calves and hips.
Dr. Meredith Warner - orthopedic surgeon and creator of The Healing Sole - recommends at least 15 minutes a day deep breathing and stretching. Don't forget to walk or jog as well!
Remember - staying sedentary is the worst thing you can do.
Stretching your feet is simple, can be just anywhere, and doesn't require special equipment other than items you most likely already have around your home.
Give these five stretches a try to help alleviate pain and tension in the feet:
---
Bonus Tip # 2: Try The Healing Sole + Well Theory By Dr. Meredith Warner

---
The wide metatarsal bar works in conjunction with the firm rocker bottom sole to allow the body time to heal while engaging the foot in a completely different way.
Dr. Warner designed The Healing Sole to be worn an hour or two a day and still get results.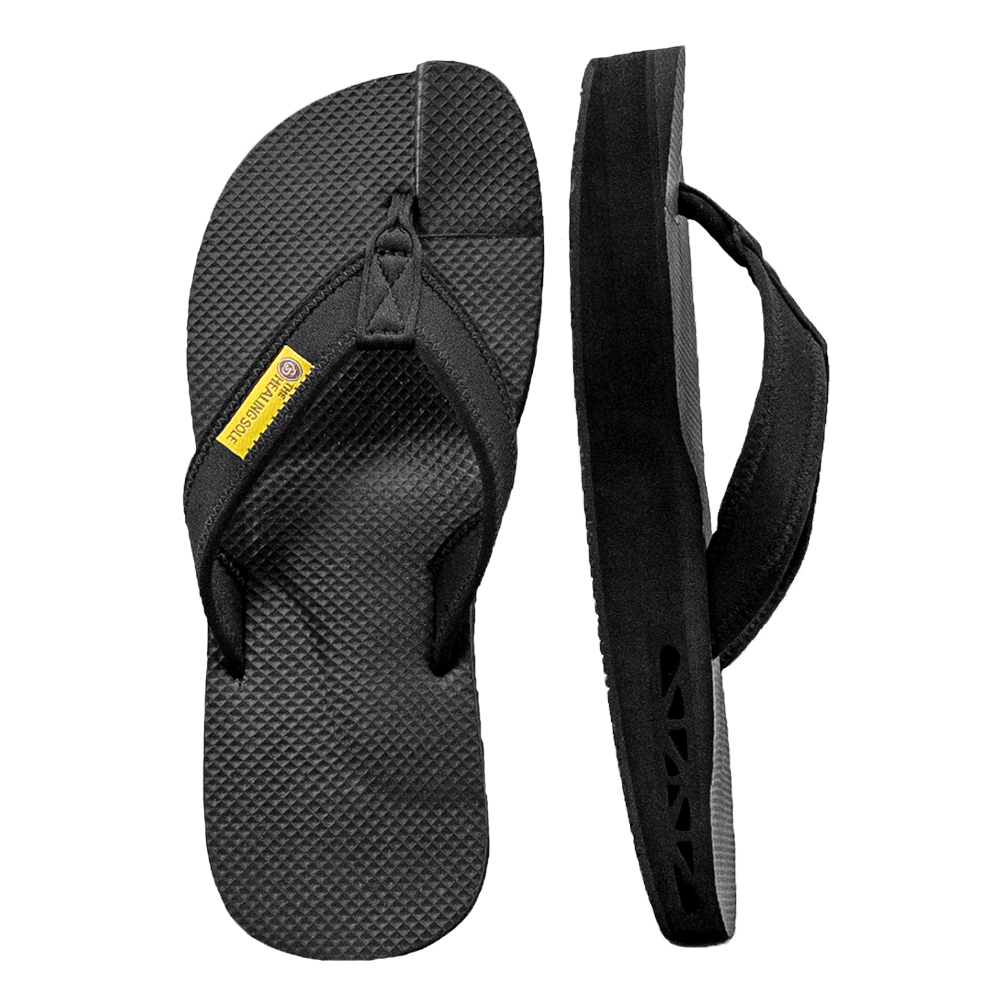 The features of The Healing Sole – including a metatarsal bar, rocker bottom sole, raised arch support, and compressible inner heel – allow the muscles of the feet to engage, strengthen, and stretch during everyday motion.
The result? Pain relief and lasting results. As they say - a foot in motion stays in motion.
Our extra strength cream formula contains 8% PEA, a natural pain reliever and anti-inflammatory that reduces fascia, muscle, and ligament pain.
PEA is naturally-occurring in the human body. It acts as an internal pain regulator without any side effects. Check out our blog The Basics of PEA to learn more about PEA!
Our formula also contains 3% Menthol, which offers an immediate cooling sensation to reduce inflammation and relieve muscle tension.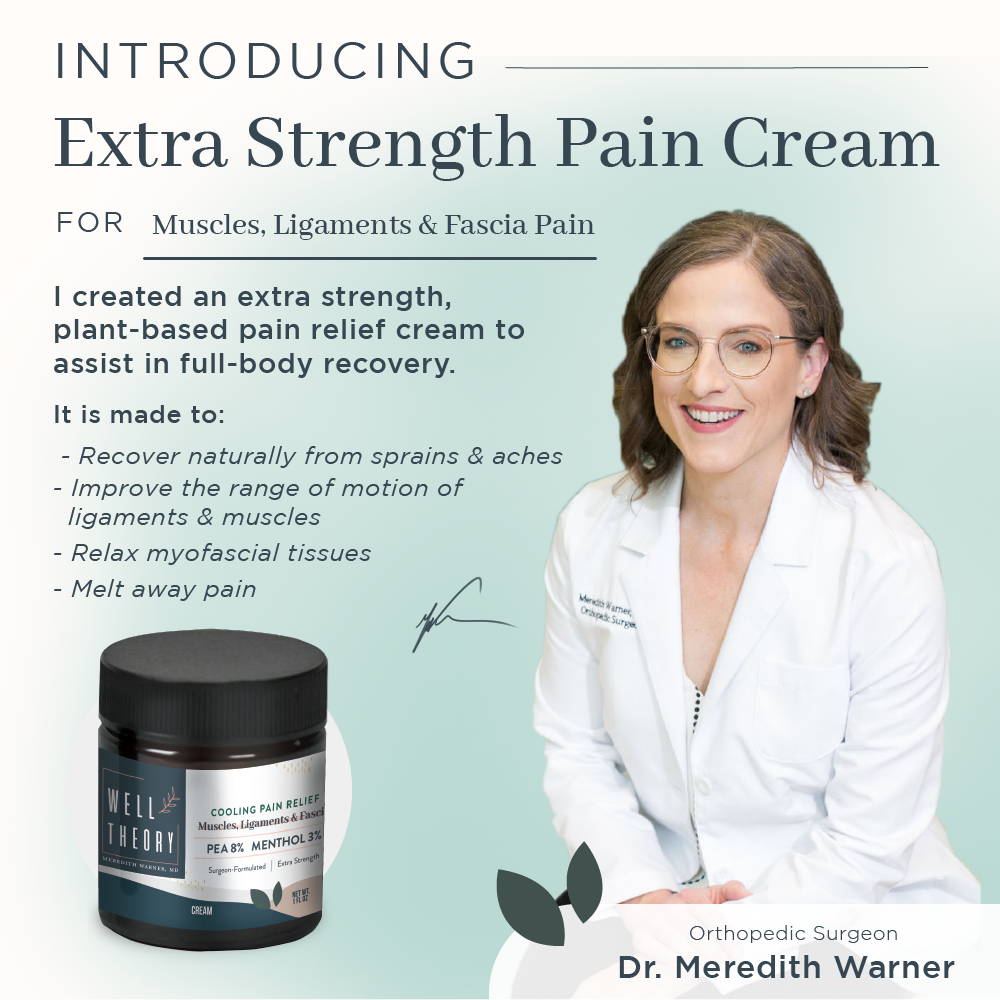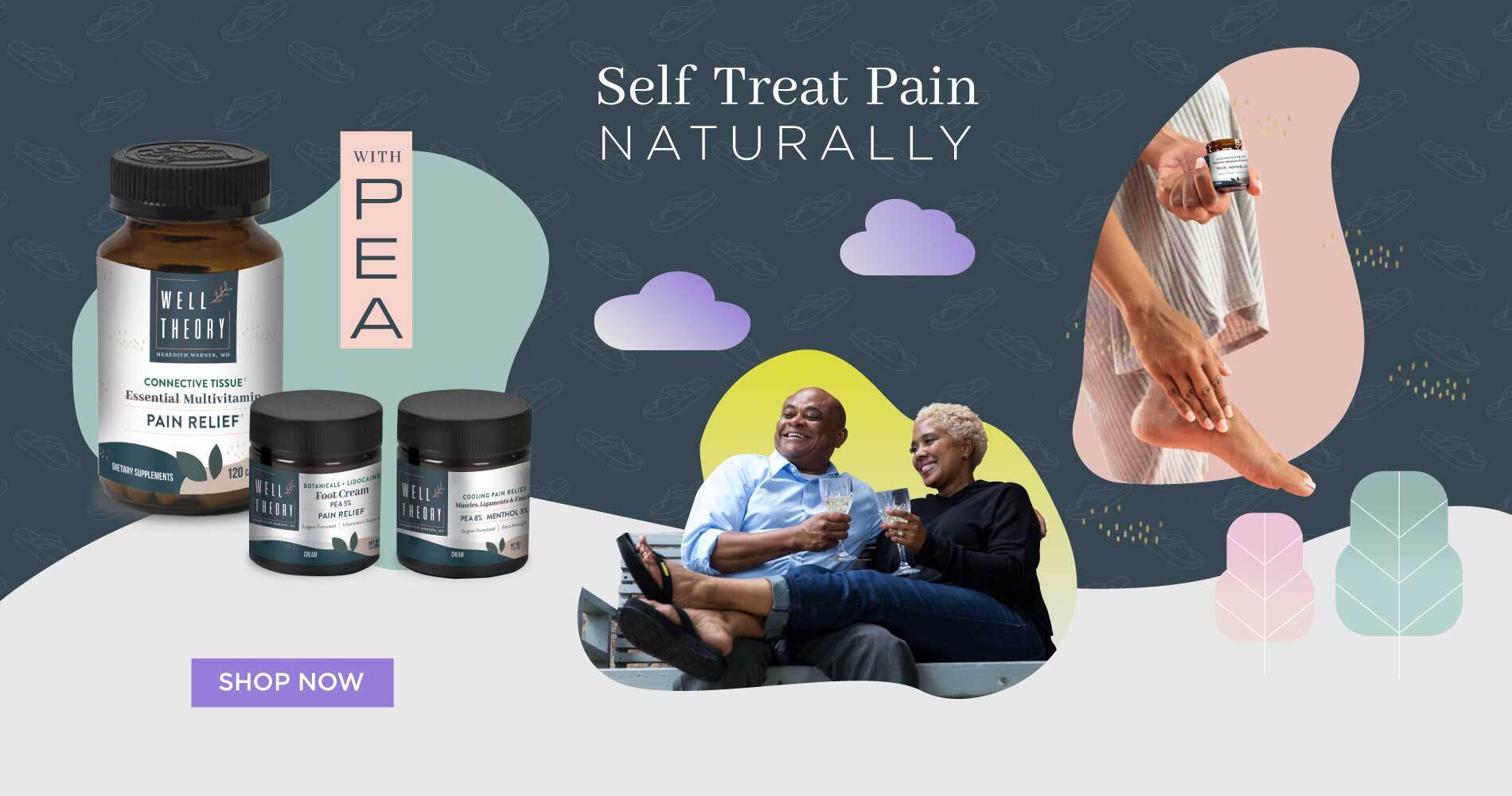 ---
---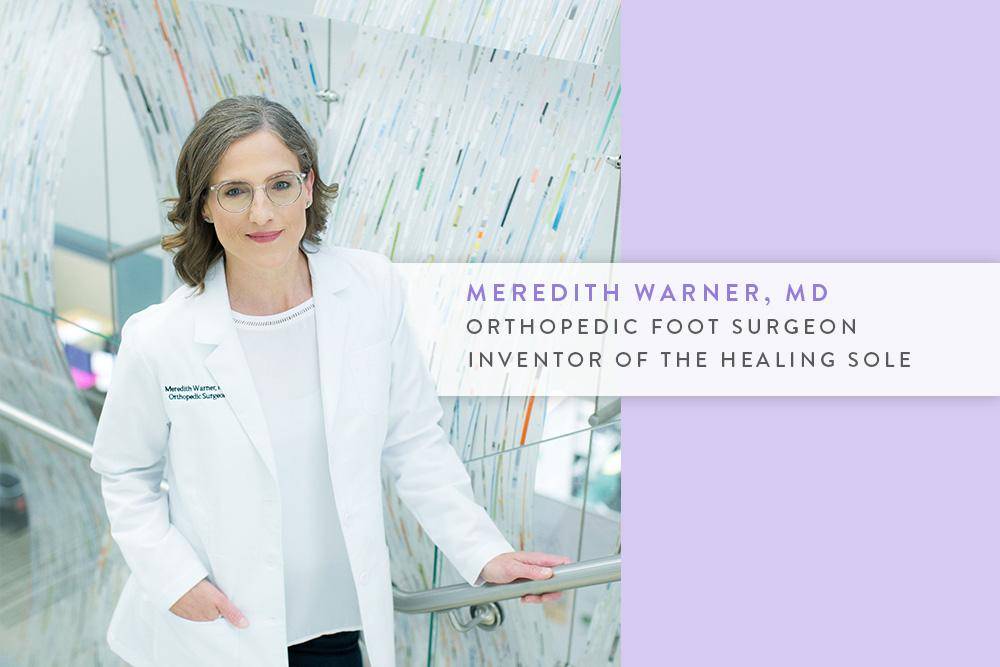 Dr. Meredith Warner is the creator of The Healing Sole and Well Theory. She is a board-certified and fellowship-trained Orthopedic Surgeon and Air Force Veteran.
Dr. Warner has treated countless patients for heel pain and plantar fasciitis pain in her private practice, Warner Orthopedics and Wellness. She developed The Healing Sole so that wearers can harness the body's natural healing power and have an option for everyday relief, without the need for surgery or expensive medical intervention.