The Healing Sole has been providing plantar fasciitis relief to customers since 2015.
We have many customers that come back to us to buy a second, third, fourth, and even a fifth pair!
So, what is there about The Healing Sole that people love so much? Let's dive into that today!
---
OUR FOOTWEAR IS SURGEON-DESIGNED
---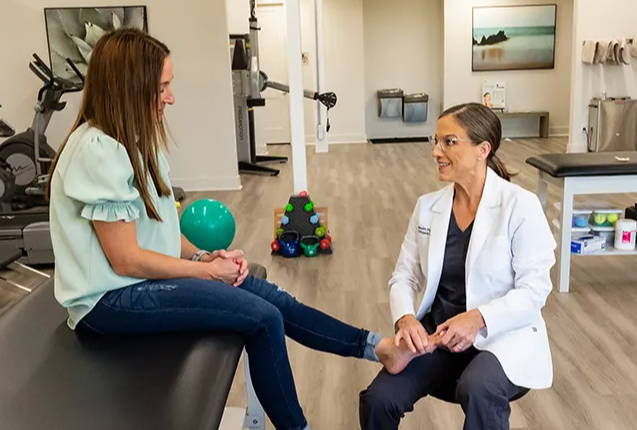 Dr. Meredith Warner treats countless patients for orthopedic & musculoskeletal pain at Warner Orthopedics & Wellness.
The Healing Sole was designed by Dr. Meredith Warner, an Orthopedic Surgeon and wellness expert.
She sees many patients with plantar fasciitis and other foot pain daily at her clinic Warner Orthopedics & Wellness located in Baton Rouge, Louisiana.
Dr. Warner incorporated several treatment methods into The Healing Sole's patented footbed design. You won't find all these features together in another shoe.
The Healing Sole's design features a raised arch support, rocker-bottom sole, raised big toe lift (Cluffy Wedge), and a combination compressible and non-compressible heel!
In addition, our arch support acts as a metatarsal bar for pain relief of the forefoot too.  
---
THE HEALING SOLE TARGETS HEEL PAIN
---
Your foot is supported, cushioned, stretched, and relieved by the features of the footbed design working together.
Dr. Meredith Warner made sure that The Healing Sole directly targets the area of the heel where the plantar fascia attaches to the heel bone to offer the best relief possible while allowing your feet to naturally strengthen.
The beauty of this design is that each feature is designed to work synergistically with the others, and the combination becomes so much more powerful than the individual parts.  

---
THEY ARE A NON-INVASIVE OPTION
---
The Healing Sole is a non-invasive and effective method of treating heel pain at home without having to resort to surgeries, steroid injections, or other costly treatment methods.
Dr. Warner wanted to offer an option to help people utilize their body's natural ability to heal itself by overcoming pain instead of merely covering up the symptoms.
---
YOU CAN WEAR FLIP FLOPS AGAIN!
---
Once a diagnosis of plantar fasciitis is given, most people are given the news that they should never wear flip flops again because they often cause the condition to worsen due to lack of support.
Dr. Warner wanted to change that. She designed The Healing Sole in the form of a flip flop to give that option back to those of us who live in flip flops.
This is not a normal flip flop and it will feel very different at first. But, it will soon become a vital part of your shoe collection.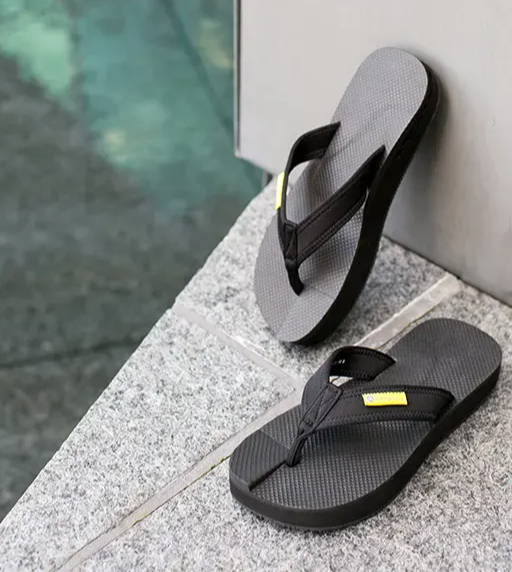 ---
---
When wearing The Healing Soles, you do not need to actively think about heel pain relief. Just the action of walking in them can relieve heel pain.
They can be worn around the house as soon as you wake up and you can wear them out and about during your regular day.
Heel pain relief does not have to be a huge hassle when all you have to do is wear a pair of flip flops!
---
---
Have you tried The Healing Sole to relieve your heel pain yet? Thousands have found relief already by wearing The Healing Sole.
If you are interested in giving them a try, order today with our 30-day satisfaction guarantee!