We all have a sweet tooth, though it may be stronger for some than others.
A 'sweet tooth' is actually due to inner cravings for certain foodstuffs. These cravings are developed over time by your existing diet. The gut's biome (or microbial population) is responsible for cravings in large part.
You should already know that processed sugar is at the root of severe health issues. Candy bars, sugar-laden desserts, and soft drinks are packed with calories, sweeteners, and everything your doctor will tell you to avoid.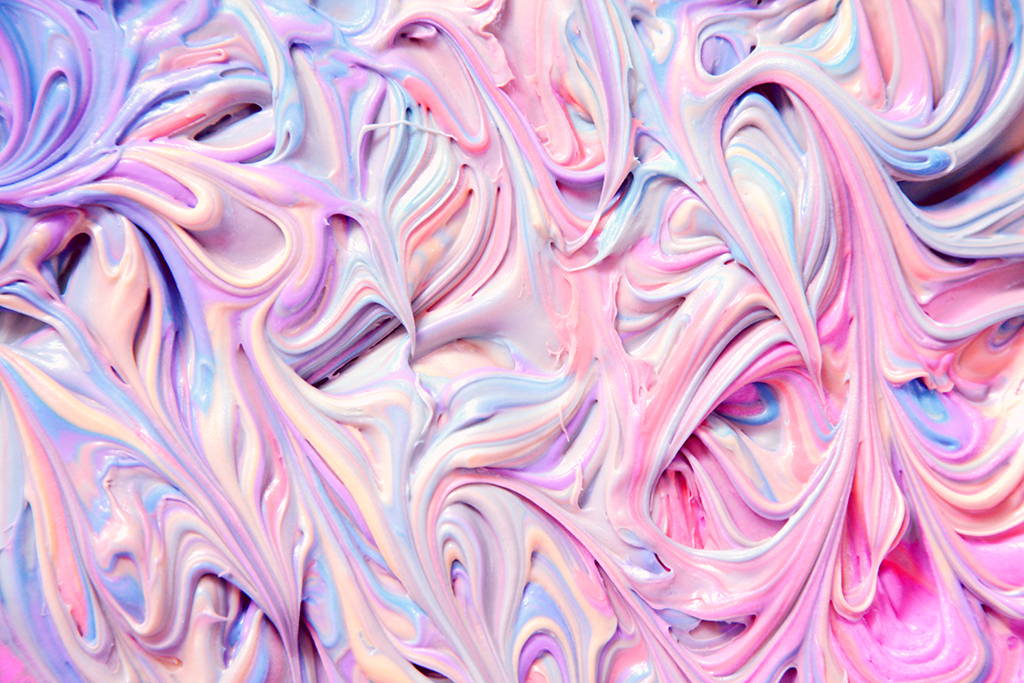 Although its own advisory board recommended that daily intake of added sugars be limited to 6% of one's diet, the USDA decided to leave it at 10%.
Regardless, those knowledgeable in matters of true health know that 6% or less is wise.
So, if you eat 2000 Kcals in a day, only 120 of those should be added sugars.  
This is especially important when you are struggling with inflammatory conditions, like arthritis, gout, autoimmune diseases, and even basic allergies. Processed, refined, and simple sugars are considered 'pro-inflammatory.' This is the basic problem.  
---
CURB YOUR SWEET TOOTH THE RIGHT WAY
---
Here are a few ways that you can satisfy the sweeter side of your taste buds without reaching for sugar-packed sweets.
1. Indulge With Dark Chocolate (AND WE MEAN DARK CHOCOLATE)
Believe it or not (but do because this is backed by scientific fact), dark chocolate contains antioxidants that can help to block free radicals and inflammation!
Just remember: the darker, the better. Look for at least 70% dark chocolate and higher.
Read more here to learn more about the health benefits of dark chocolate.
2. Chocolate or Yogurt Dipped Fruit
This is a fun and easy way to customize a sweet treat!
Like dark chocolate, yogurt can have anti-inflammatory properties thanks to the presence of probiotics within them.  
First, pick your fruit. Preferably, choose nutrient-rich options like bananas and berries.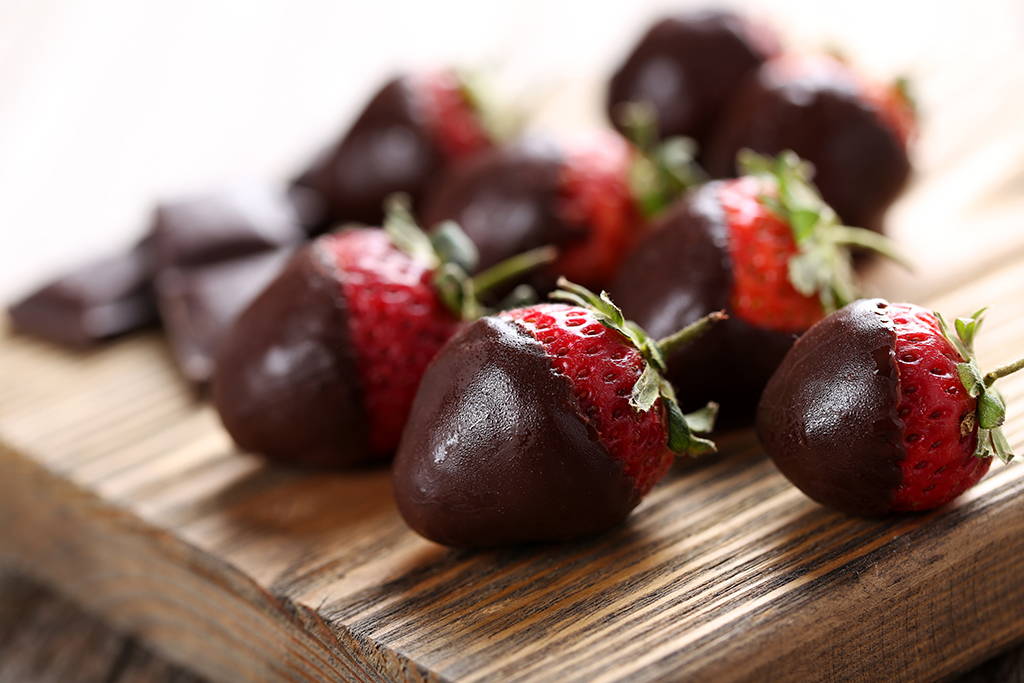 Next, pick your dip – either melted dark chocolate or low-sugar yogurt. Greek-style or Finnish-style yogurts are the best.

Beware that many mass-market standard yogurts have a lot of added sugar.  
Then, get to dipping! Place your dipped fruit onto a lined baking sheet and place in the freezer until the chocolate or yogurt has set up. You can store this in an airtight container in your freezer for when you need a few sweet bites.
3. Crunchy Apple Slices
Apples are full of natural fiber, making them a great option for an anti-inflammatory and antioxidant-rich sweet. Apple skins are also a great natural source of quercetin.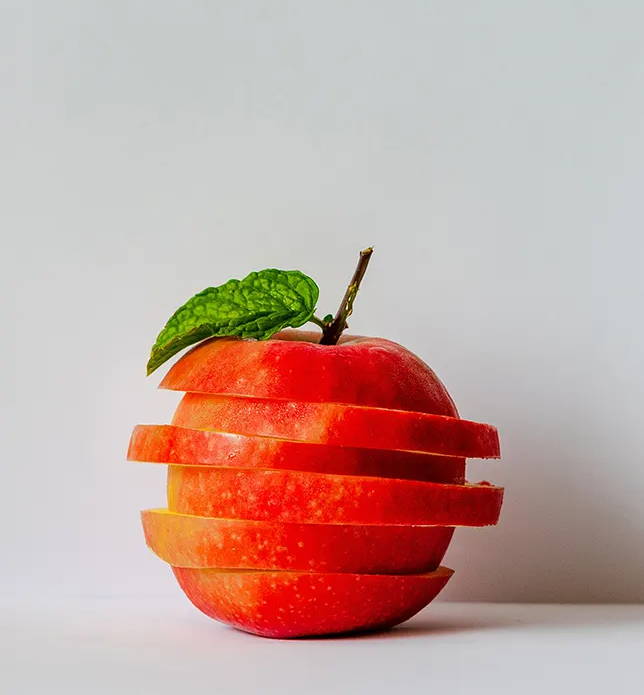 This one takes a bit to prepare, but the result is well worth the wait. This takes care of both a sweet tooth and a need for something crunchy!
You'll need three crisp apples of your choosing. Slice these as thin as you can by hand or with a mandolin.

Sprinkle with cinnamon, and place on a lined baking sheet into a 200-degree oven for two and a half hours.

Remove from the oven and let cool for about an hour before enjoying.

 
4. Chocolate Tofu Pudding
Sometimes, you need something decadent – and this recipe is just that. You'd never guess that this recipe is completely plant-based!
This treat is sweetened with honey, a natural sweetener that contains proteolytic enzymes. These help to naturally modify your body's inflammatory responses!
It is also filled with antioxidants, vitamins, and anti-inflammatory polyphenols.
You need tofu, dark chocolate, honey, vanilla, sea salt, and cinnamon. You can also use a pinch of dried chili flakes for a nice kick to balance out the sweetness.
Blend, allow to set up in your fridge, and you'll have a thick, creamy chocolate pudding waiting to erase your sweet cravings!
While it's ultimately best to avoid sweets altogether, we know that sometimes you need a quick fix. We hope that you find these recipes helpful for curbing your cravings, all while helping you to fight inflammation!
---
FIND FULL-BODY RELIEF WITH THE HEALING SOLE
---
We believe in nourishing your body from within and supplementing with extra pain relief externally. 
With Well Theory, you can find several options for inflammation reduction: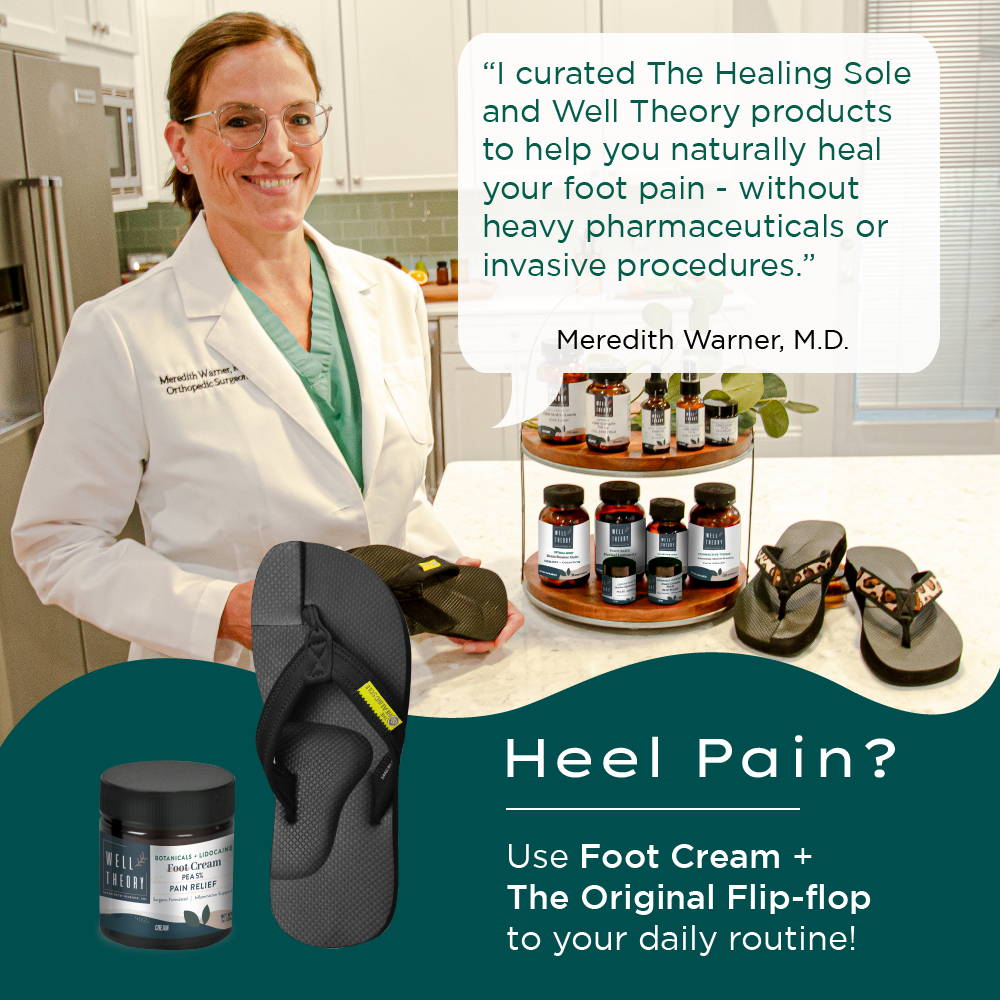 Fight inflammation, protect against muscle and cardiovascular pain, and improve sleep quality with our

Tart Cherry Extract Supplements.



Boost your daily defenses against inflammation and muscle pain with our

Essential Multivitamin with PEA.



Relieve foot pain on the go with our

Foot Pain Relief Cream

, or soothe painful joints and muscles anywhere on the body with our

Pain Relief + Recovery Cream!
If you are struggling with pain in your feet and lower legs, The Healing Sole is here to help.
We offer footwear developed with pain-fighting, surgeon-designed technology to offload stress and tension from the feet. That way, you won't miss a beat doing what you love – especially not because of foot pain.
Don't forget that we have a brand new color in our Palmer style – our new Dusty Rose!
She's flying off our shelves, so make sure to get your hands on a pair of our newest color before she's gone.
If you're ready for relief from pain, inflammation, immune issues, and more, give The Healing Sole and Well Theory a try today!