Unfortunately, the Christmas season isn't always a merry one. It can be jam-packed with responsibilities, events, and obligations that suck the joy and energy out of the season. Don't let that steal your Christmas spirit!
---
HERE ARE 5 WAYS TO GET AHEAD OF THE CHRISTMAS CHAOS
---
These are five simple ways not to get bogged down in the Christmas hustle and bustle, from fun activities to practical tips.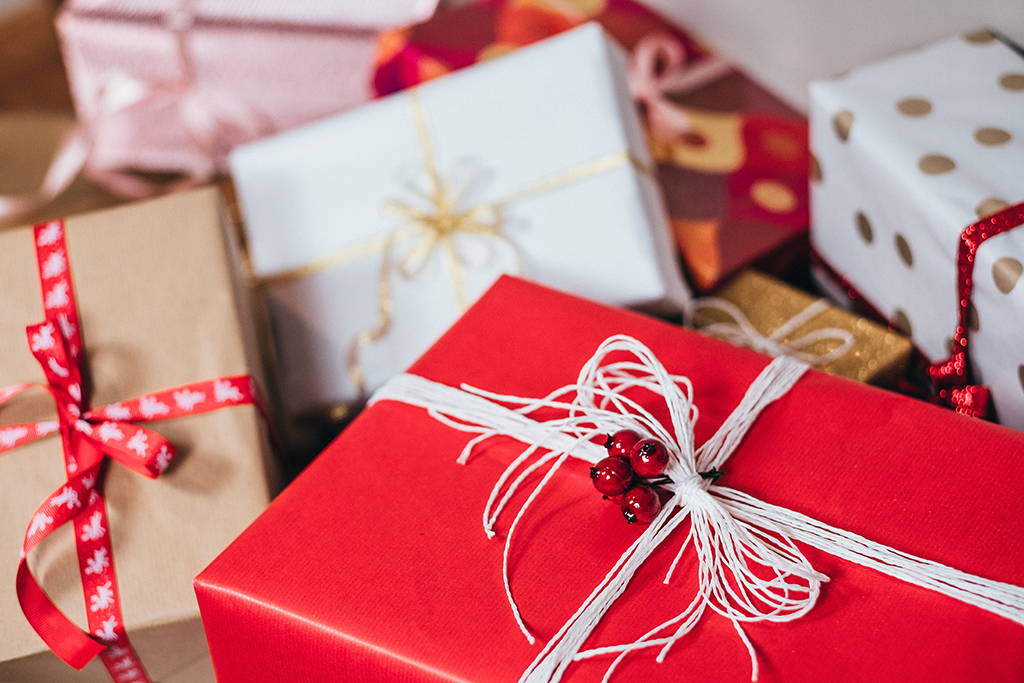 1. Shop Digitally
Luckily, gifting can be done virtually – the entire process, from the shopping to the sending, is possible remotely. Whether you are shopping through Amazon or looking for smaller online companies, you can make your purchases quickly and easily with a digital purchase and have it shipped straight to your doorstep or to your loved one.
While we're already well into the holiday season, there's still time to knock out your shopping – just pay attention to holiday shipping times to make sure you can have all of your gifts delivered in time for Christmas.
2. Reach For Something Nostalgic
Reading, watching, eating, or doing something that brings back the calm or excitement of holiday seasons past can help take away some of the present's intensity.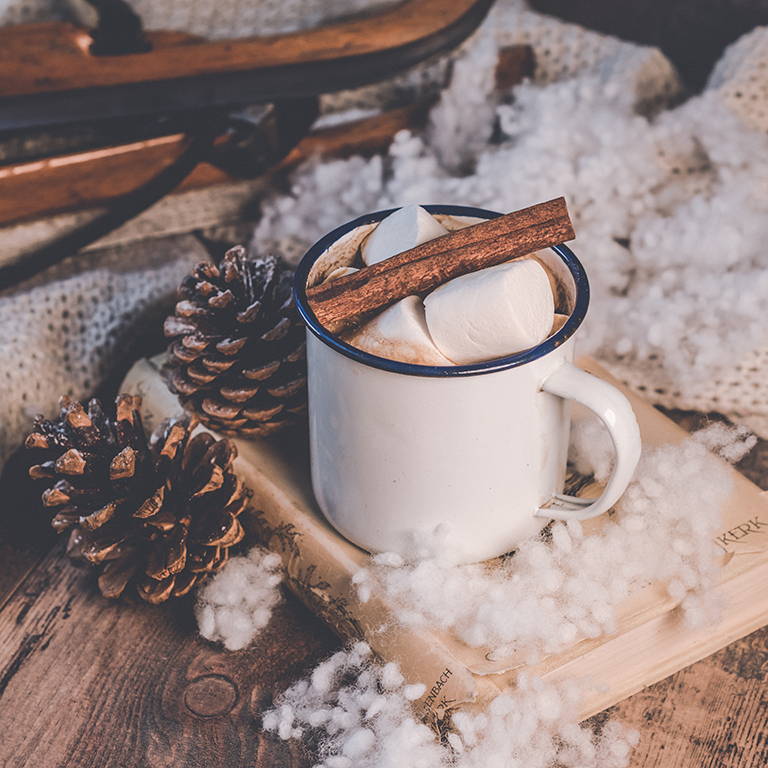 Whether that means brewing some apple cider or hot chocolate, watching a Christmas Claymation, or listening through a playlist of Christmas classics, there are plenty of ways to put yourself in the holiday mindset.  
One excellent option is an essential oil aromatherapy candle that evokes thoughts of winter and holidays too.  
3. Recoup With a Relaxing Bath Soak
Digitally gifting may not be an option, so you may be required to spend a lot of time on your feet running your holiday errands. When you get home, treat yourself to some TLC with a relaxing bath soak. Take a pain-relieving multivitamin like our Essential PEA Multivitamin, run some warm water, and curl up for some much needed relaxation.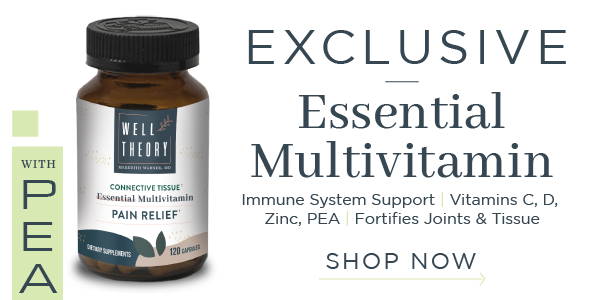 4. Schedule Some Self-Care
You're probably in the headspace of giving gifts, which is wonderful – but don't forget to give yourself the gift of self-care throughout the month, too. This can look different for everyone. You may treat self-care as going to bed early or eating a full, balanced meal. You may journal, crochet, soak in a bath, or go for a walk. Whatever gives you a little extra fuel is right for you – so don't forget to carve out time for it!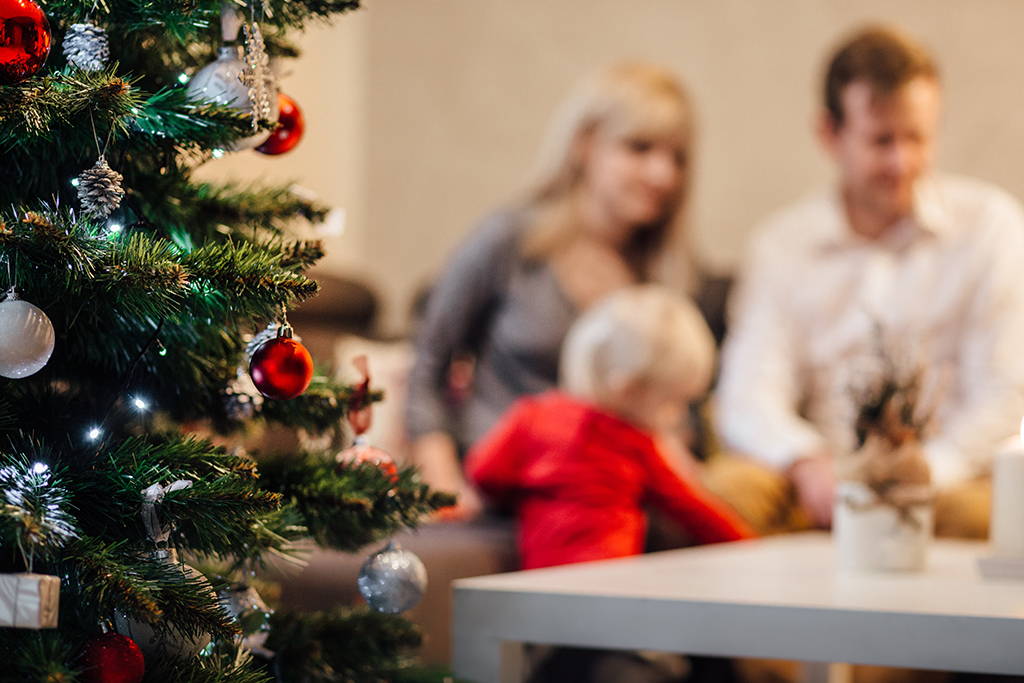 5. Focus On Connections
Many factors come into play during the holiday season, from the food served to the gifts given and the decorations. Just remember that your wellbeing and your loved ones should be your priority. Enjoy your time spent with friends and family with laughter, music, and memory-making. Holiday stress is natural and, sadly, expected – but framing your mindset to focus on the brighter elements helps to keep the season bright, too.
---
SPREAD HOLIDAY CHEER WITH THE HEALING SOLE
---
The Healing Sole offers you plenty of ways to spread pain relief and full-body wellness this December. While our products are great for the whole year round, they make great gifts for the holiday season, too. Each of our products is surgeon-designed and formulated for optimal wellness, fast relief, and lasting results. 
Need help finding the right gifts for your loved ones? Give the gift of wellness and pain relief with The Healing Sole! See our top recommendations in our Holiday Gift Guide. 
READ MORE: Your Holiday Gift Guide For Pain Relief
We hope that, despite the holiday stress, you find plenty of ways to rest, relax, and enjoy the spirit of the season – and make sure to order The Healing Sole today to keep the holiday's pain-free.