While exercise is a necessary factor of a healthy lifestyle, it can also contribute to joint and muscle pain.
The way you exercise and the process of recovering post-workout go a long way in promoting the health of your joints!
---
TIPS FOR KEEPING YOUR JOINTS HEALTHY
---
Whether you are preventing arthritis, wanting to alleviate pain, or just strengthen your joints altogether, these tips are great ways to help achieve your goals.
1. Focus On Full-Body Exercises
While we all have problem areas and may want to focus on one specific feature during exercise, a full-body workout can be much healthier on your joints than pinpointing solely your arms, legs, or abs.
When we hone in on one specific area of the body for a workout, this can easily lead to overstraining, unbalancing, or even damaging muscles, tissues, and joints.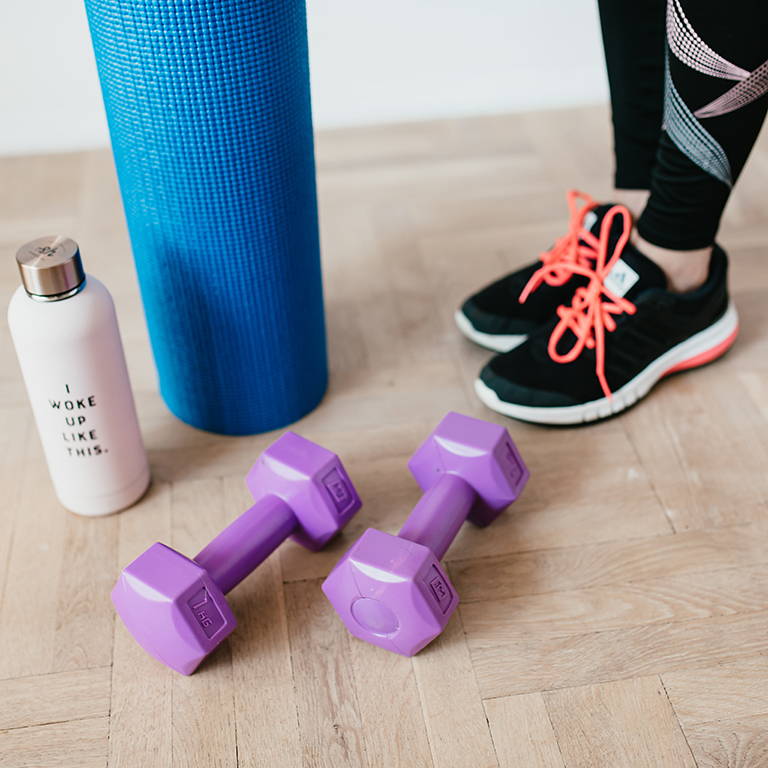 Tension and impact can overload the muscles in that one area and transfer into your joints.
Look for workouts that work your entire body, like Pilates or a balanced workout of cardio and resistance training.
Specific functional fitness programs with professional evaluations are the best.
Remember, the human body has a design for the coordinated use of all muscle groups!
---
2. Stay Flexible!
Conditions like arthritis affect the joints, making them feel tough and stiff.
Yoga is a fantastic way to limber up your muscles and provide extra flexibility to your joints and tissues.
This also helps to reduce pain levels or keep pain from developing altogether.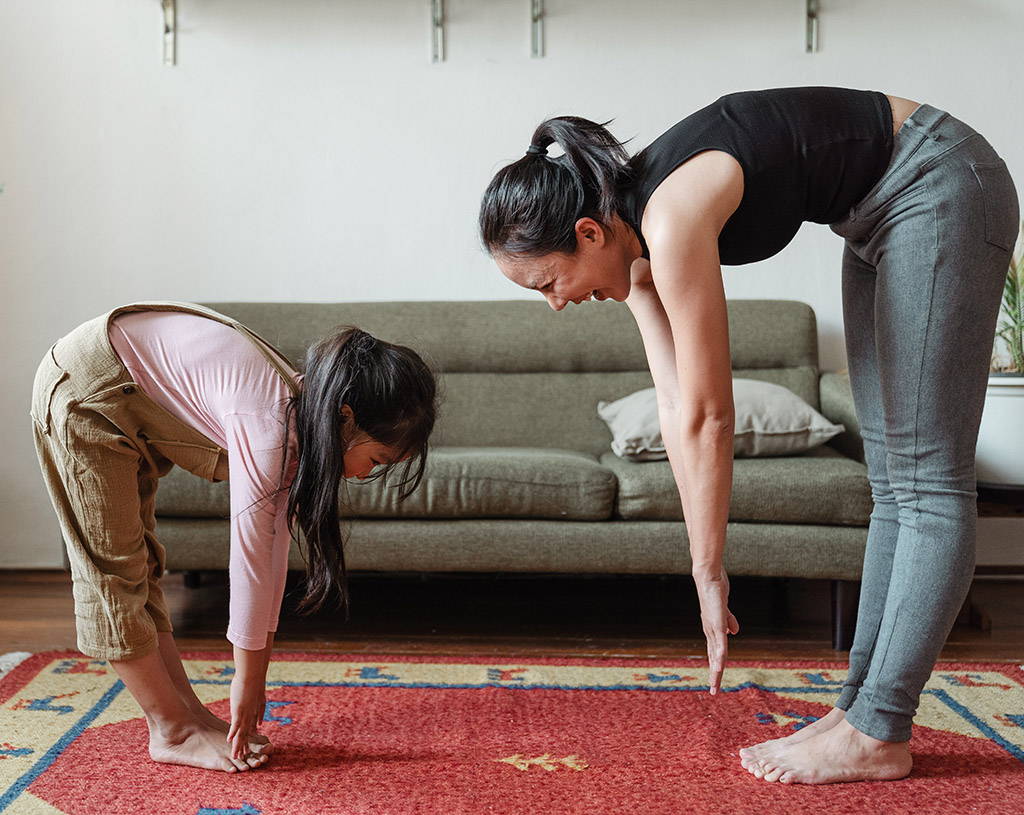 Yoga works tension out of the joints, strengthens your muscles, and promotes a wealth of other health benefits throughout the body – from mental calm to improved balance and core strength.
While too much flexibility can be a bad thing, most of us have the opposite problem.
Flexibility needs to coexist with strength and there should be a balance for injury prevention and to optimize performance.
---
Slowly and gently stretch out the stress and tension that you've accumulated during your workout. This will help to prevent excessive pain and stiffness later on.

Massage is an awesome way to assist in muscle recovery as well. Alternating heat and ice will promote healing and also reduce inflammation.  
Supplements for inflammation and pain relief can also aid with recovery, like Well Theory's Tart Cherry Extract Supplements or CBD products.
CBD especially works internally as well as externally to take away stress and soreness.
Tart cherry is also known to help with muscle soreness after workouts.  
As always, remember to listen to the signs that your body gives you!
If pain is intense and lasting, you should allow your body to rest & consult with a medical professional to help alleviate your pain.
---
TAKE CARE OF YOUR JOINTS WITH THE HEALING SOLE & WELL THEORY
---
Joint pain should not be an ongoing issue, and you don't need expensive, painful treatments to find relief!
With The Healing Sole and Well Theory, you can help stretch out tension, relieve pain and inflammation, and promote better joint health – no doctor's visits or chemical medications required.
---
LET'S START BY LOOKING AT THE HEALING SOLE
---
The Healing Sole footwear is designed with key features for pain relief:
A metatarsal bar to alleviate pain and tension in the joints of the forefoot
All you have to do to find relief is walk! The features are triggered by your gait pattern, putting multiple therapies into motion at once to leave you with less pain and tension as the day goes by.
You may even find that this relief lasts long after you take off your flip flops.
Please note that relief doesn't come overnight, and our footwear can take some adjustment.
That's why we offer a full 30-day trial period and give you tips on how to break in our footwear over 7-14 days.
---
NOW IT'S TIME TO TALK ABOUT WELL THEORY
---
The Well Theory has several health benefits beyond joint health.
Strengthen your immune system to fight breaches.

Fight inflammation and pain in your muscles and joints.

Get a better night's sleep without prescription narcotics.

Protect your brain from oxidative stress for clearer cognition, better focus, and optimal performance.
For joint health, you'll want to find products that help to alleviate inflammation and pain.
Here are a few top recommendations:
Our newest multivitamin complex from Well Theory is our Joint Health Multi. This highly antioxidant and anti-inflammatory complex will help to target pain deep in your joints for fast, lasting relief!



Help your muscles to recover from pain with our inflammation-fighting

Tart Cherry Extract Supplements.
Ready for relief from joint pain? Incorporate these three easy exercise habits and bolster your relief with The Healing Sole and Well Theory today!